Yep, that's right. Saint West. His sister North is in good company.
"I don't like South West, though, because that's like, you know, North will always, you know, be better and be more ... she has a better direction," Kardashian told NPR in June. "So I wouldn't do that. I don't think we'll go with another direction."
The new baby's name certainly isn't common, but Kardashian and West's son won't even be the only Saint in Hollywood's sandbox. Fall Out Boy bassist Pete Wentz and girlfriend Megan Camper welcomed a son in August 2014 and named him Saint Lazslo.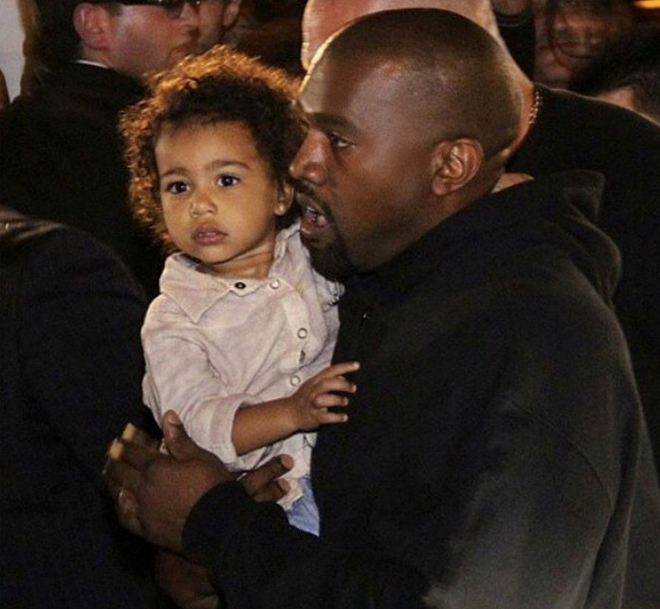 The Cuteness of North West
Popular in the Community