Most of the world already sees Kim Kardashian (and the rest of the krew) as plastic, so posing as a Barbie doll seems only fitting. 
On Tuesday, the reality TV star shared a behind-the-scenes glimpse of a photo shoot for Kurv magazine in which she did just that. The star posted the pics, along with a description, on her web app. 
Sporting a variety of different outfits, including a western-inspired fringed ensemble, a black gown with feathers, and a simple black swimsuit, the 35-year-old channels the iconic doll alongside a Ken-like male model.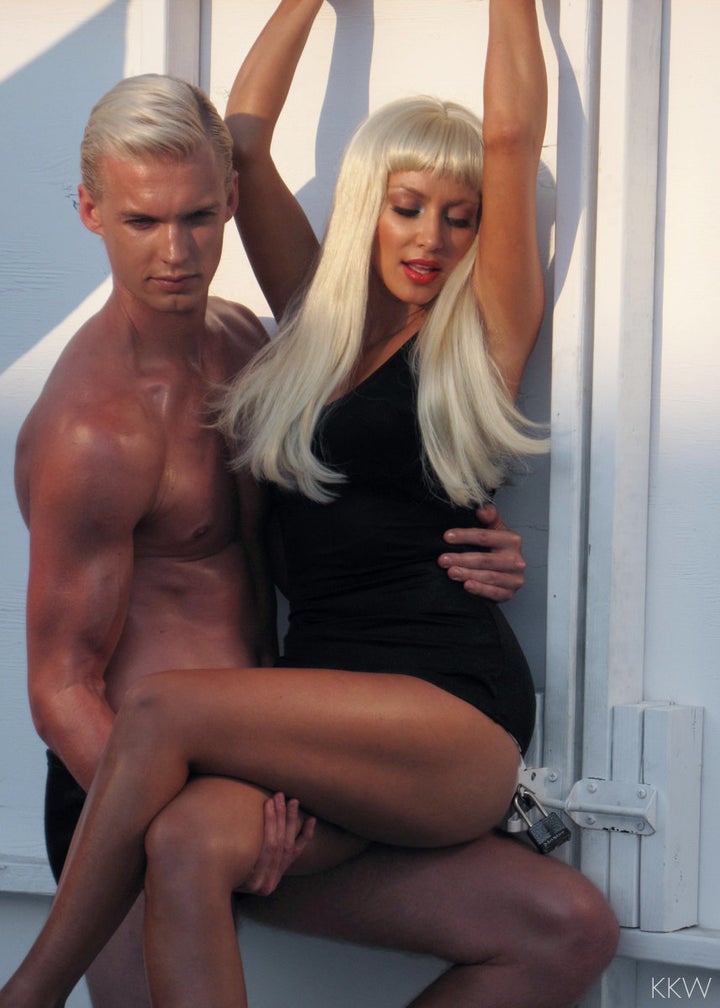 At the time of the shoot, the social media mogul had her natural hair dyed a dark, golden blond shade, and stylist Clyde Haygood was "determined" capture the color in photos. Aside from using the wig, Kardashian's own hair was braided, pinned and curled into various Barbie-worthy styles. 
"This was the first time I had ever dyed my hair and I was working with Clyde Haygood," Kardashian wrote on her blog. "He was determined to get this hair color photographed because he knew I was only keeping it for a month -- I had to shoot my first perfume campaign and they wanted me back to dark hair. So he set up a shoot with Tony Duran, an amazing fashion photographer."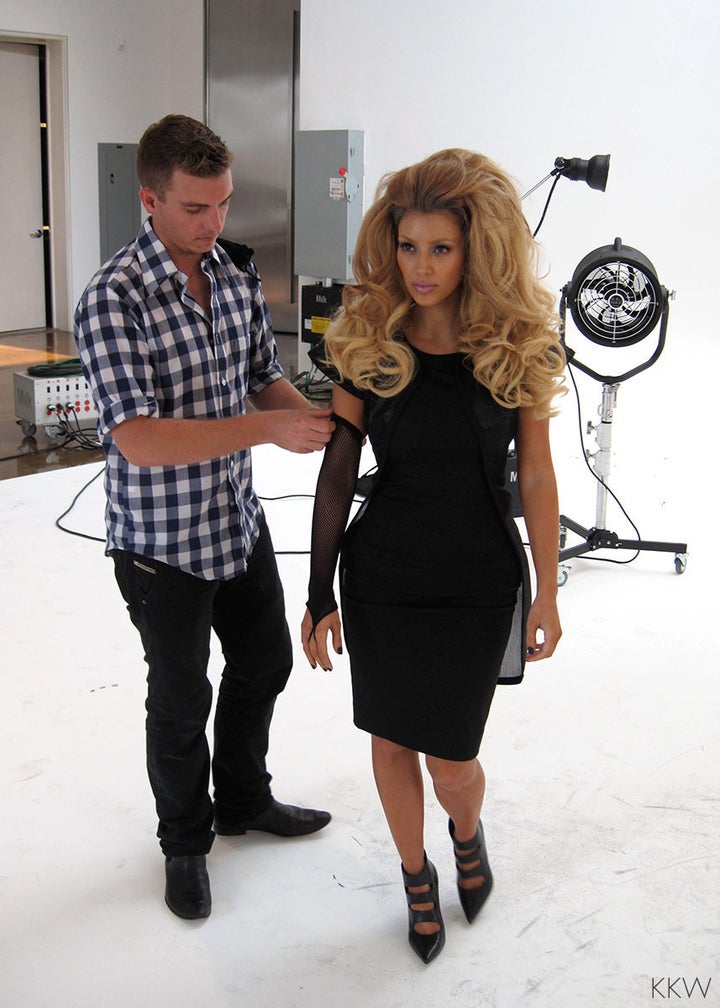 She added, "I will say we worked so hard this day! This was one of the hardest shoots I've ever done. We were so focused and got it done, but I remember it being such a full day and I loved how the shoot came out!" 
Ah, the life of a Kardashian. 
PHOTO GALLERY
Kim Kardashian's Hottest Moments
REAL LIFE. REAL NEWS. REAL VOICES.
Help us tell more of the stories that matter from voices that too often remain unheard.