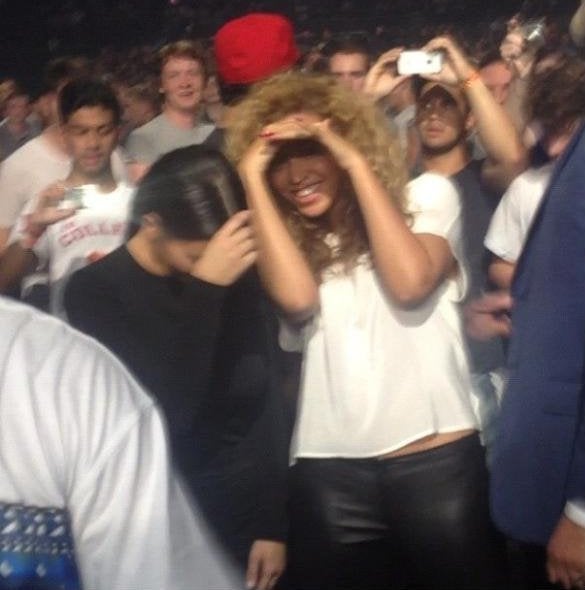 So will Kim Kardashian and Gwyneth Paltrow be the next unlikely celebrity gal pals to gab and high five?
Despite months of rumors that she was being snubbed by hip-hop's royal couple -- Beyonce and Jay-Z, natch -- Kardashian was photographed acting chummy with Beyonce at the sidelines of a Watch the Throne concert in Birmingham, England, on Friday. The 16-time Grammy Award winner, 30, can be seen wearing a white T-shirt and holding her hair back, leaning in close to Kardashian, 31, who looked relaxed in a black turtleneck top. Both girls appear to be grinning and enjoying themselves at their beaus Jay and Kanye's performance.
And Us Weekly quotes a source who says that "Kim and Beyonce were dancing all night!" and that the new budding friends "even went into the mosh pit!... It was the most hectic thing ever!"
Kardashian had previously been gunning to be accepted by Beyonce, if shades-of-high-school reports are to be believed. In May, a source told the New York Daily News that the reality star's girl crush on Bey played a factor in her decision to accompany Kanye on his European tour. "[Kim] would live and breathe to hang out with Beyonce," the source said.
Kardashian and Kanye first made their relationship public in April 2012, after being friends for nearly a decade. "I don't know why it took us so long to get together," Kardashian told Oprah about Kanye on "Oprah's Next Chapter" Sunday. "I think we've always had an attraction to each other but we've always been in other relationships or it wasn't the right timing. And one day it just happened. It took me by surprise."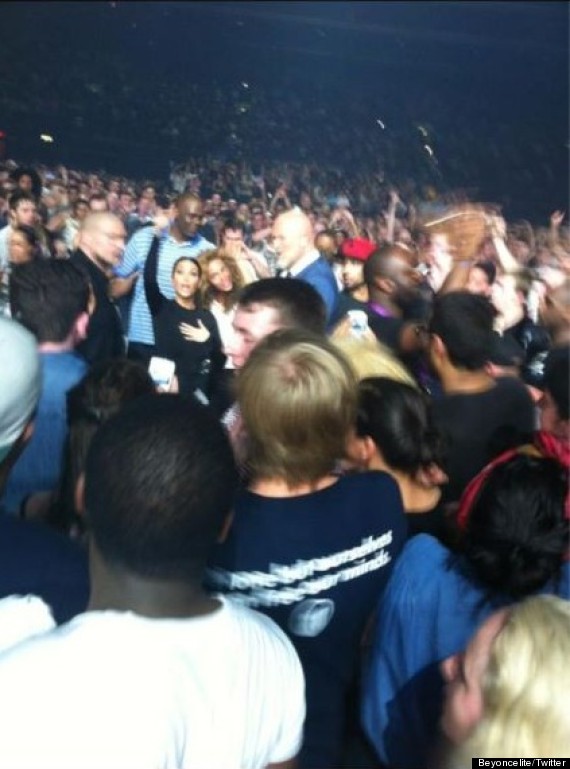 PHOTO GALLERY
Kanye West, Kim Kardashian Attend Lakers Game In Los Angeles
REAL LIFE. REAL NEWS. REAL VOICES.
Help us tell more of the stories that matter from voices that too often remain unheard.
BEFORE YOU GO