While dining out in Miami Beach with Kanye West, the reality star wore a curve-hugging pencil skirt, pumps and... a bra? The black, cutout bustier Kim K wore to cover her top half looked more like a glorified sports bra -- and not even one with a decent amount of coverage -- than an actual top to us. To make matters more confusing, Kim appeared to be going commando while her skirt was completely sheer in the back -- like, totally see-through.

Maybe bras as outerwear are Fall 2012's take on the pantsless look that's been everywhere the past few years? Miley Cyrus, another paparazzi favorite (and pantsless enthusiast), wore her own plunging bra-top-thing over the weekend on Jay Leno. So if we see one more this week, we're calling it a trend. As for Kim's exposed rear... well, we're guessing that won't catch on as easily.
What do you think of the bra-as-top look? Would you wear one? Check out the photo of Kim Kardashian in her bralette below and tell us what you think. Check out some celebs on the opposite side of the coin who opt to go braless.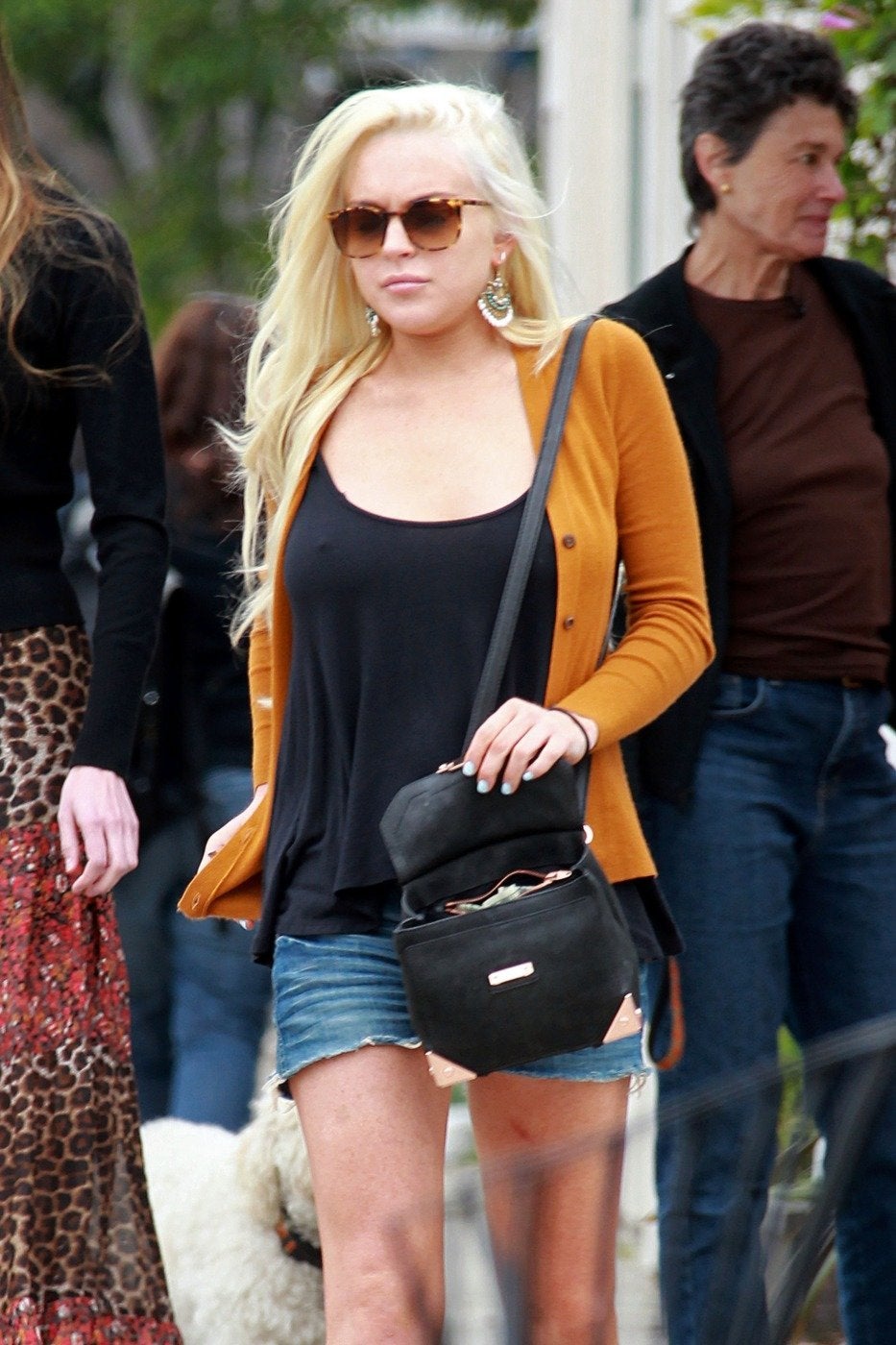 Celebrities Go Braless (NSFW)
Popular in the Community