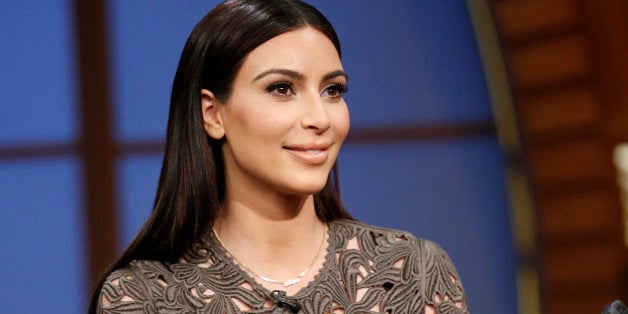 Kim Kardashian has basically made a career out of her bodacious curves, and a new survey confirms that her ample bikini selfies and skintight dresses are just what her fans want to see. Her male fans, at least.
British lingerie brand Bluebella conducted a survey asking 1,000 people what makes a "beautiful" body. Deconstructing celebrities' facial and body parts (sure, it's not like they're human or anything), the results are wildly different for men and women:
The "perfect" woman, according to men, has Megan Fox's face, Kim Kardashian's breasts, Michelle Keegan's stomach, Kelly Brooks' hips, Scarlett Johansson's hair and Rosie Huntington-Whiteley's legs.
The "perfect" woman, according to women, has Cara Delevingne's face, Jennifer Aniston's breasts, Gwyneth Paltrow's stomach, Emma Watson's hips, Kate Middleton's hair and Elle MacPerson's legs.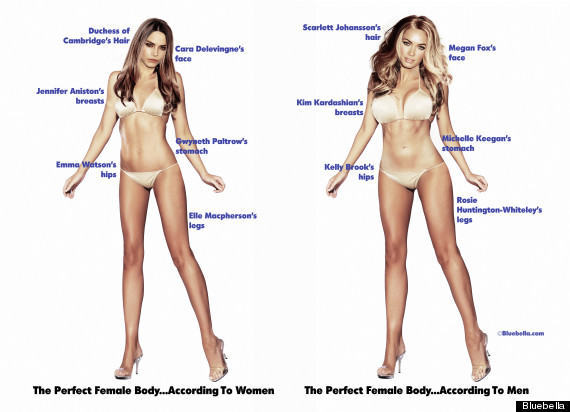 "Interestingly, the sum of all these parts does not match perceived physical perfection -- neither men nor women opted for six-foot, stick-thin teenage models," said Bluebella founder Emily Bendell. "It's great to see such a range of ages and shapes."
Before You Go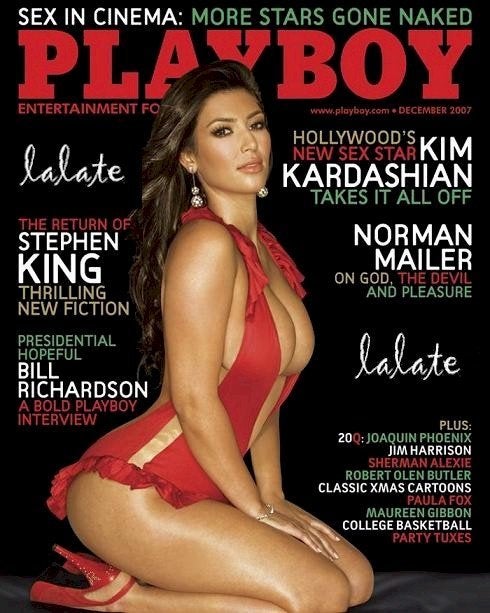 Kim Kardashian's Major Magazine Covers
Popular in the Community