We've all been following Kim Kardashian's morphing wardrobe since she started dating Kanye West: the necklines have gone up, the heels have gone (slightly) down and all those bright colors have been sucked away in place of black, white, gray and more black.
The changing wardrobe, everyone conjectured, must be Kanye's influence -- he's a bona fide designer these days with affinity for top models like Chanel Iman and Anja Rubik and top labels like Givenchy, Celine and Hermes. But did the rapper-turned-fashionista really make Kim change her whole wardrobe?
... see inside Kim's (glorious, over-the-top) closet. It's just as amazing as we imagined.
... feel vindicated to know that it was indeed Kanye that urged Kim to ditch her wilder looks.
... hear Kim say this: "Kanye's definitely inspired me to wanna, like, be more of an individual."
... actually, just hear Kim say Kanye's name a lot, because she says it really funnily every time -- Kan-YE, emphasis on the second syllable. It's strange.
... see Kanye do what he does best, i.e. stand around awkwardly and mumble incoherent sentences in Kim's direction. He literally requires subtitles.
... witness Kim actually be truly vulnerable, an unfamiliar sight. There's a human under all that bronzer!
Watch the clip above. Do you think Kanye has changed Kim's fashion for the better? Check out some photos and tell us in the comments...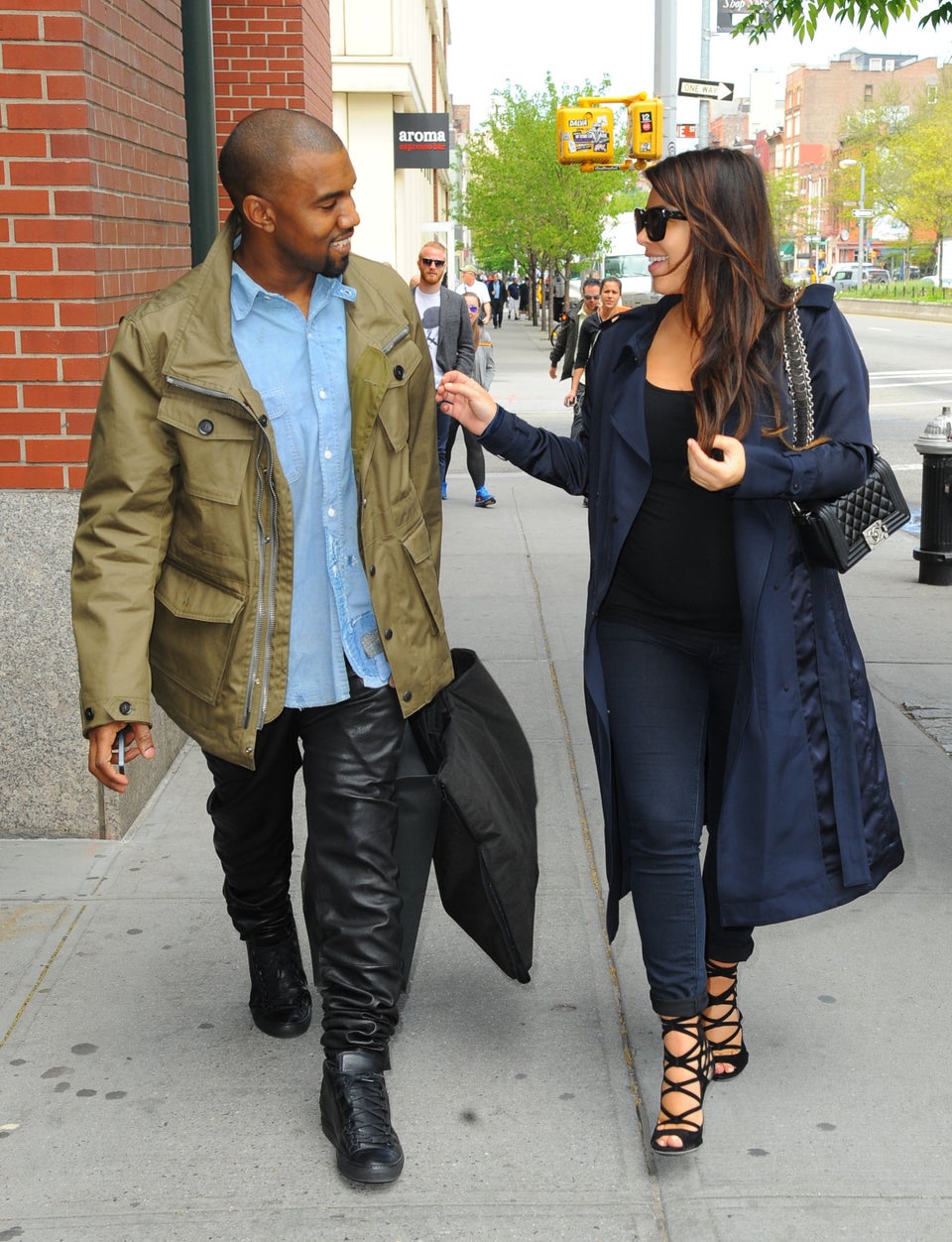 Kim & Kanye's Coordinating Outfits
Related