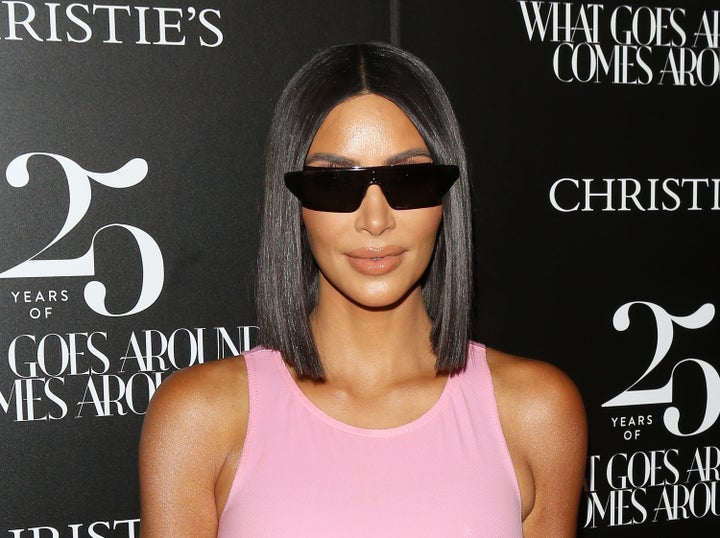 Kim Kardashian is generally ahead of most trends ― like using social media as branding or wearing too-small sunglasses, spandex and Perspex shoes ― but it seems she's a few years behind on popular podcasts. 
The reality star incurred ridicule after tweeting over the weekend that she was listening to the "Serial" podcast, four years after it became a sensation in October 2014. 
"Who has listened to the SERIAL podcast? I'm on episode 4 now and dying to know what you guys think? Is he guilty or innocent?!?!" she wrote.  
"Serial" is an investigate journalism podcast produced by the creators of "This American Life" and hosted by Sarah Koenig. Its first season revolved around the murder of teenager Hae Min Lee in 1999 and the guilt and innocence of Lee's convicted killer and ex-boyfriend, Adnan Syed. 
The second season of the podcast, which focuses on Pfc. Bowe Bergdahl, came out in 2015. 
Twitter naturally had some fun with Kardashian over her being four years late to discovering the series. 
Kardashian saw the reaction her tweets caused but paid it no mind and simply asked for more podcast recommendations on Sunday. 
"Ok wait so still listening to the serial podcast," she said. "But so what I'm 4 years late, I just heard about it! Any other good podcasts to listen to?" 
Considering Kardashian loves anything crime-related, we bet she'll have a lot to say at the end of listening to Season 1. 
REAL LIFE. REAL NEWS. REAL VOICES.
Help us tell more of the stories that matter from voices that too often remain unheard.
BEFORE YOU GO
PHOTO GALLERY
Celebrity Photos