Four hours of a lackluster TV wedding special, weeks of royal wedding-sized wonder about what her dress would look like and the promise of true love in TV land -- ladies and gentlemen, we've been duped. Although we were disappointed to hear that Kim Kardashian and Kris Humphries were divorcing before we could finishing naming all of the jesters in the Kardashian/Jenner empire, we were actually a bit surprised.
Wouldn't momager Kris Jenner have made the apparently unhappy couple do the polite thing and stay hitched for at least a year? She must have skipped that chapter in her reality empire handbook. But the Kardashian crew's latest stunt (which appears to be a legitimate dissolution of marriage) may be just what it takes to push the Kardashian fiending public over the edge, back to a time when America's first family lived at 1600 Pennsylvania Avenue not Calabasas. Enough is enough, here's why:
Trapped in a Diamond Encrusted Case of Emotion
When Kim announced in May that she and Kris Humphries were to tie the knot, we couldn't have been happier for the 30-year-old reality star who began husband material auditions immediately after little sister Khloe beat her to the punch with her own Kardashian-sized wedding. Heck, we were even hoping for a wedding special to document each step that Kim took with her Frankenstein-sized sweetie. And although she may be hurting, we are too! There was nary a dry eye (you know who you are) in living rooms across the country as Kim stepped out on her big day. We want those tears back!
Get Rich Or Divorced Tryin'
According to the New York Post, the couple made roughly $17.9 million off of their nuptials -- seemingly making the pair the smartest couple in all of Hollywood. From $2.5 million for pictures sold to People magazine to $12 to $15 million for their two night E! wedding special bonanza, although they may be devastated that their marriage didn't last more than 72 days, they're wiping their tears with Benjamins. If the couple did in fact rake in $17.9 in exchange for two simple words, "I do," then that means they made $10,358 per hour of their 72-day marriage. Question: Does this make us feel bad for them? Answer: No.
Life's Tough, Get A Helmet
Although she stole hours of our lives, could it be that Kim Kardashian was actually teaching America and the world an important lesson with her 72-days of wedded "bliss"? Kim might just be the mother we never had, who instead of relaying fables of 'happily ever after' has taken it upon herself to be the poster child for reality: "The bigger the ring, the bigger the divorce settlement." Stick that on a pillow, Kim. Either way, she's got us in Champagne glass half empty mode now.
May we also add that ever the business woman, Kris Jenner's new memoir, "Kris Jenner ... And All Things Kardashian" is set to hit stores just one day after Kim's divorce news. Coincidence? You decide.
Another one bites the dust. Check out all of Kim's exes: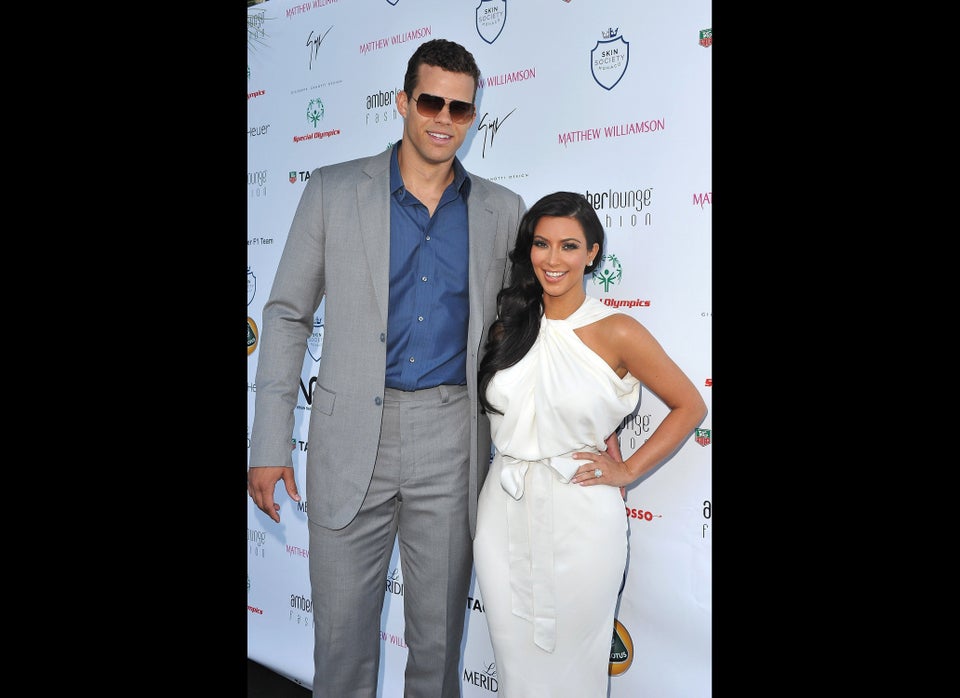 Kim Kardashian's exes

Related
Popular in the Community