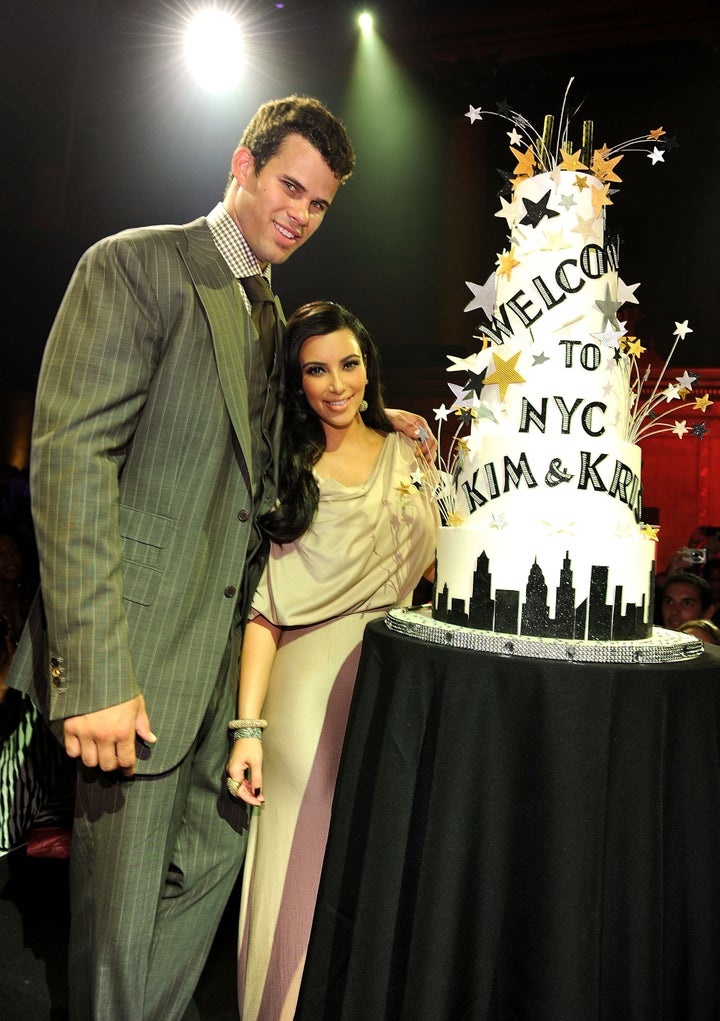 Bring out the box of Kleenex!
The world is aching today as the news of TV's most popular reality star losing her "Mrs." title to go back to "Miss" is making headlines everywhere.
That's right! In case you haven't already heard, Kim Kardashian has filed for divorce from husband Kris Humphries after just 72 days of marriage. And why is everybody on the planet acting so shocked? Seriously, the real question, if you ask me, shouldn't so much be "why?" but "what?" -- what took the couple so long?
It really didn't take a brain surgeon to figure out while watching the much-hyped, overly sappy "Fairy Tale Wedding" on E! that their alleged "till death do us part" vows were truly nothing short of (dare I say) manufactured, sensational reality TV.
The whole Kim/Kris relationship was a joke from the beginning, a delusional, highly embellished romance tailored-made Hollywood-style. But in the network's defense, they did get it right -- it was indeed a "fairy-tale" wedding, as in a far-fetched story, which, not so ironically, did get its fairy-tale ending.
Even if we give Kim K. the benefit of the doubt in her citing, as the traditional, easy-way-out celebrity excuse for the split, "irreconcilable differences," did she genuinely expect her wedding to be forever? Was the joke really on her, or was it perhaps on all of us who cared to watch the two-part televised fiasco? Somehow I can't help but wonder what kind of tears she is shedding as she's laughing all the way to the bank.
To think that the couple not only managed to not pay a dime for their estimated $10-million wedding ceremony, but also, and most importantly, got paid a handsome $17.9 million to get married in front of the cameras is absolutely appalling.
It's revolting when you think that so much money was disbursed to a young couple simply on the merits of them being famous for being famous, when much of that green (if not all) could have gone to a greater cause to do much more meaningful good.
Perhaps even worse is the message it is sending about the so-called sacred institution of marriage. Straight people can get married for the sake of ratings, but two committed, same-sex partners can't seal their union in the name of love?
They say gay people are "evil" and that allowing same-sex marriage would make a mockery of the institution of marriage. Really? Then what do you call a celebrity who utilizes her notoriety to pull a scam as big as China delivering an exorbitantly lavish wedding production as a money-making publicity stunt? Personally, I call it insulting.
The media should stop the Kim K. and overall Kardashian mania frenzy. There's more to life than watching the Kardashians live it -- especially when they do so irresponsibly.
Whether this divorce will affect who's going to keep on Keeping Up with the Kardashians remains to be seen. I wouldn't even put it past E! to bring us another one of those two-part exclusives, this time on the tragic divorce.
Kim & Kris Kaput! coming soon to a TV screen near you.
And if all else fails, not to worry! I'm sure the ex-love-birds have already filmed a sex tape in the emergency case that they would ever need PR CPR.
Popular in the Community