Riccardo Tisci may have dressed 13 Met Gala attendees this year, but most of the attention focused on one certain guest: Kim Kardashian -- ever heard of her?
As soon as the reality star took her first steps onto the famed red carpet, the Twittersphere was full of critics who had less-than-kind words to say about Kimmy's ensemble. Most naysayers agreed that the floral print number with attached gloves had an aesthetic more suitable for a sofa, but Mrs. Doubtfire and Homer Simpson were also thrown in for comparison's sake. (For the record, Robin Williams thinks he wore it better.)
"She is a really good friend, and I am very happy she came to the Met for the first time. I love Kim. Doing maternity was fantastic. I wanted to have a Kim Kardashian moment, because Kim always supports me. She is the future wife of a really good friend of mine. I wanted to have a moment of family…Kim, Kanye and the baby. It will be a family that I will be close to. Kim said, 'Ricky, I love what you're doing so much, I am in your hands.' I said, we should give her our punk moment with a romantic beautiful flower-printed dress. I have dressed many pregnant women in the past. People can say what they want. To me, pregnancy is the most beautiful thing in the world, and when you celebrate something, you give people flowers. I think she looked amazing. She was the most beautiful pregnant woman I dressed in my career."
Hey, who are we to argue with design genius? We've definitely seen stranger looks before, but we can see how some details of Kim's dress might have caught people off-guard. What do you think? Does Tisci's defense clear those couch images from your mind?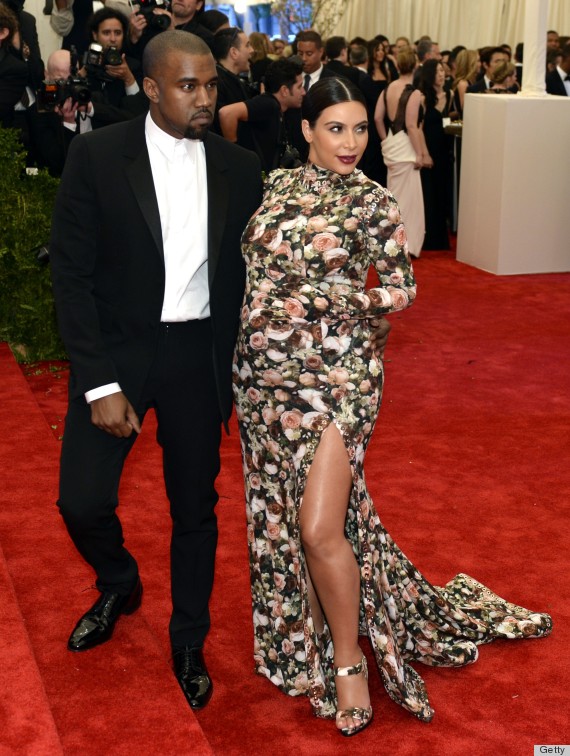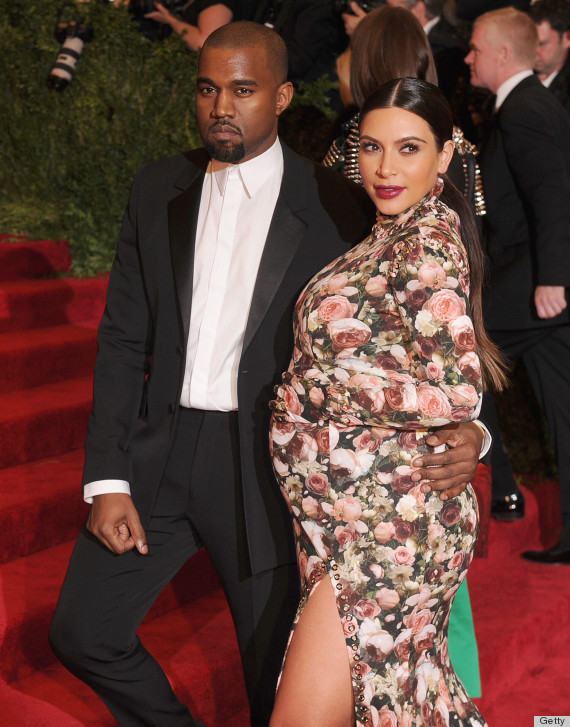 Don't feel too bad -- Kim's not alone: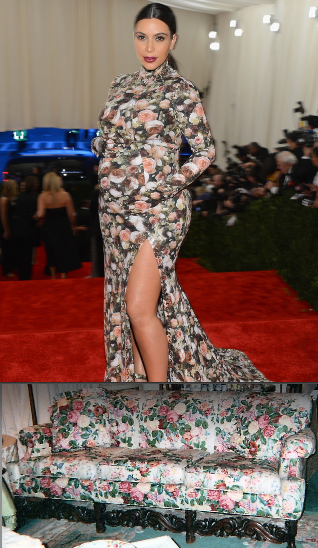 Celebrities Who Look Like Couches
Related