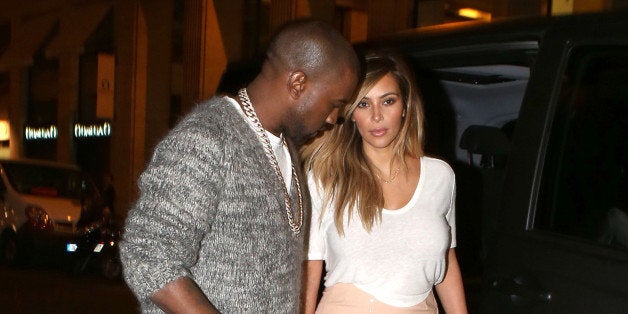 Don't think for one second that motherhood has changed Kim Kardashian. She is still the selfie-posting sexpot she's always been, but her personal style has undergone a dramatic shift since she began dating Kanye West -- and she's not afraid to admit it.
In a new interview, the 33-year-old new mom opens up about her new look, telling the U.K.'s The Sunday Times style section, "You want your guy to think you're really hot. I'll put something on and [Kanye will] say, 'No, that doesn't look good,' and I'll trust him."
"For her to take that risk in front of the world, it just shows you how much she loves me. And how much she actually loves the opportunity to learn. You got, like, a million companies saying, 'This is impacting your brand! This is impacting your fans! And blah blah blah.' But she still sees this light of beauty."
'I want to dress a little lighter colorwise. I think North looks cute in light colors, and then I want to wear light colors. North doesn't typically wear pink, though. She wears mauve or blush, not, like, typical baby pink," she told The Sunday Times.
"I haven't exercised a whole lot so far, just because I've been busy with the baby and I don't want to leave her. I still have some [baby weight] to go. Atkins worked for me and I don't feel tempted to eat a bunch of junk food. It's just about staying healthy -- it will come off."
Related
Before You Go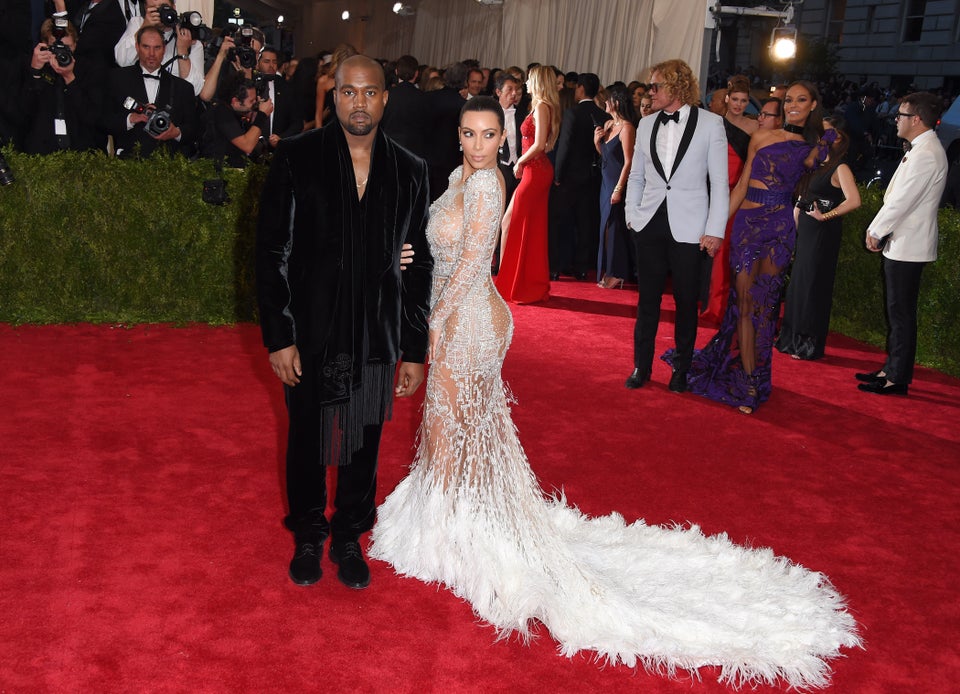 Kim Kardashian and Kanye West
Popular in the Community