Kim Kardashian has been out plenty since announcing her pregnancy. (Seriously, how much frozen yogurt can one woman consume?) But we hadn't yet seen Kim's bump front and center at formal fashion shoot until very recently -- and her new Du Jour cover shoot was the very first one.
Kim was photographed in Miami for Du Jour's third issue, floating in a pool and looking radiant with minimal makeup. For those of you on bump watch, the softly lit photos don't provide a great view. But Du Jour's co-editor Keith Pollock assured Fashionista, "She was pregnant. I believe it was her first post pregnancy announcement shoot. She wasn't really showing then."
But this Bruce Weber-lensed shoot finds Kim unusually natural and candid. She even chatted about everyone's favorite topic: her body. "I think because I have big boobs it could make me look heavier if I don't, like, show off my waist or something, so I just have kind of learned to dress one way only," she tells Du Jour about her form-fitting wardrobe. "Khloé can wear flowy, pretty things because she's really tall. Kourtney is, like, really little. I'm just kind of in between, so it doesn't really work."
She also says "she does not wear flats, not ever, unless she's on the treadmill," which we're pretty sure we already knew.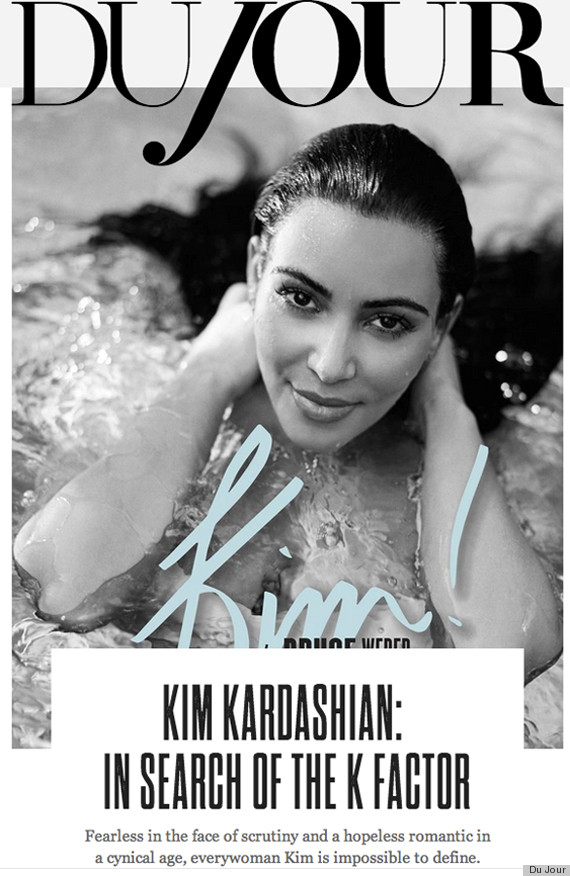 See Kim's maternity style: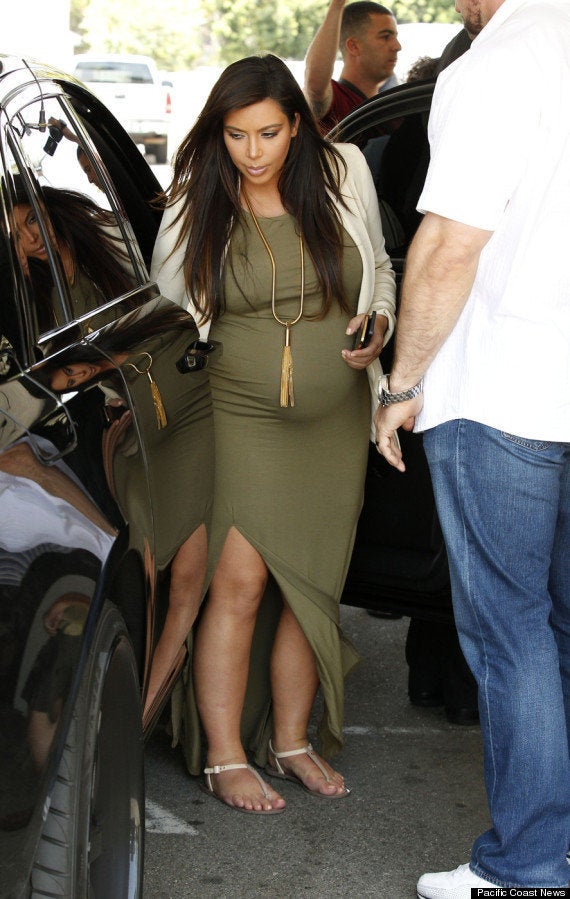 Kim Kardashian's Maternity Style