As her due date nears, Kim Kardashian is seriously thinking about life after giving birth. On Sunday's season premiere of "Keeping Up with the Kardashians," the reality star revealed she might be interested in ingesting her own placenta after her baby girl is born, in order to maintain her good looks.
"Some people believe in that," her doctor replies. "There are cookbooks on placentas."
"Yuck!" Kim's mother, Kris, chimes in. "I don't think we're going to be eating the fountain of youth, if you know what I mean."
"I really want to do it," says Kim.
Kardashian won't be the first famous mom to partake in the practice: January Jones and Holly Madison have famously talked about eating their placentas in pill form after delivery.
In March 2012, the "Mad Men" star told People magazine her secret to keeping her energy high includes "vitamins and teas ... and placenta capsulation."
"Your placenta gets dehydrated and made into vitamins," Jones told People. "It's something I was very hesitant about, but we're the only mammals who don't ingest our own placentas ... It's not witch-crafty or anything! I suggest it to all moms!"
Last February, former playmate Madison revealed to Us Weekly that she plans to do the same after her baby girl is born. "This might sound gross, but I'm totally planning on having my placenta turned into pills I can take after giving birth," she said. "I heard it helps women recover faster and I want to recover as quickly as I can!"
Before You Go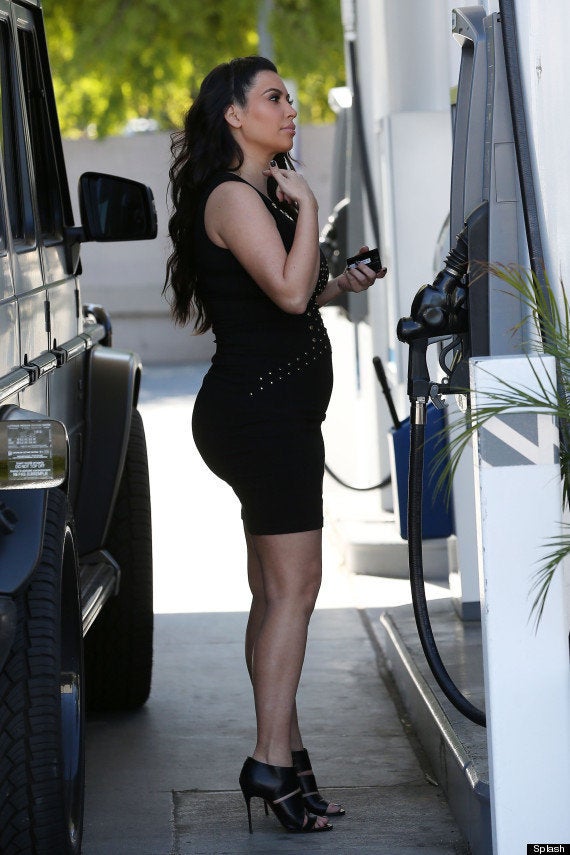 Kim Kardashian's Baby Bump
Popular in the Community