In a new episode of "Keeping Up with the Kardashians," Kardashian sets the record straight about Swift's conversation with West, and why she decided to bring it up in her GQ interview. 
"I never talk shit about anyone, like publicly, like, especially in interviews, but I was just like 'I've so had it,'" Kim says in a clip. "I just felt like I wanted to defend him in it, cause it's like, she [Taylor Swift] legitimately quote says, 'As soon as I get on that Grammy red carpet, I'm gonna tell all the press, like, "I was in on it."'" 
"And she just didn't like the reaction?" Kourtney asks. 
Kim didn't hold back, saying Swift was looking for "just another way to play the victim," later adding, "She even helped him, like, rewrite."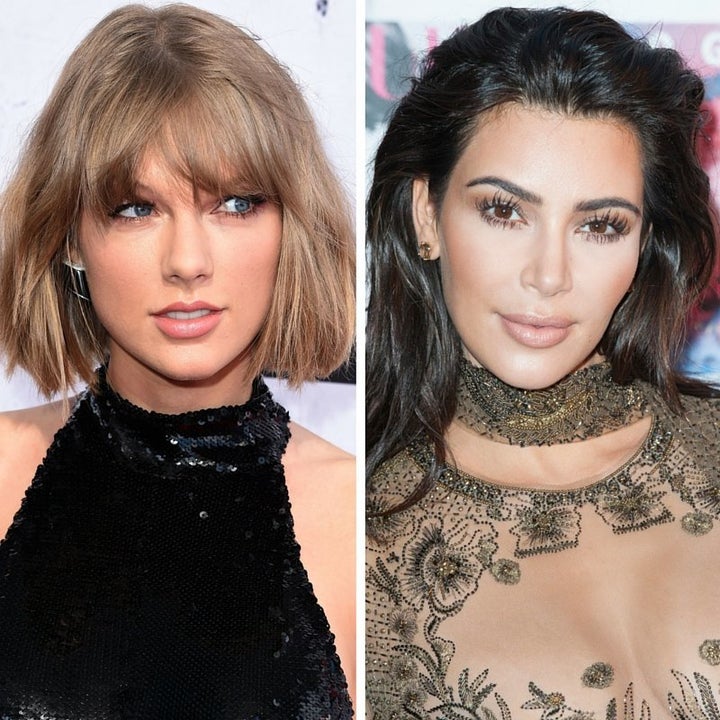 The new feud between Swift and West all started over a lyric from the Kanye's new album. "The Life of Pablo" artist seemingly called out Swift in his song, "Famous," rapping "I feel like me and Taylor might still have sex / I made that bitch famous." 
West defended his lyric, tweeting, "I called Taylor and had a hour long convo with her about the line and she thought it was funny and gave her blessings." Swift's people were NOT having it. 
"Kanye did not call for approval," a rep for Swift said in a statement. "But to ask Taylor to release his single 'Famous' on her Twitter account. She declined and cautioned him about releasing a song with such a strong misogynistic message. Taylor was never made aware of the actual lyric, 'I made that bitch famous.'"
Though the family remained relatively silent (apart from West), Kardashian finally entered into the ring against Swift in a recent GQ interview. 
"She totally approved that," Kim said to GQ.  "He totally knew that that was coming out. She wanted to all of a sudden act like she didn't. I swear, my husband gets so much shit for things [when] he really was doing proper protocol and even called to get it approved." 
West says he has video proof of the call, but we doubt we'll get to see it on this episode. Sunday can't come soon enough. 
REAL LIFE. REAL NEWS. REAL VOICES.
Help us tell more of the stories that matter from voices that too often remain unheard.
BEFORE YOU GO
PHOTO GALLERY
Kim Kardashian