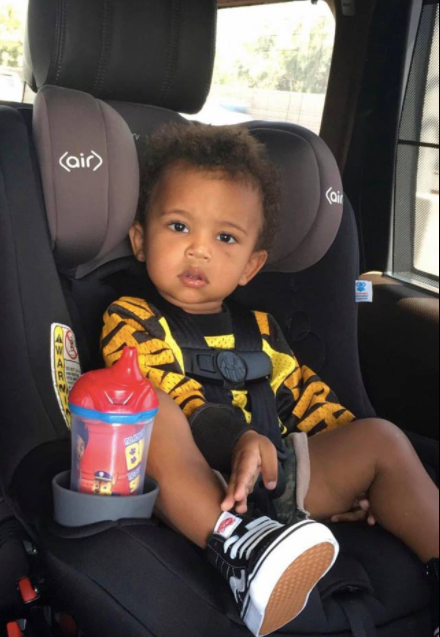 A photo that Kim Kardashian shared on Facebook is sparking an online discussion about car seat safety.
On Saturday, Kardashian posted a photo of her 18-month-old son, Saint, sitting in a car seat.
While many commenters pointed out how adorable Saint is, others also took the opportunity to voice concerns about the safety of his car seat setup ― specifically the fact that the toddler appeared to be front-facing.
"He is so cute let's protect this handsome boy by making sure [he] is rear facing," wrote one Facebook user. "It's illegal to have a child facing forward in California that is less than 2 years old. Please turn his car seat around, it's not too late!" added another.
The comments section is filled with similar concerns, as well as responses from fans defending the celebrity.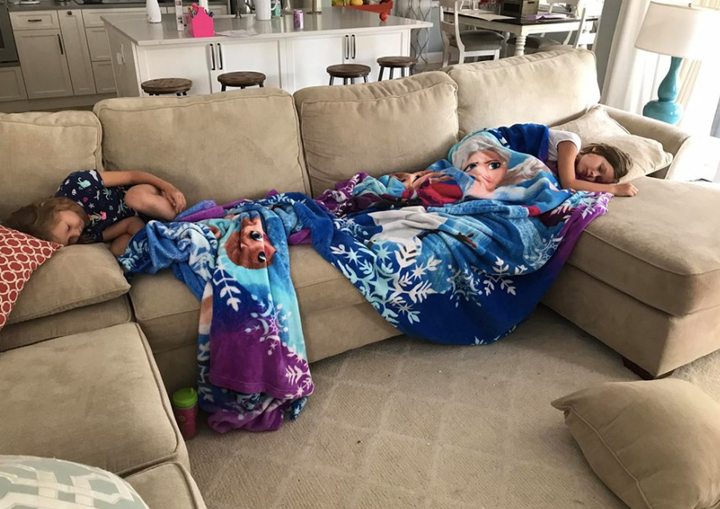 Kristen Hewitt, a Florida sports reporter and mom, decided to announce her family's summer plans on Facebook and her blog, under the title "Why We Are Doing Nothing This Summer."
In lieu of a schedule, Hewitt declared that her family is doing "literally nothing" this summer ― no camps, classes or planned activities. They will instead see where each day takes them.
Hewitt's daughters are 5 and 8.
"It's so easy to be pressured by things we see on social. Ways to challenge our kids and enrich their summer," she wrote. "But let's be real - we're all tired. Tired of chores, tired of schedules and places to be, tired of pressure, and tired of unrealistic expectations." The Facebook post has received over 15,000 likes by Monday afternoon.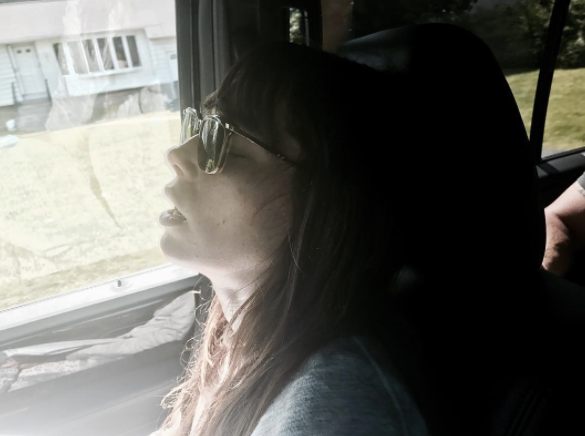 Jessica Biel is living that working mom life, and she's not afraid to show it.
On Thursday, Biel posted a photo on Instagram that summed up the exhaustion of raising a toddler while working outside the home.
"SPOTTED! In her natural state, notice the slack jaw, deep sleep and palpable fatigue of this creature. Yes, it is a working mom," she captioned the photo.
The actress and her husband, Justin Timberlake, have a 2-year-old son named Silas, and they both juggle parenthood with their careers in entertainment.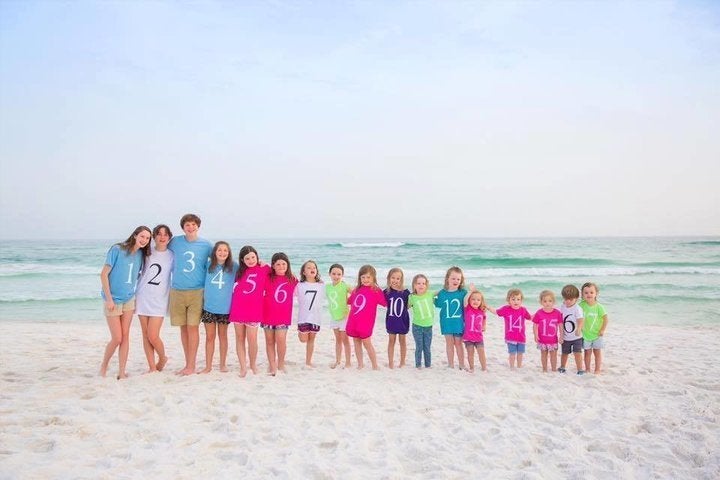 A creative family photo is giving people all the feels.
Louisiana mom and blogger Chrissy Roussel shared a photo of her children with her siblings' kids on Facebook. The photo shows the full set of 17 cousins wearing special T-shirts; each shirt has a number to indicate birth order and a color to designate which children are siblings.
The family photo is in many ways a tribute to Roussel's late father, who passed away three years ago. Shortly after he died, she learned she was expecting spontaneous triplets, and two of her brothers' wives became pregnant as well.
Her family calls those kids the "Frederick Five" in memory of her dad, Frederick Michael Fox Jr.