You've also got to admire her ability to admit when she's wrong. After seeing photos of herself in her ill-fitting yellow look, worn last Friday in Florida, Kim wrote a blog post titled "Kim Kardashian: Fashion Faux Pas":
Ok, ok, I am putting myself on the worst dress list for this outfit!

I wanted a little color while I'm living in Miami, so my intentions were good, but the cut isn't for me! You definitely need to be taller and thinner to pull this jacket style off!

Fashion is all about experimenting to try and find your style and you have some hits and misses along the way. The mirror was lying to me this day! Where were my sisters or my boyfriend when I needed a good opinion?! LOL
So thank heavens for the paparazzi. That's got to be the key advantage to being photographed constantly -- you've got instant replay for every single one of your outfits.
Unfortunately that didn't help Kim in the case of her totally sheer pencil skirt earlier this week. We're still awaiting the blog post apologizing for that one...
Check out the "faux pas" in question below. Do you think it's as bad as Kim says?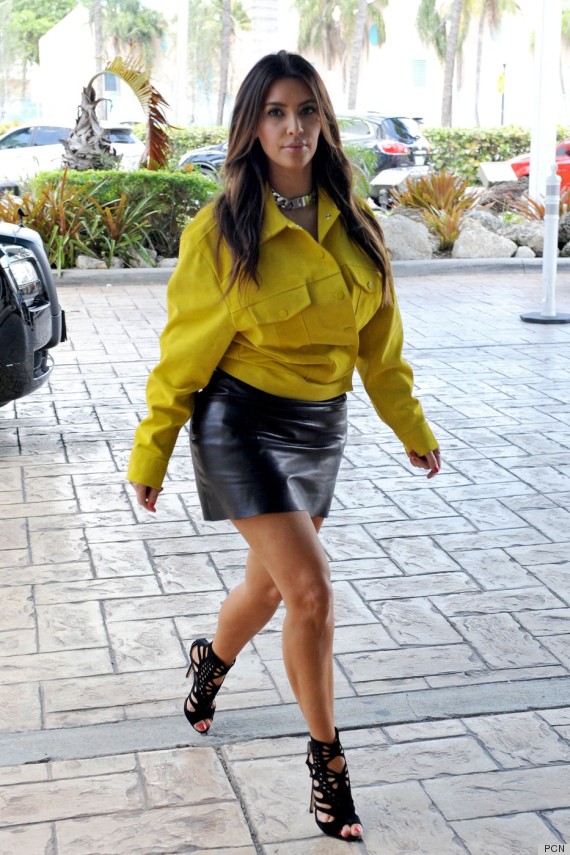 To contrast, here's how Kim dresses when her boyfriend is around: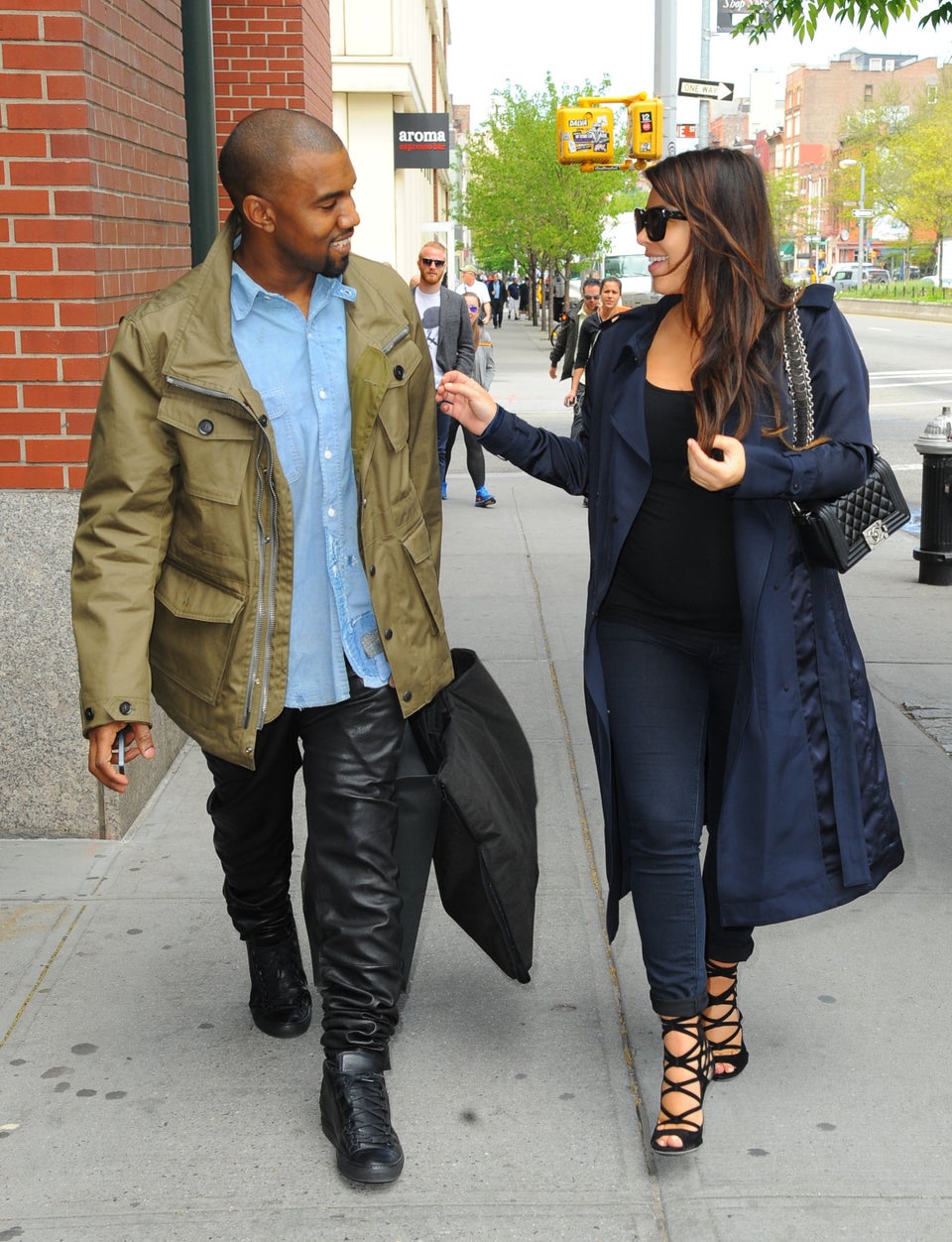 Kim & Kanye's Coordinating Outfits