When Kim Kardashian and her longtime assistant Stephanie Shepherd ― also known as Steph Shep ― suddenly parted ways last year, "Keeping Up With the Kardashians" fans were left to speculate what went wrong.
"You guys, we've never had a feud," Kardashian said. "She wanted to go in a different direction. I respect that. I love giving that encouragement to whoever I'm working with. People just took it, just because people stop working together doesn't mean that they're feuding and stop being friends."
Shepherd was once a constant presence on "KUWTK" and Kim's Instagram account, so when the two stopped working together, it seemed like Shepherd had fallen off the planet (or at least Calabasas, California). The only place fans got a glimpse of her ― for a few months at least ― was on Kourtney Kardashian's Instagram. It was difficult to tell whether Kim and Steph Shep were still friendly.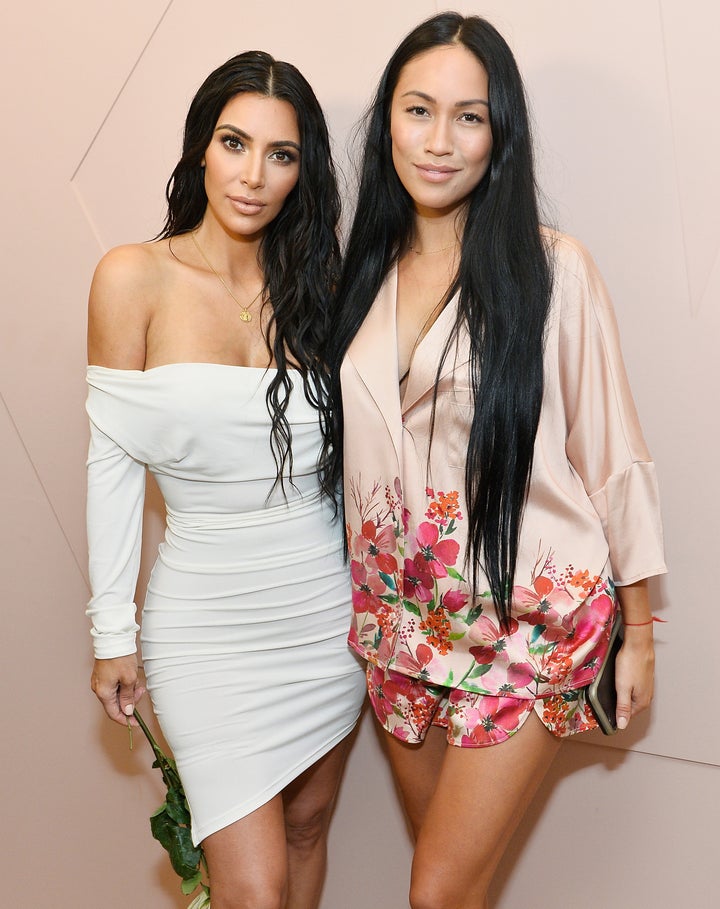 But in the video, Shepherd said she and Kardashian "really never even stopped talking."
"I don't get the headlines like that," Shepherd said. "To see that, the one thing ― though I did feel I know it's not true ― so in my soul, if it were true I'd be freaking out, but to know like no, I talk to you like every week."
Kardashian added, "It's also different because you haven't had that kind of energy. So it's hard to explain to someone it's not true, we know that, like chill out, don't even pay it any attention. It's hard to not pay it attention because people really believe things. That's why we're doing this, people really believe things."
Kardashian previously spoke about parting ways with Shepherd on "KUWTK" earlier this year.
"I said, 'I love you a lot, like a sister, and this conversation is really hard for me to have. But I just think that you've outgrown your position here,'" Kardashian said in an episode that aired in February. "She was like, 'I totally get it and I totally respect you and you've taught me everything. I'm so grateful and I've been with you for five years.'"
Even as those two publicly buried the hatchet, another potential breakup has bubbled up within the Kardashian work family. Longtime makeup artist Joyce Bonelli ― who has been with the family for nearly a decade ― is reportedly on the outs with them now. Most of the Kardashian-Jenner clan unfollowed her on Instagram in June.
Days after the news of the split broke, Bonelli posted a cryptic Instagram photo in which she wore a bathrobe that said, "Fuck with me. I dare you."
Though details are muddy now, fans should look forward to a video explaining the split in at least a year, right?