Kim Kardashian has received quite a bit of flack for her maternity style these days, but we think she's doing just fine. Case in point: the fun printed look she wore while running errands yesterday.
The mom-to-be stepped out in sunny California wearing a black and white graphic dress straight from her Dorothy Perkins collection. (For all you non-Brits, Dorothy Perkins is an affordable, UK-based fast-fashion retailer.)
We can't say we were huge fans of the line when it came out, but after seeing Kimmy in her ensemble, we think she makes quite a nice spokesmodel -- the woman looked good. Plus, we have to commend the reality star for making the logical switch from sky-high heels to flip flops. Really, who wants to teeter in stilettos during her third trimester?
If you're into the dress, you can snag it on Dorothy Perkins' website, where it's retailing for about $55. Money well spent, Kim.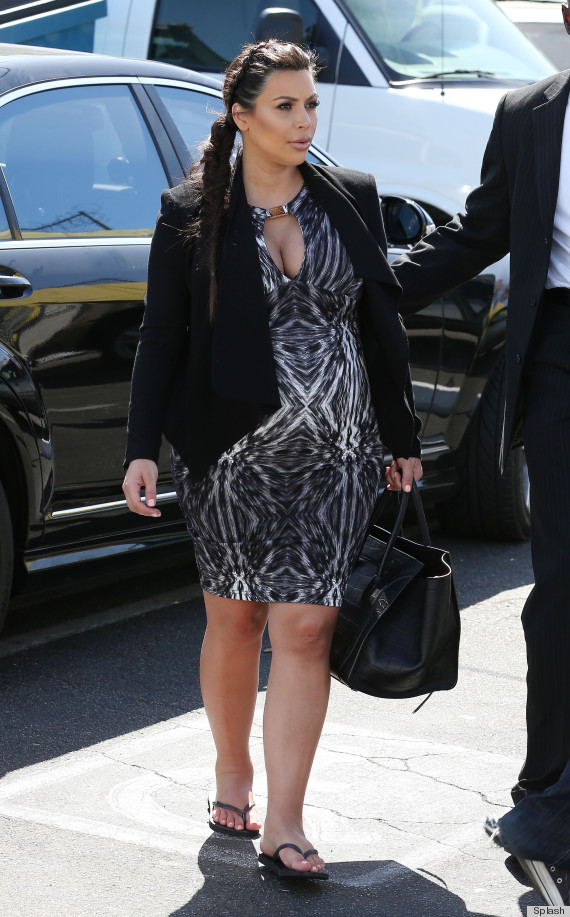 See the rest of Kim's maternity gear: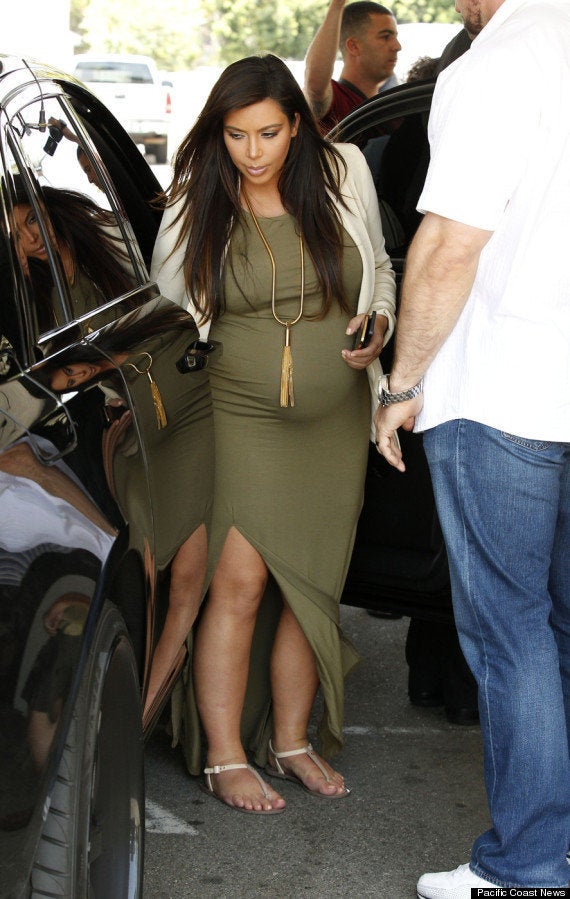 Kim Kardashian's Maternity Style