Kim Kardashian is defending her decision to wear her hair in Fulani braids again, just months after the reality star came under fire for calling them "Bo Derek braids."
Kardashian said she meant no offense and did it for her daughter North.
"I actually didn't see backlash. I actually did that look because North said she wanted braids and asked if I would do them with her. So we braided her hair and then we braided my hair," Kardashian told Bustle in an interview published Wednesday.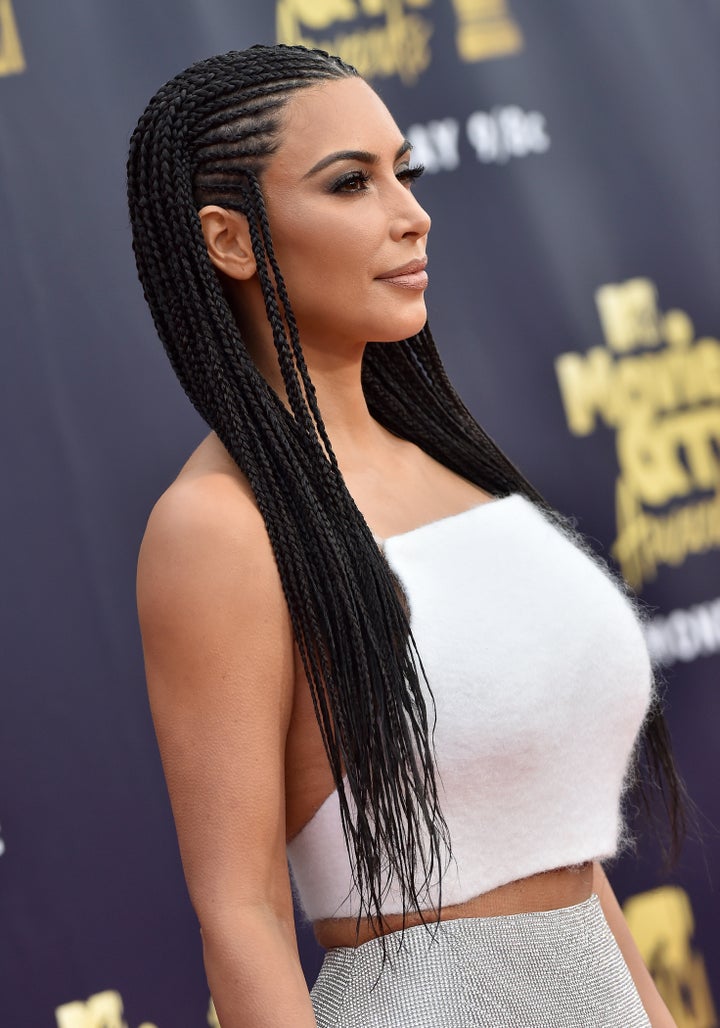 Despite not seeing the backlash to her look, the 37-year-old told Bustle she is fully aware of the cultural appropriation controversy she created in January after calling her Fulani braids "Bo Derek braids," referencing the star's look in the 1979 film "10."
"I [do] remember the backlash when I had the blonde hair and that I called them 'Bo Derek braids.' But I obviously know they're called fulani braids and I know the origin of where they came from and I'm totally respectful of that," Kardashian said. "I'm not tone deaf to where I don't get it. I do get it."
She added, "Maybe if I had come out and explained that from the beginning instead of calling them 'Bo Derek braids,' then it wouldn't have gotten such backlash. But in no way am I ever trying to disrespect anyone's culture by wearing braids. If anything, my daughter was so excited to see me get matching braids with her. [When] we did her hair in these braids, she was so excited."
Despite Kardashian's claim that she's not "trying to disrespect anyone's culture by wearing braids," some on social media say she's doing just that.
"Black hair is not just hair. There's history and context tied to these styles that cannot be ignored, a historical legacy forever linked to the ongoing cultural remnants of slavery and institutional racism," she said in 2015. "A white person who wears these styles dismisses that context and turns black hair into a novelty, a parody, a subtle form of blackface."
Blay added, "To you, white women, it's just a cool hairstyle. To us, it's something we've fought to be able to fully embrace. There are other ways to admire or celebrate black hair without coopting it. But understand — black hair can be deeply political, deeply spiritual, and deeply personal."
Head to Bustle to read the rest of Kardashian's interview.