"Keeping Up With The Kardashians" traveled back in time for its most recent episode, in which Kim Kardashian gave birth to North West. The labor was 5 weeks ahead of schedule after blood tests revealed that the reality star had pre-eclampsia and was risking liver failure unless she delivered immediately.
The reality star managed to stay calm and, once at the hospital, filmed an endearing message to her daughter-to-be on her sister Khloe's camera phone, as the show's camera crews were not in the room:
Though the actual birth isn't on camera, and viewers don't see little North or Kanye in the episode at all, there were still plenty of revelations and TMI overshares -- because this is the Kardashians we are talking about, after all.
While the couple kept the baby's name under wraps for a couple of weeks, it was clear North was the choice all along; although, Kim did reveal that the couple was considering forgoing a last name all together and just naming her North. That idea was thankfully shot down by Khloe, who told Kim, "Sorry, Madonna -- she has to have a last name. As a human, you want an identity of your parents, you want to be part of something!"
And as for those ultra-TMI moments, in a scene just days after Kim had given birth, she told Khloe that the first thing she did when she returned from the hospital was make sure her lady bits were intact:
"When I came back from the hospital the first thing I did was go and look at my vagina in the mirror. It looks better looking than before," she told her sister. In the same breath, she spoke about having new parental instincts and an overwhelming love of her daughter.
"I just want to come out to the world, and be naked and be like, 'I look so hot. I am back,'" she said, admitting that she wanted to show up those who were cruel to her during her pregnancy. "You called me a whale, Shamu, a cow..."
Related
Before You Go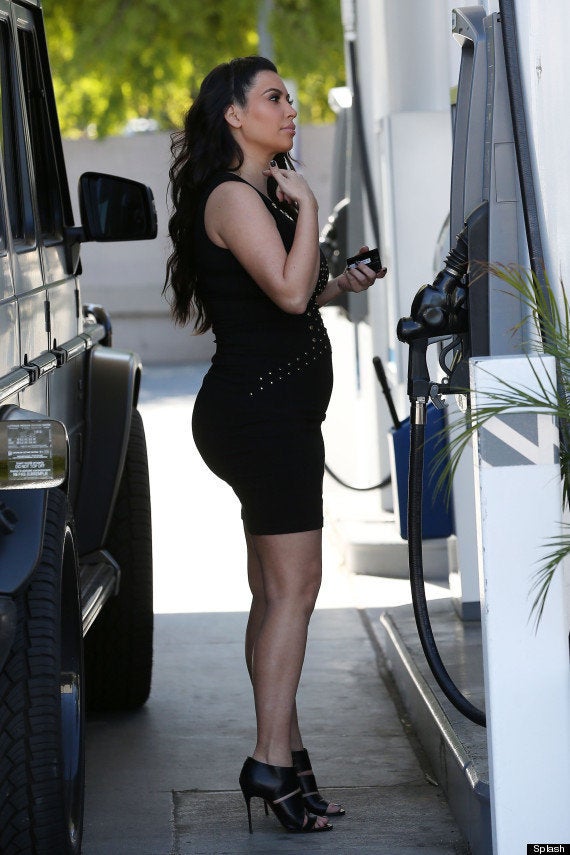 Kim Kardashian's Baby Bump
Popular in the Community