Kim Kardashian and Jonathan Cheban hit the right notes with Halloween costumes this year.
The reality star duo and best friends showed off an impeccable Sonny and Cher impersonation, with Kardashian earning praise from "the Goddess of Pop" herself.
In photos posted to Twitter, the 37-year-old Kardashian donned a gold two-piece ensemble, resembling the one worn by Cher at the Academy Awards in 1973. On her arm, Cheban wore a tuxedo outfit that mirrored what Sonny Bono sported on that occasion. And Cheban completed the imitation with a mustache and black wig.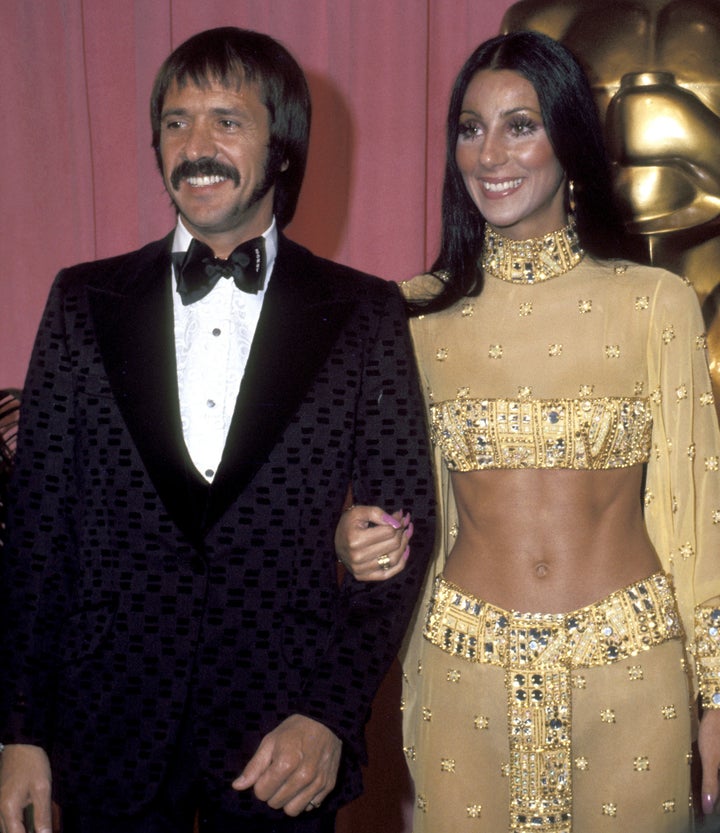 The couple appeared to have an absolute ball in the stunning attire ― in one video, they lip-synch along to "I Got You Babe," Sonny and Cher's signature hit. And here's Cher's shoutout to Kardashian on Twitter:
As part of her Halloween celebration, she also posed as a platinum-blonde Madonna joining Michael Jackson ― portrayed by her sister, Kourtney ― at the Academy Awards in 1991.
With so many musical legends and so little time, her costume theme left many on Twitter wondering who will be next, with recommendations including Selena, Lady Gaga and Rihanna.
One cheeky Twitter user also suggested her going as one Grammy-award-winning musician that she's sure to know better than them all: her husband, Kanye West.