Gwyneth Paltrow and Kim Kardashian usually couldn't dress more differently. While Kardashian favors the kind of attention-getting outfits that made her a big reality TV star, Paltrow, the Oscar-winning actress, leans toward elegant gowns with simple lines.
But the tides have shifted, the stars have aligned and hell might have even frozen over in the south of France, because Kim appeared at an event in the same dress that Paltrow wore last year. Le gasp!
Kardashian wore a two-piece lace fall 2011 Pucci dress in Cannes this week that showed off a sliver of her midriff, the same dress that Gwynnie wore to the 2011 Emmys (and caused quite a stir in).
Two celebs, one hot Pucci dress: who wore it better? Check out the midriffs below and weigh in.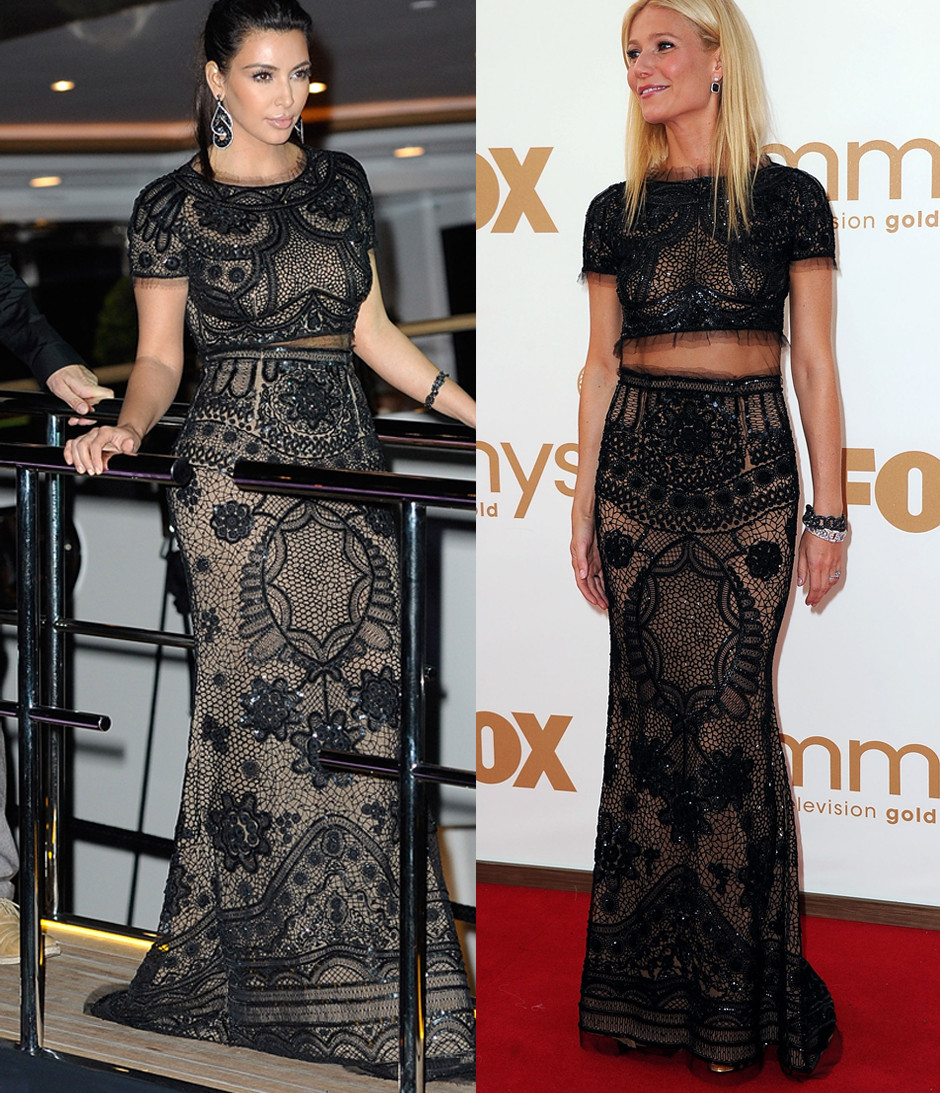 Who wore all of these ensembles better?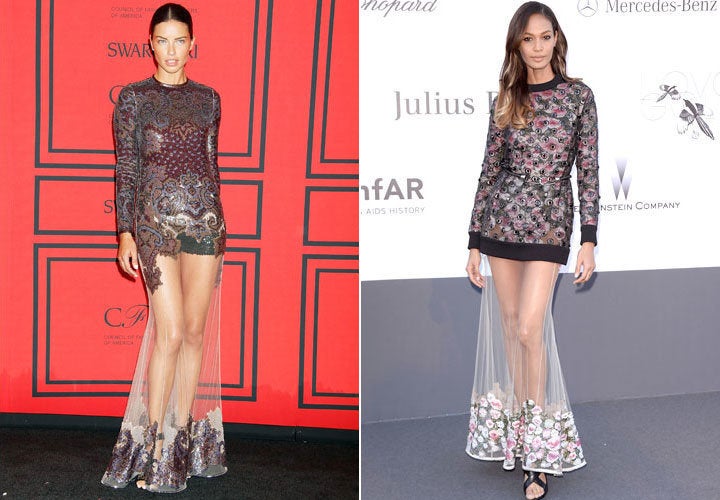 Who Wore It Better?
Popular in the Community