Every time we see Kim Kardashian head into a restaurant wearing head-to-toe Givenchy, step onto the red carpet with her perfectly contoured makeup or tote around her 1-year-old daughter in a fur coat, we are reminded that celebrities aren't just like us.
But it turns out, Kimmy might be a little more like us muggles than we initially thought.
The reality star spoke to Into The Gloss about her beauty routine and we learned some pretty surprising things. Besides the fact that her dad gave her makeup classes for Christmas when she was a mere teen, the 34-year-old bombshell also divulged that she hates washing her hair just as much as the next girl.
"For my hair, I don't wash it every day," she told ITG. "We start out with a blowout on day one, then we go into a messier vibe the next day, and then we flat iron it and do a really sleek look on day three since that requires a little oil in the hair. Day four could be a slicked-back ponytail, and on the fifth day is when you wash it," she explained. Welp, if Kim isn't going to wash her hair every day, we sure as hell won't be either.
Find out more about Kim's skincare regimen (along with her favorite drugstore beauty buy) over on Into The Gloss.
Before You Go
When She Channeled "The Matrix" In This Oversized Coat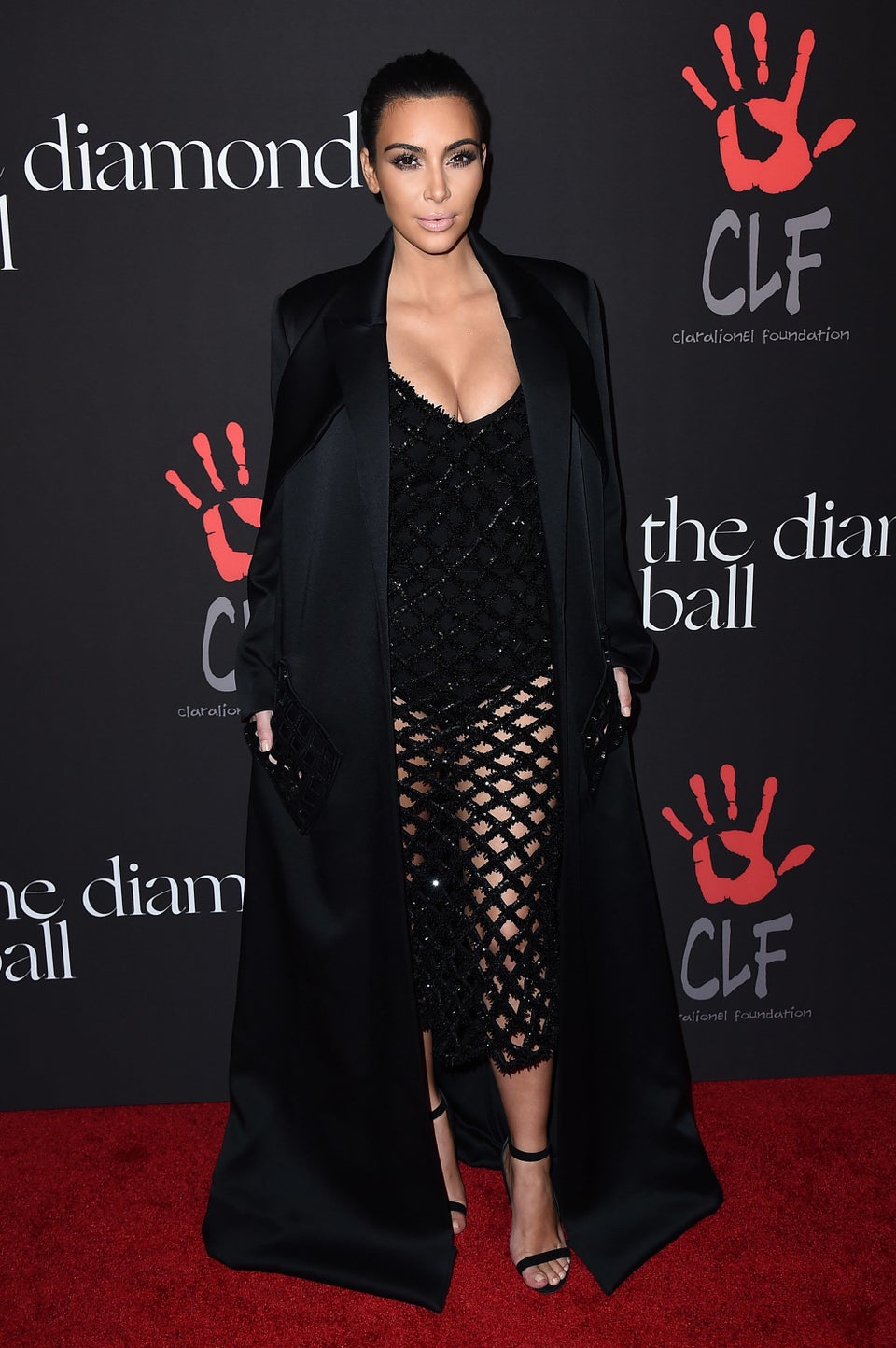 Jordan Strauss/Invision/AP
When She Wore A Bra Top A La Carrie Bradshaw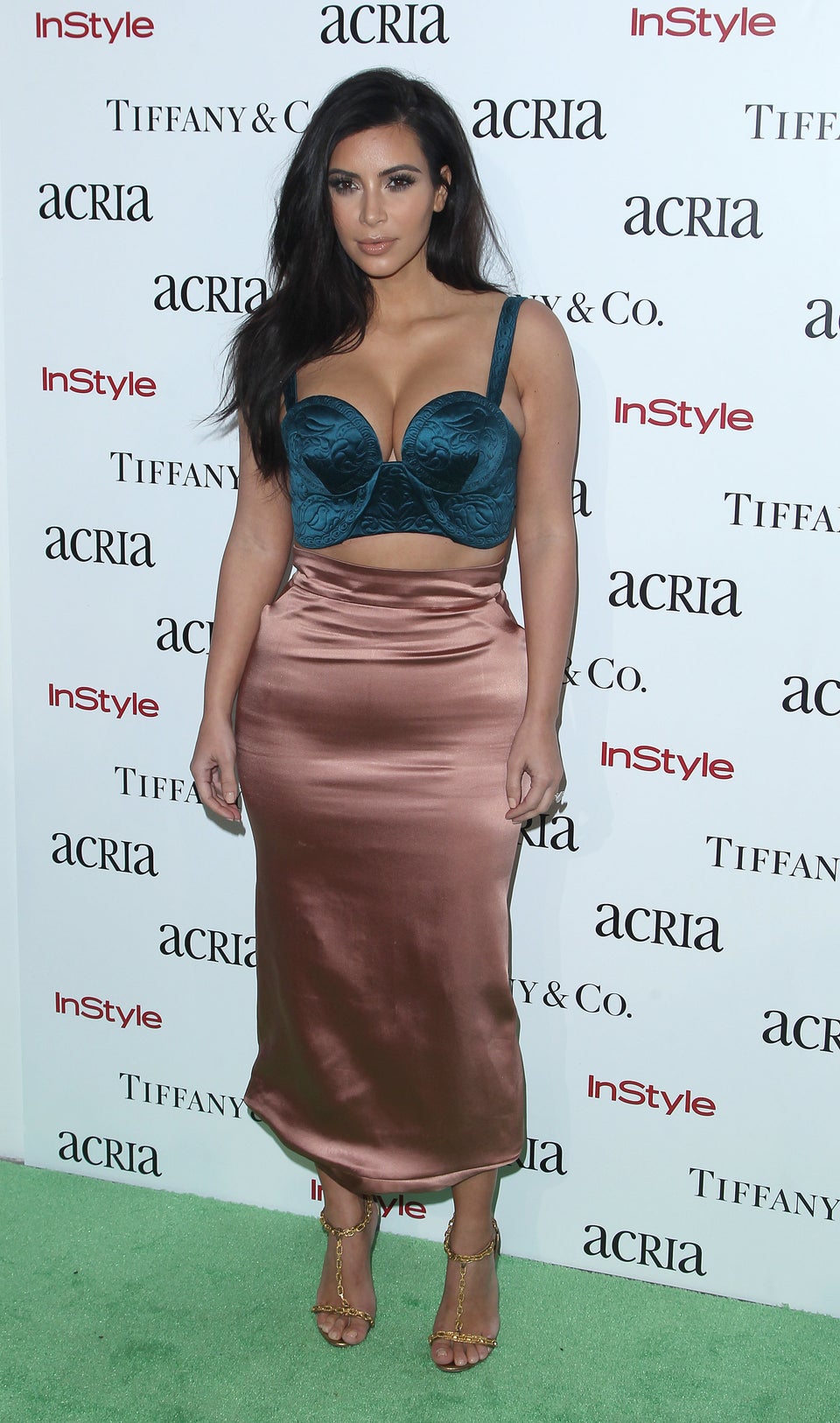 Donald Traill/Invision/AP
When She Wore Nude On Nude On Nude Like A Boss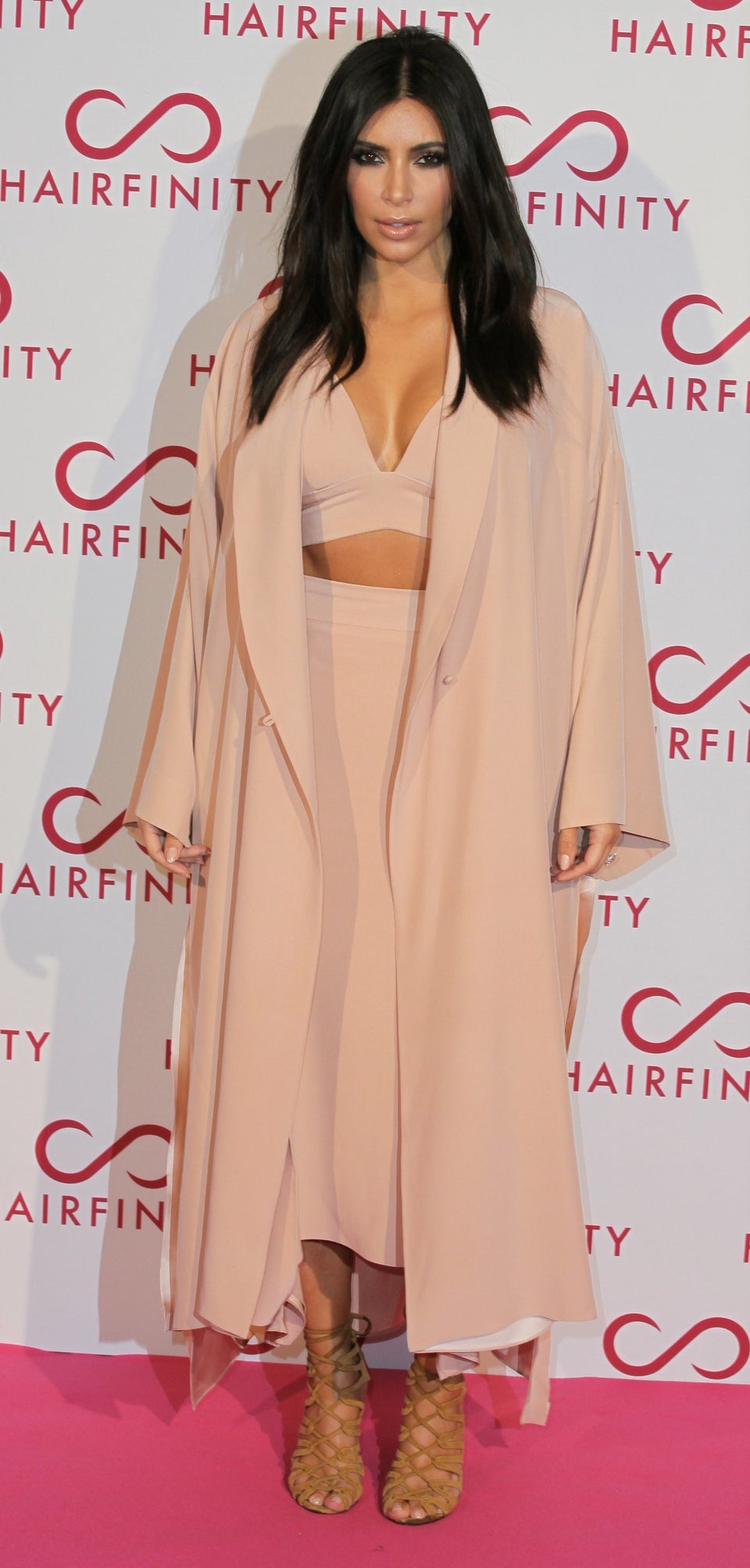 Grant pollard/AP/Invision
When She Wore This And Didn't Care What You Thought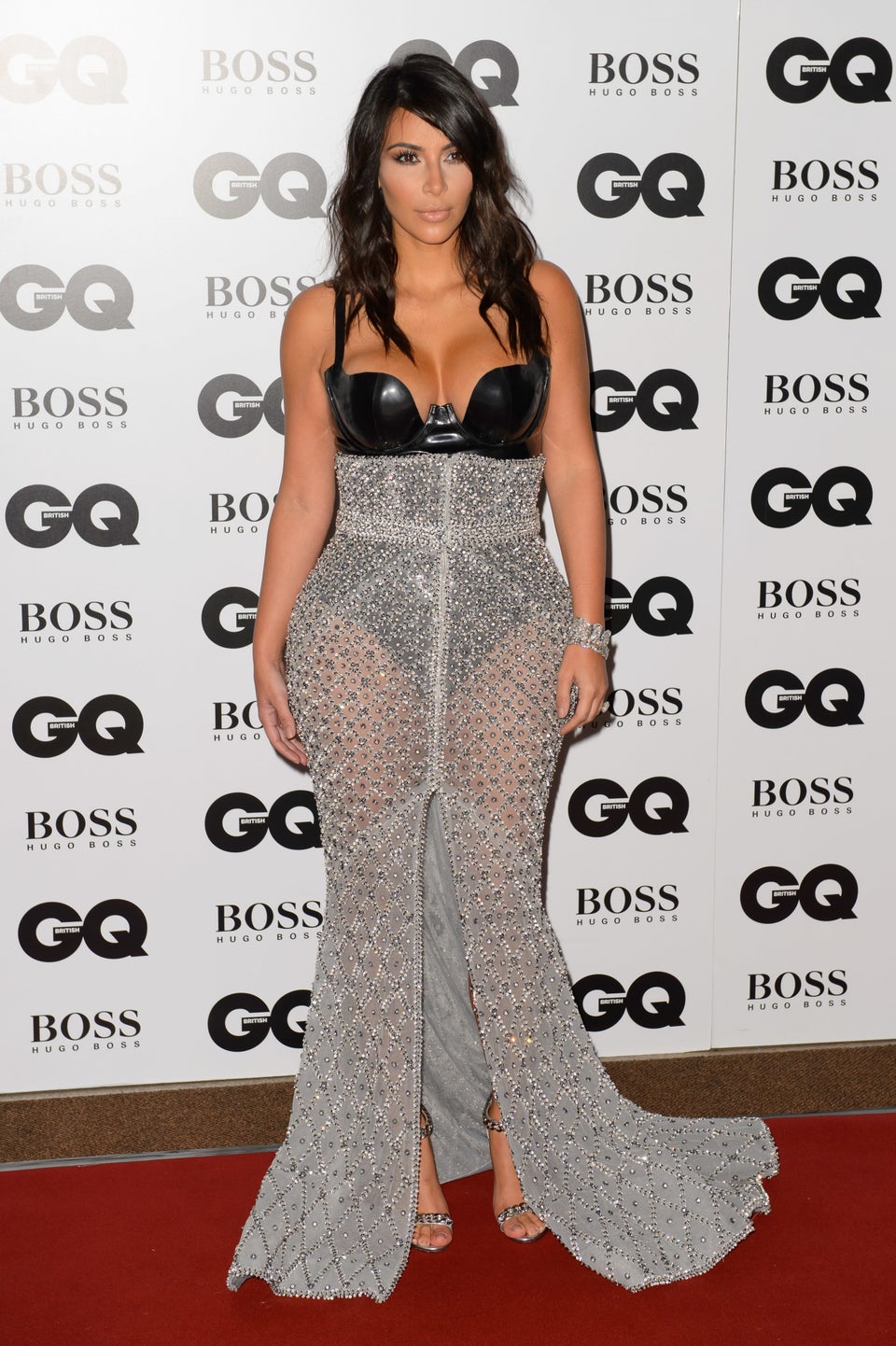 Jonathan Short/Invision/AP
When She Wore A Fabulous Capelet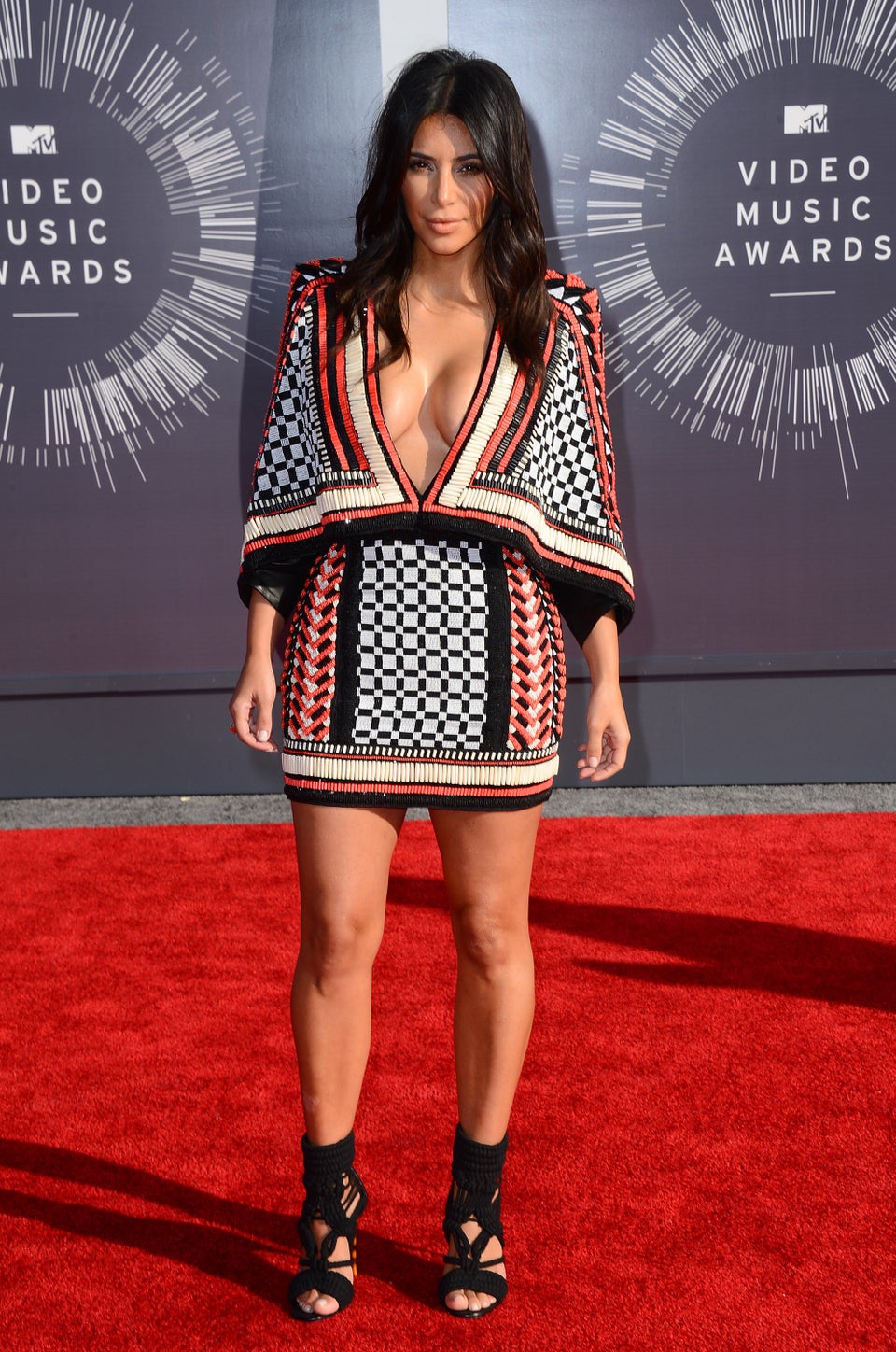 Jordan Strauss/Invision/AP
When She Mixed Prints And All Was Right In The World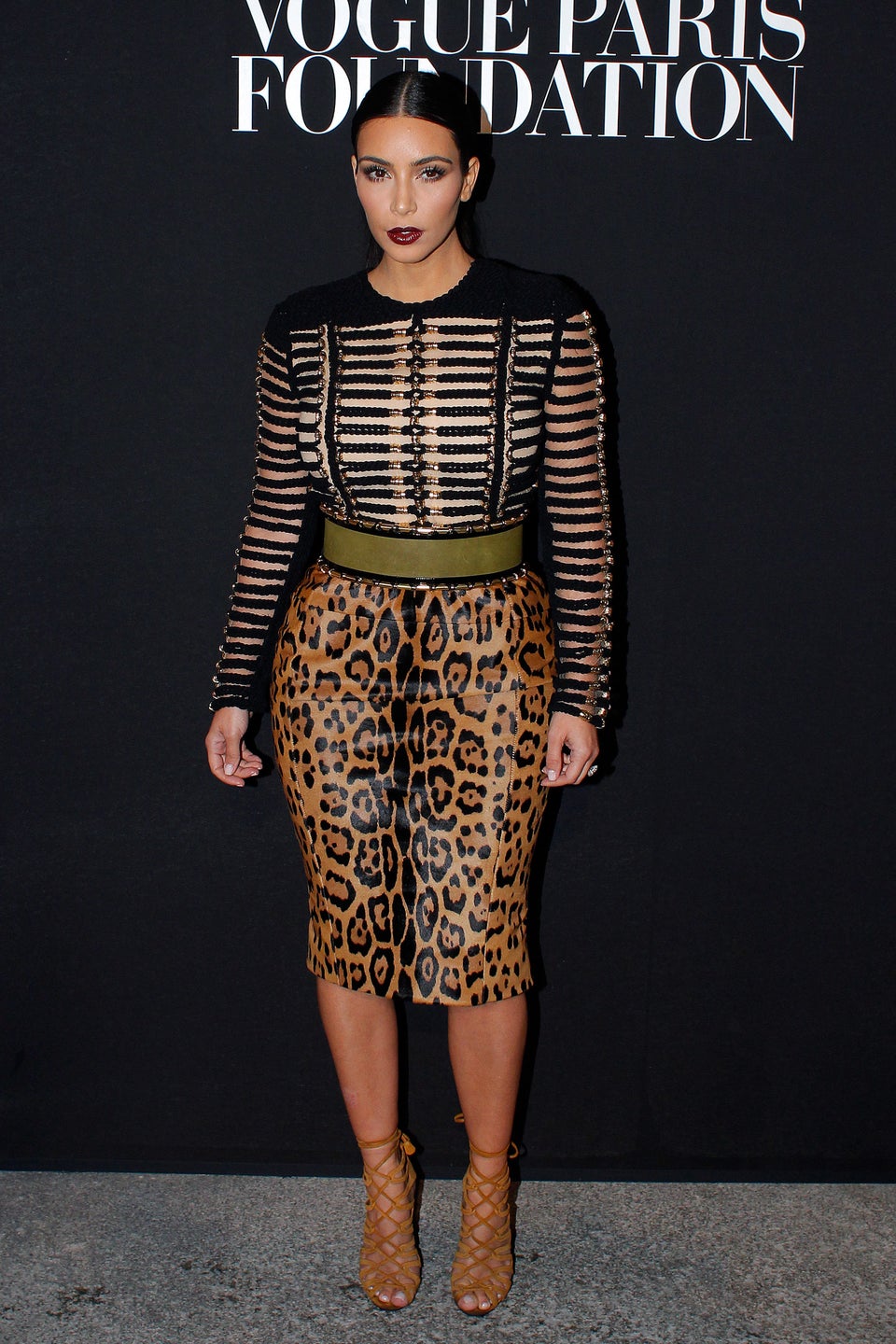 When She Wore A Tuxedo Jacket, And We Were All Better For It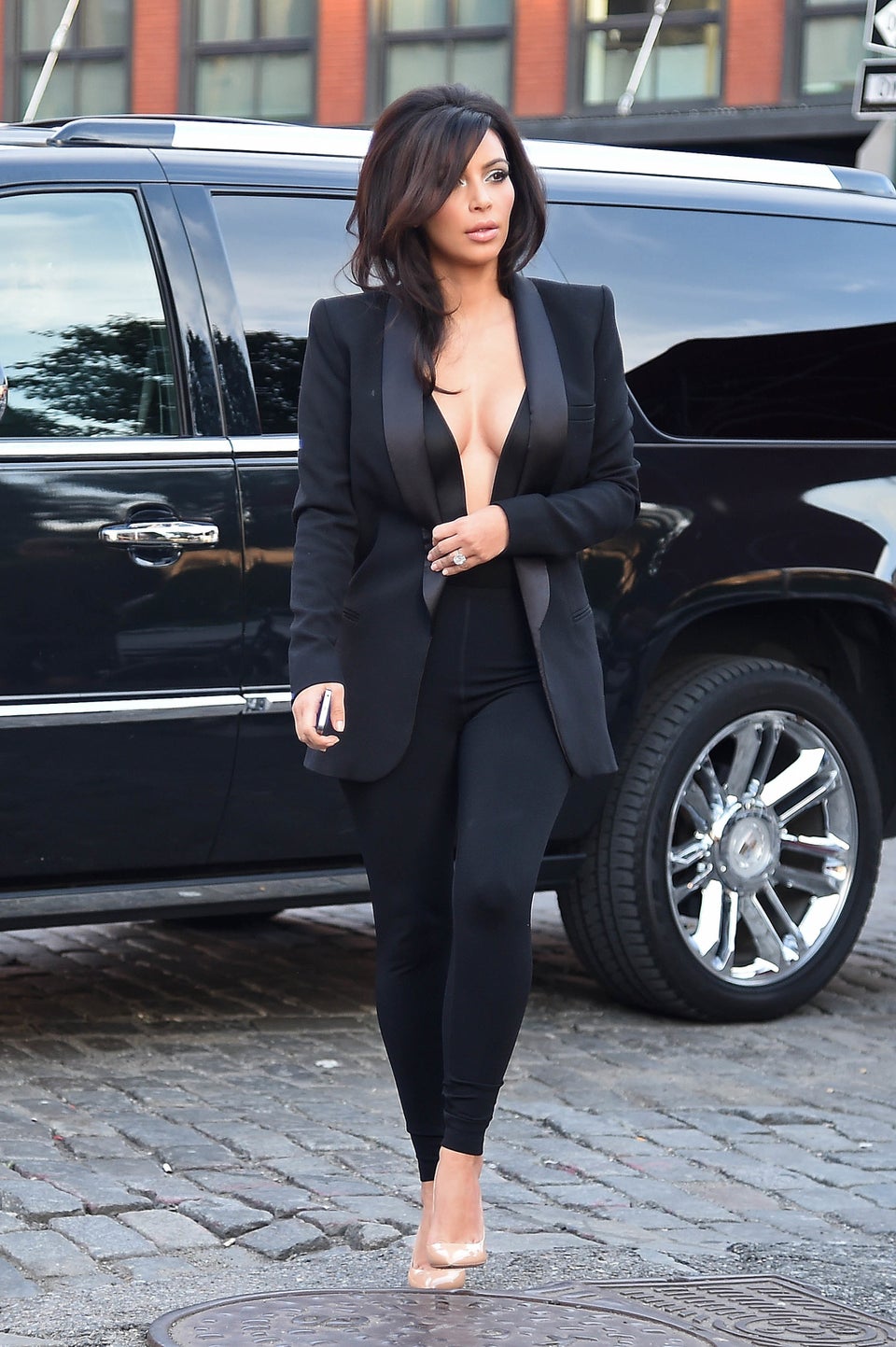 When She Went Parisian Chic In A Satin Jumpsuit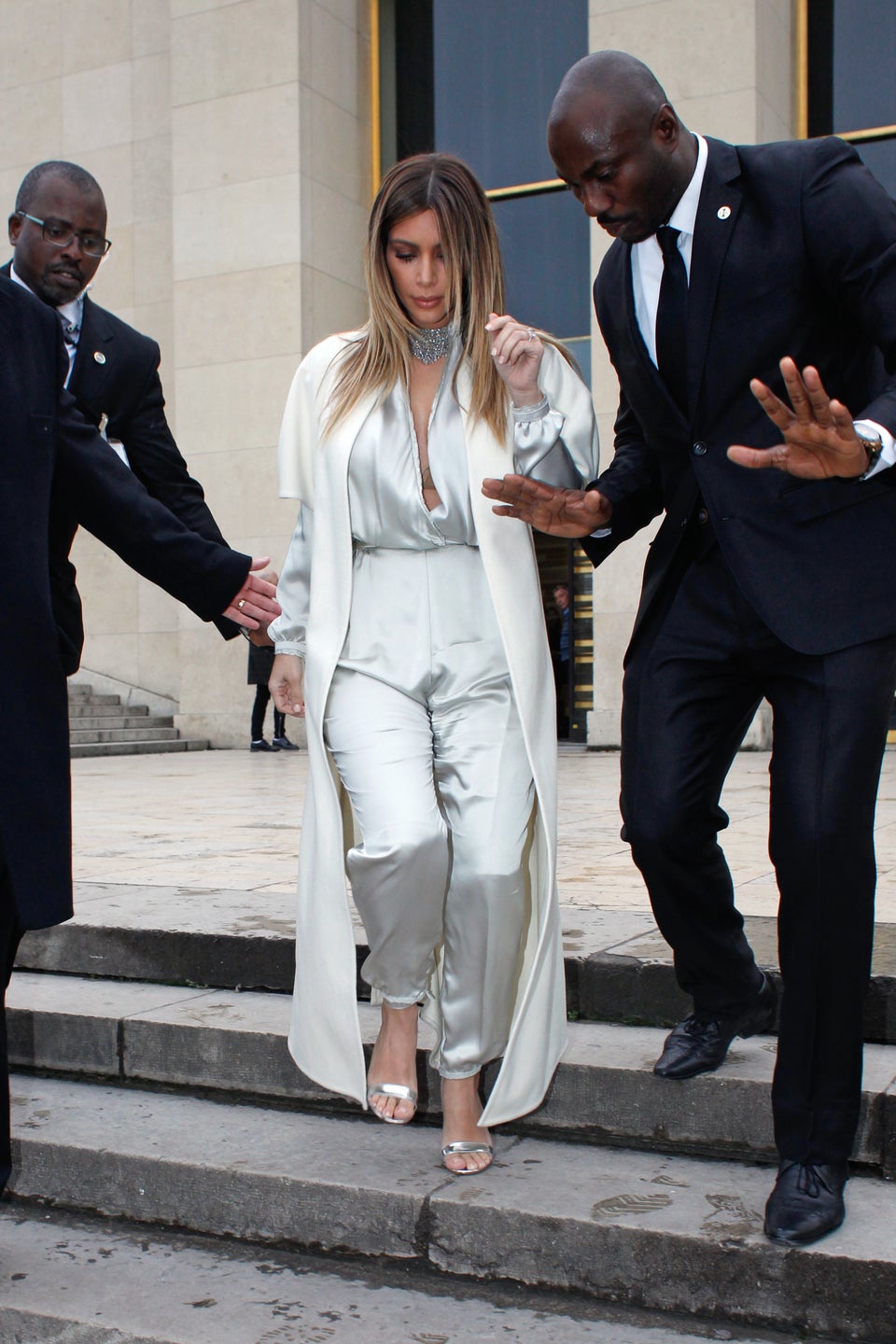 When She Wore A Tube Top Like It Was The '90s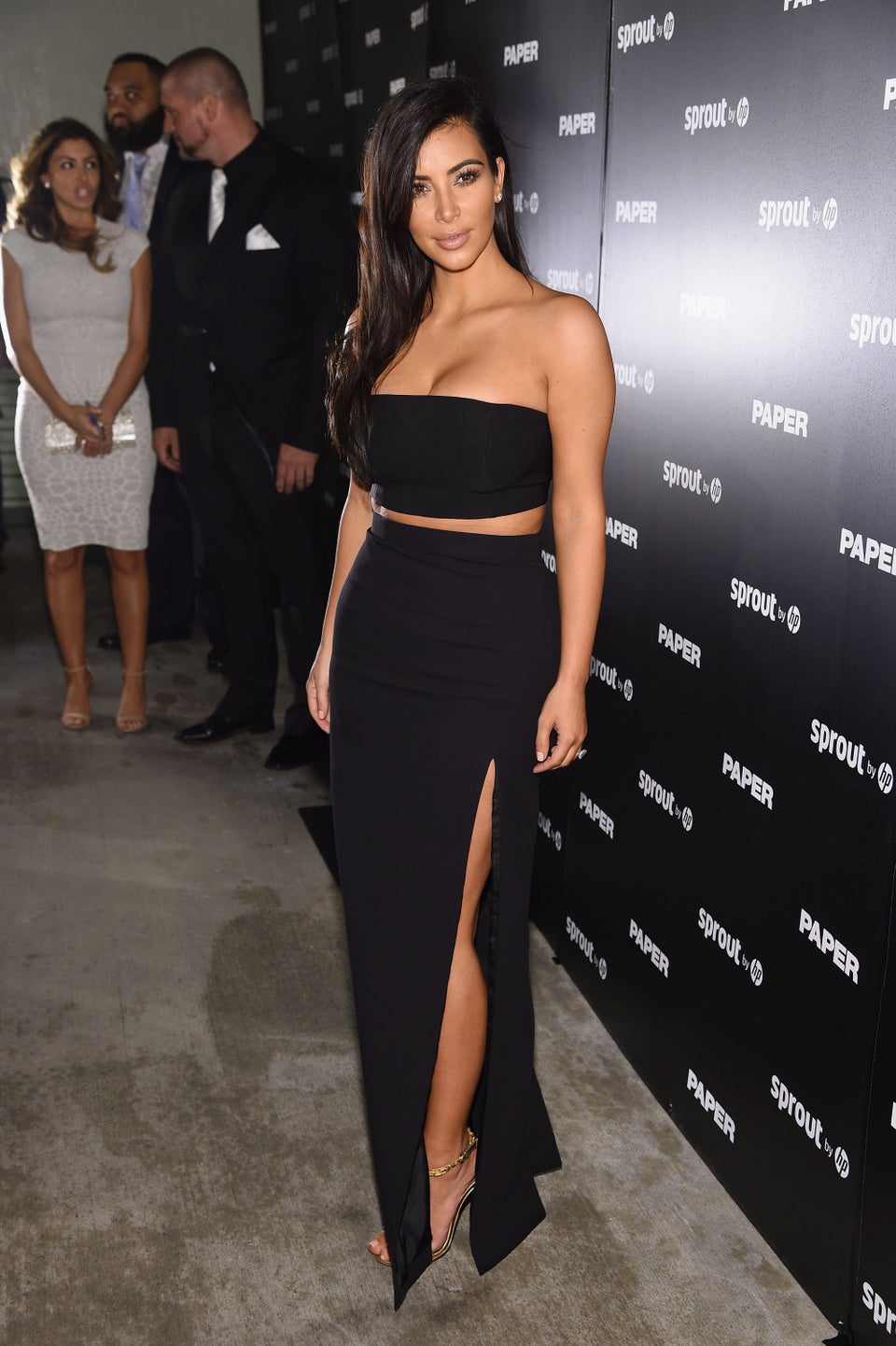 Dimitrios Kambouris via Getty Images
When She Wore A Chanel Two-Piece With Holes In It And We Loved Her Even More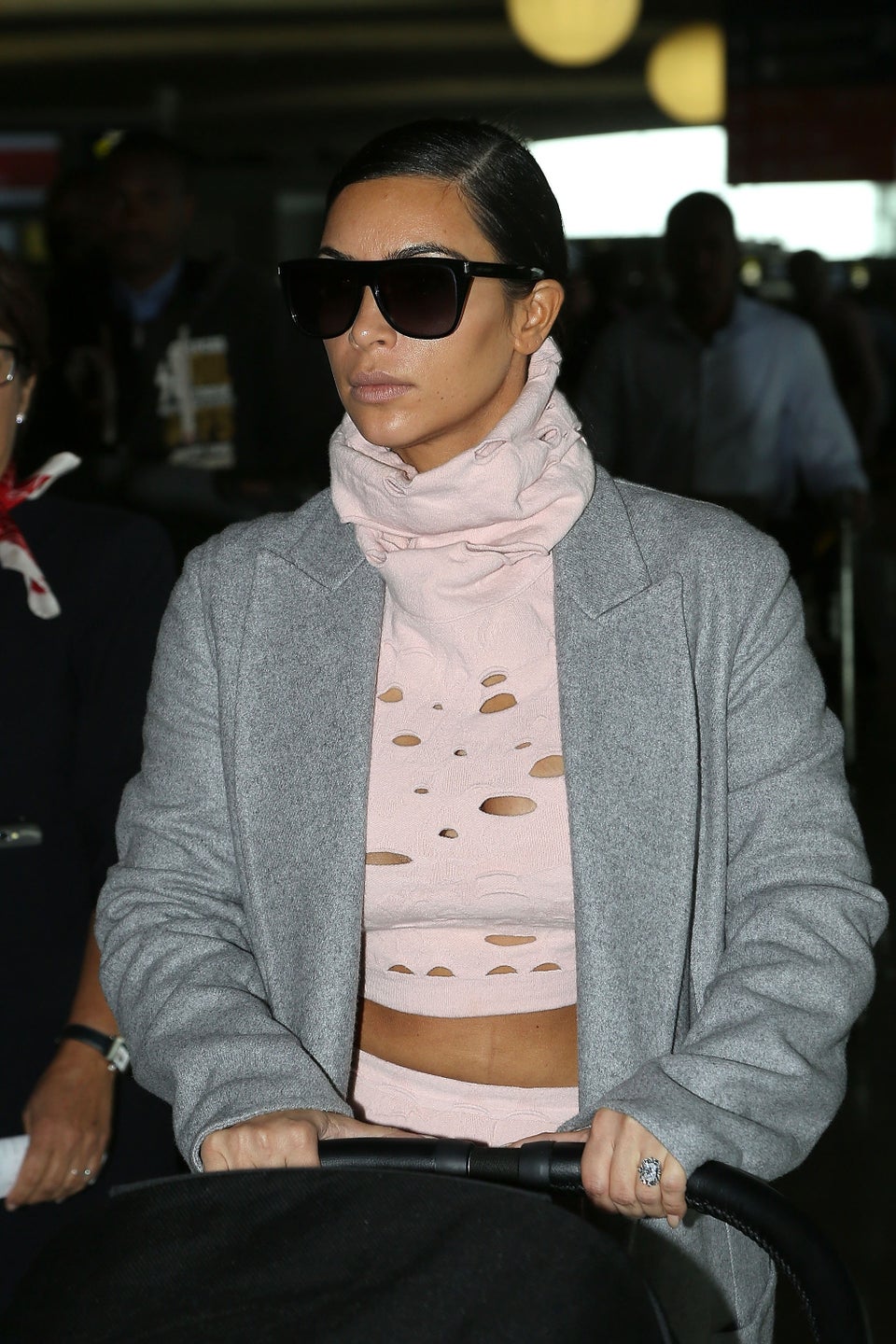 Marc Piasecki via Getty Images
When She Made Herself Look Topless In Couture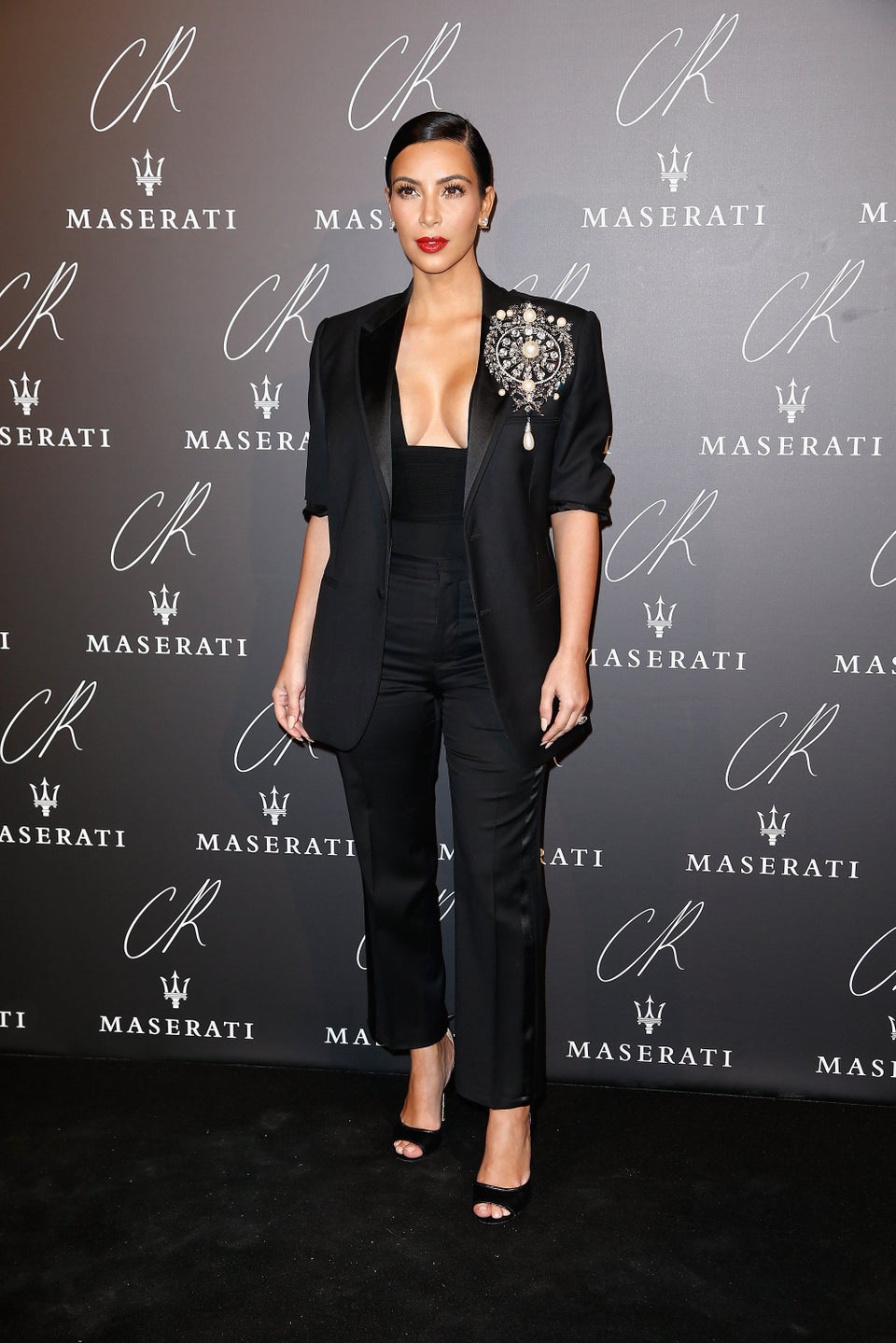 Julien Hekimian via Getty Images
When She Took Paris Fashion Week By Storm In A Lace Bodysuit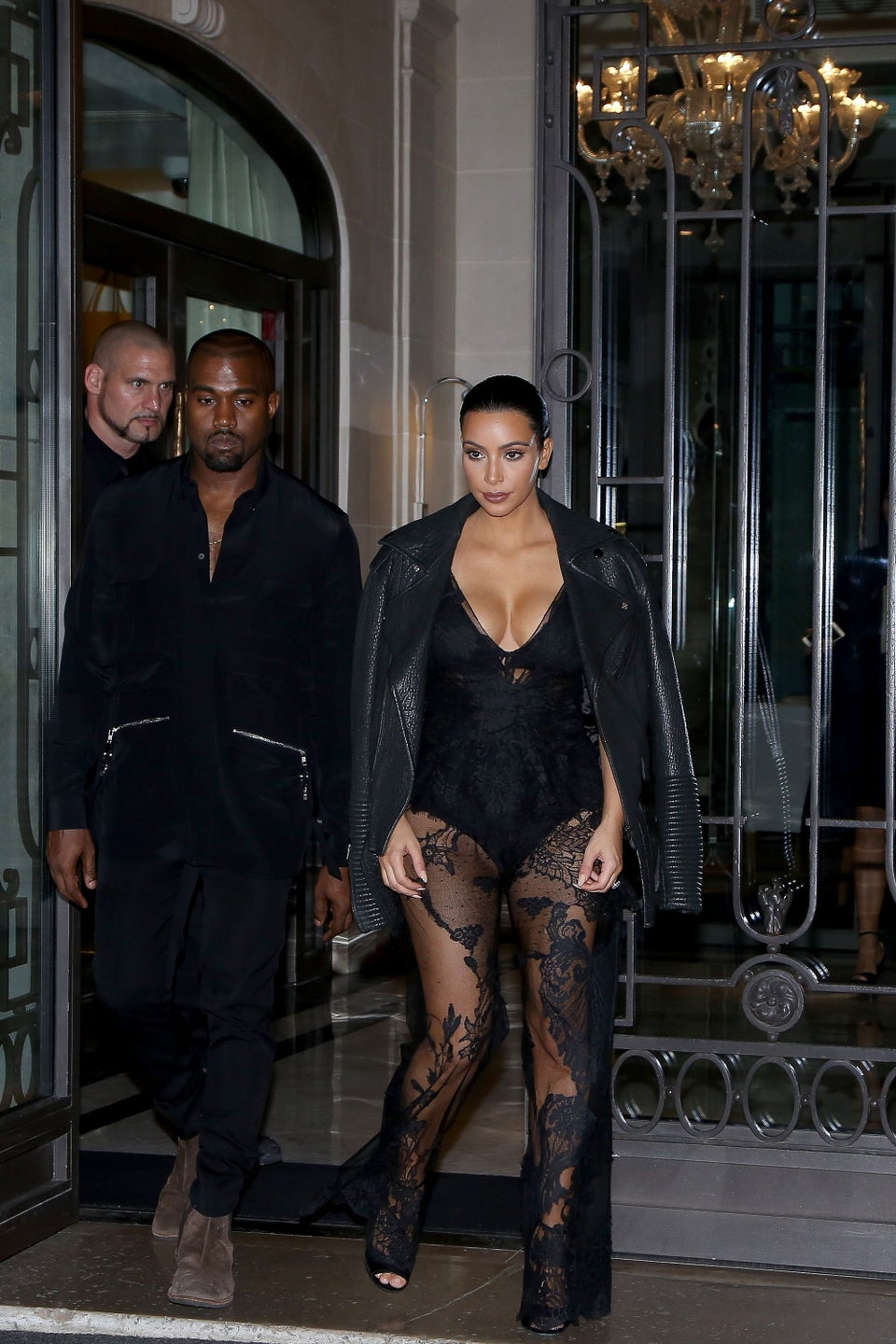 Marc Piasecki via Getty Images
When She Wore This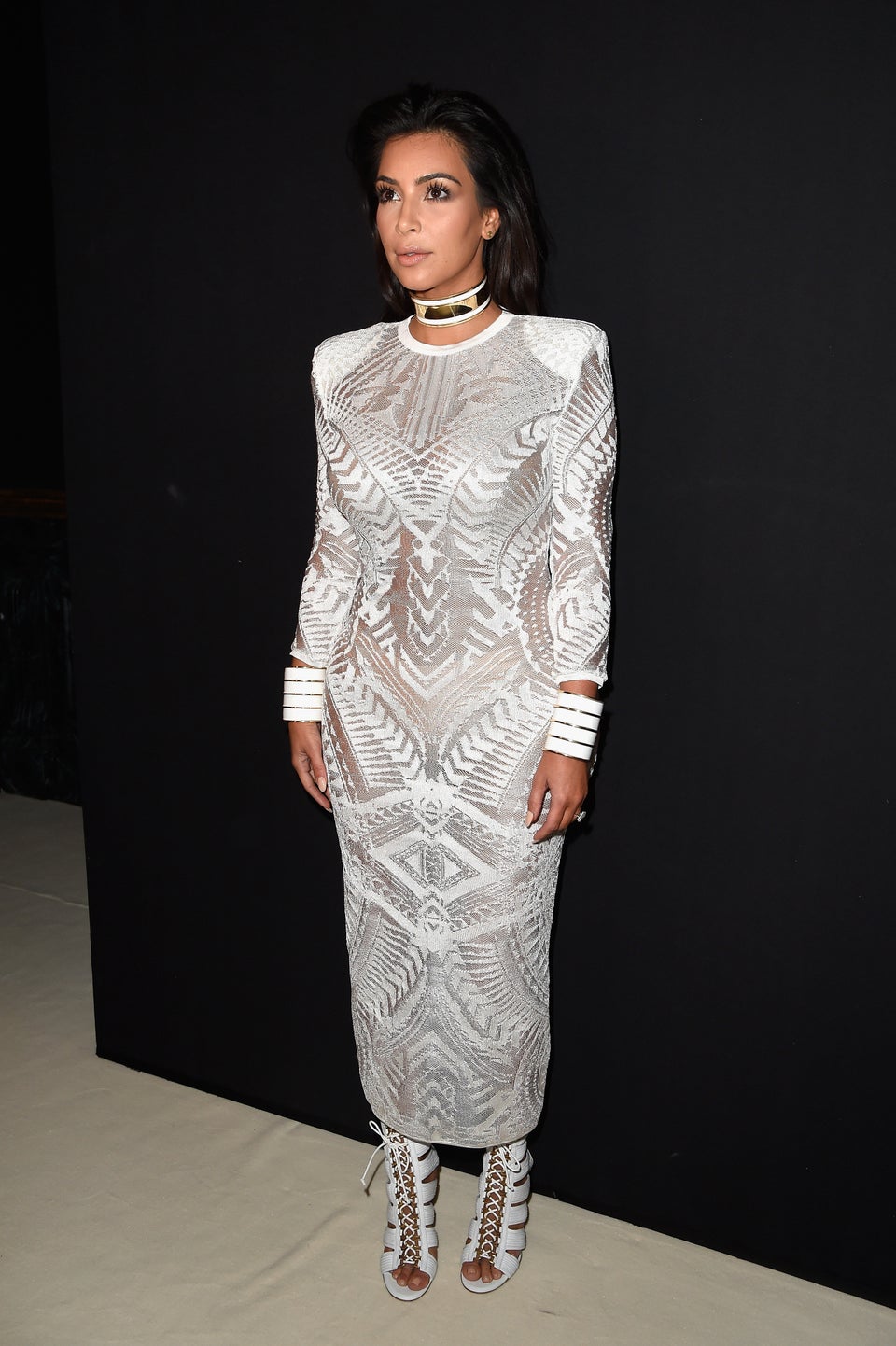 Pascal Le Segretain via Getty Images
When She Looked Like Real-Life Origami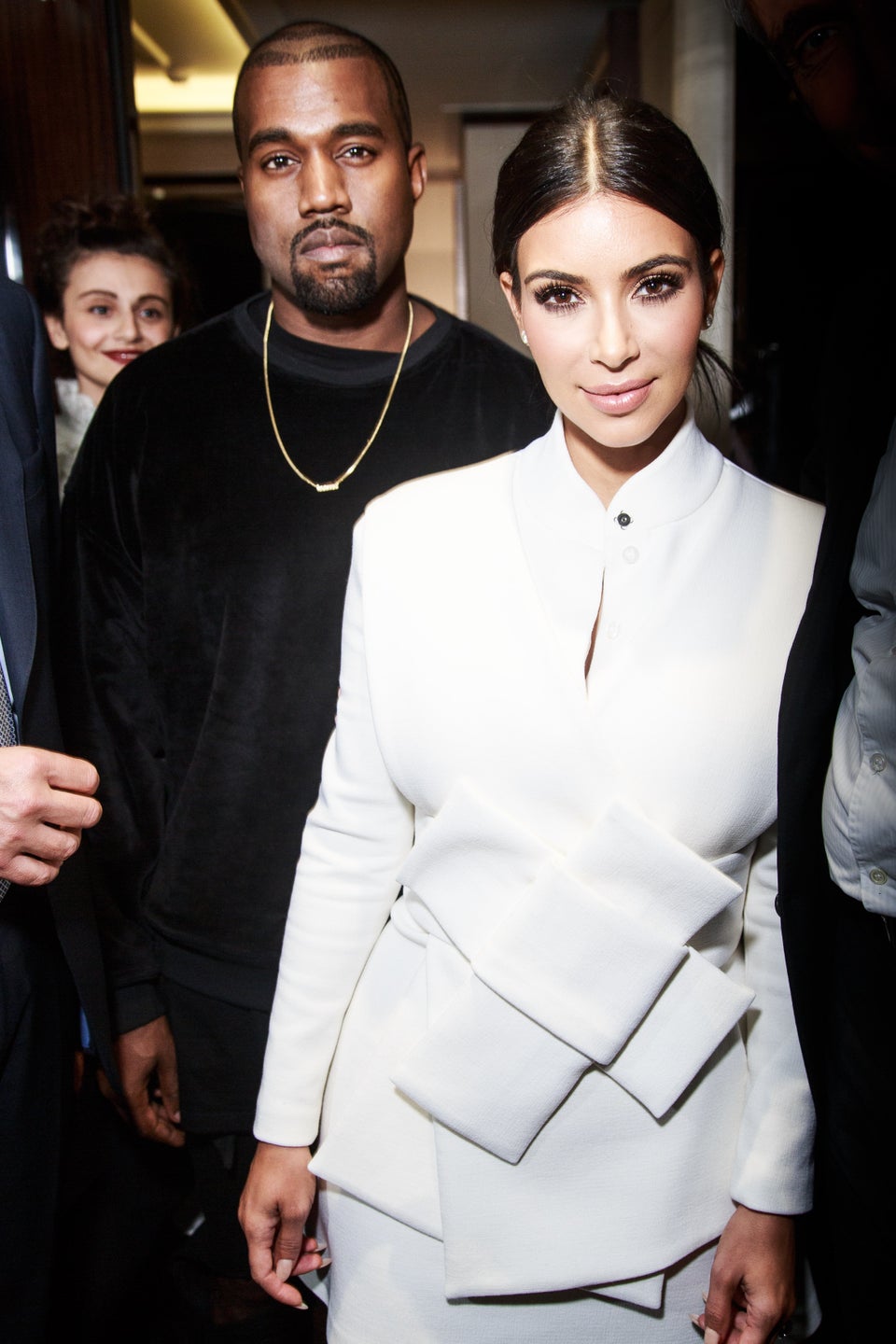 Victor Boyko via Getty Images
When She Couldn't Contain Her Fabulousness In This Massive Coat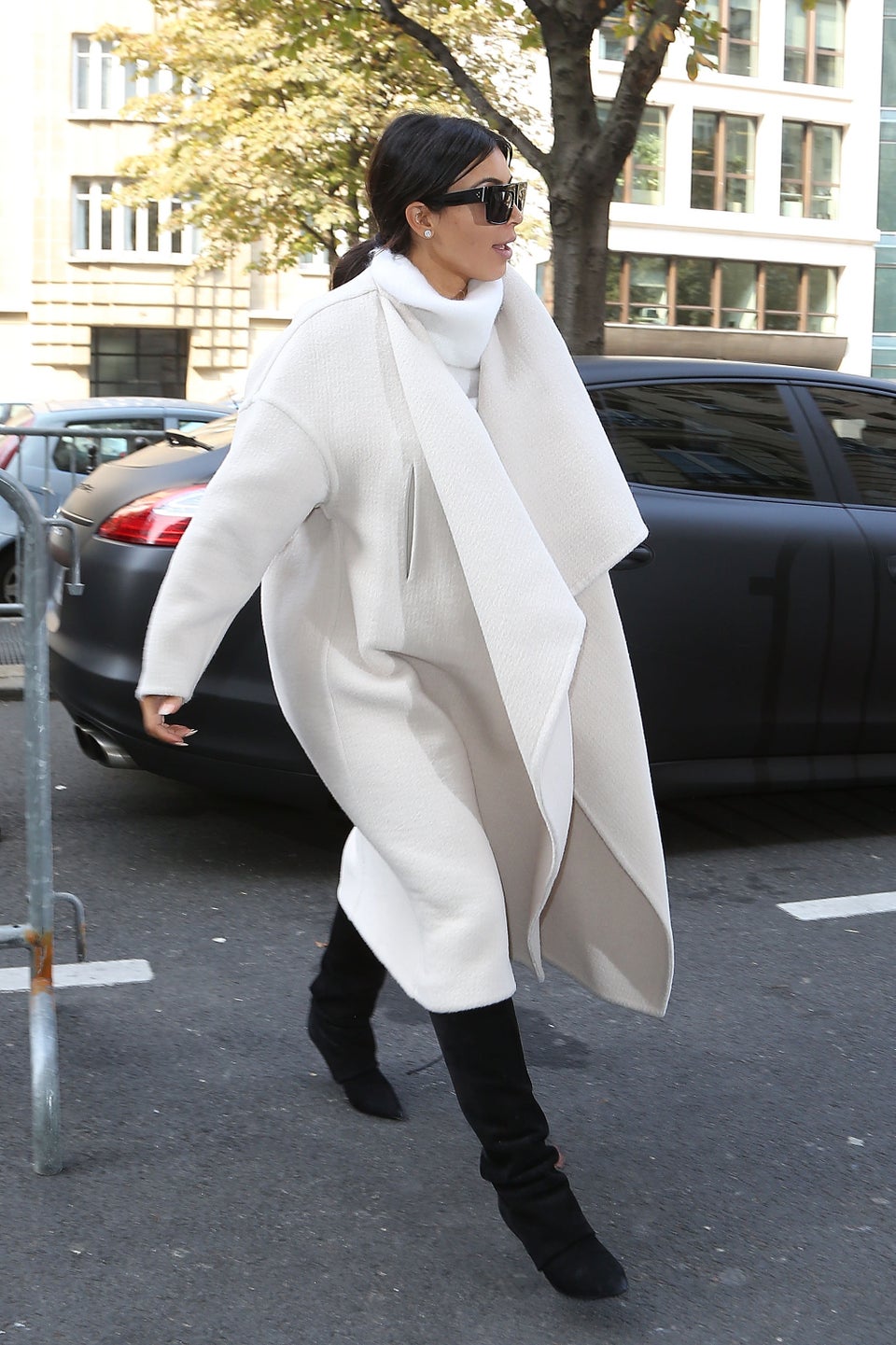 Marc Piasecki via Getty Images
When She And Kanye Killed It At The Met Gala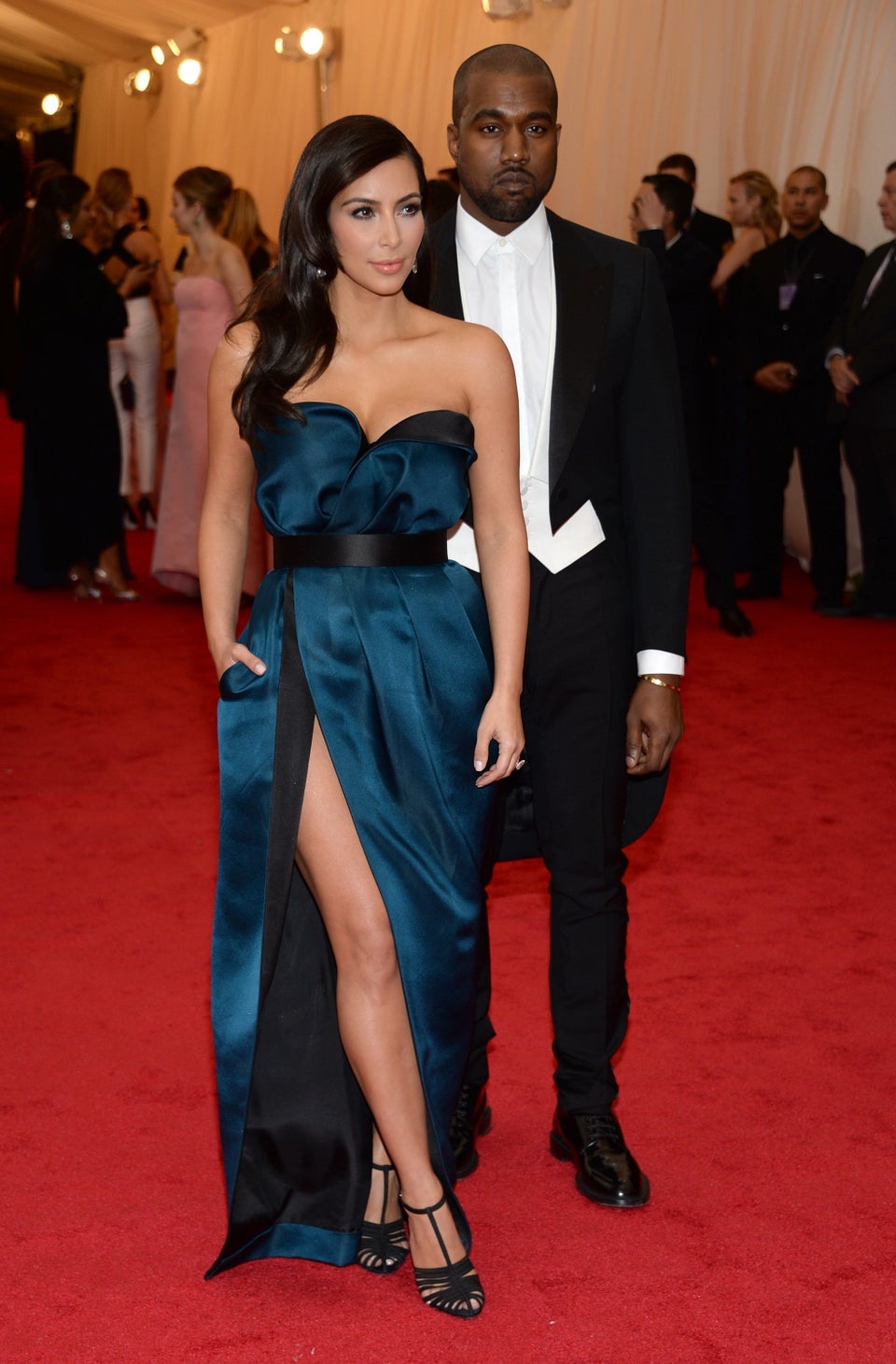 Evan Agostini/Invision/AP
When She Looked Like A Fabergé Egg At Her Bachelorette Party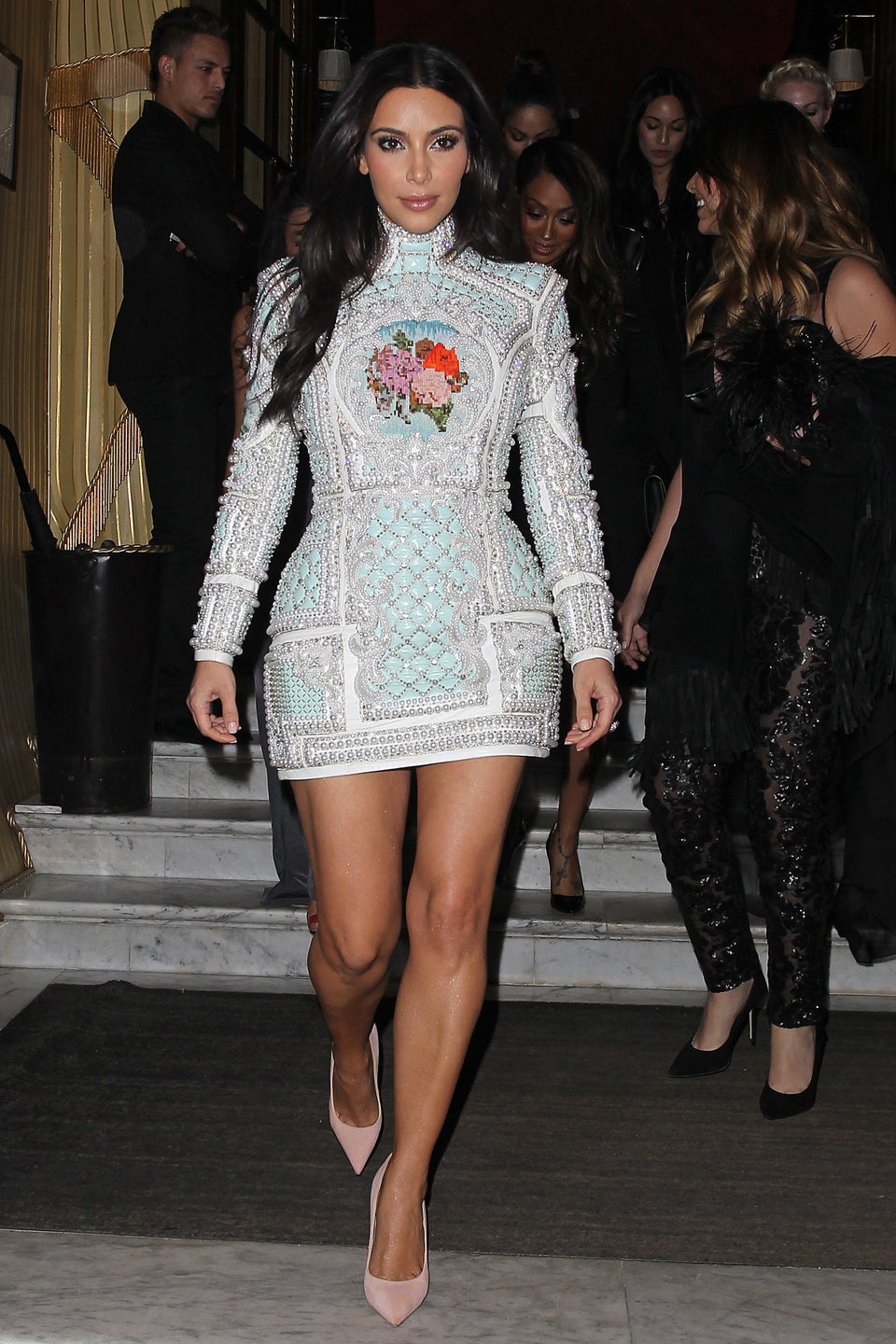 Neil P. Mockford via Getty Images
When She Bundled Up In The Warmed Coat Ever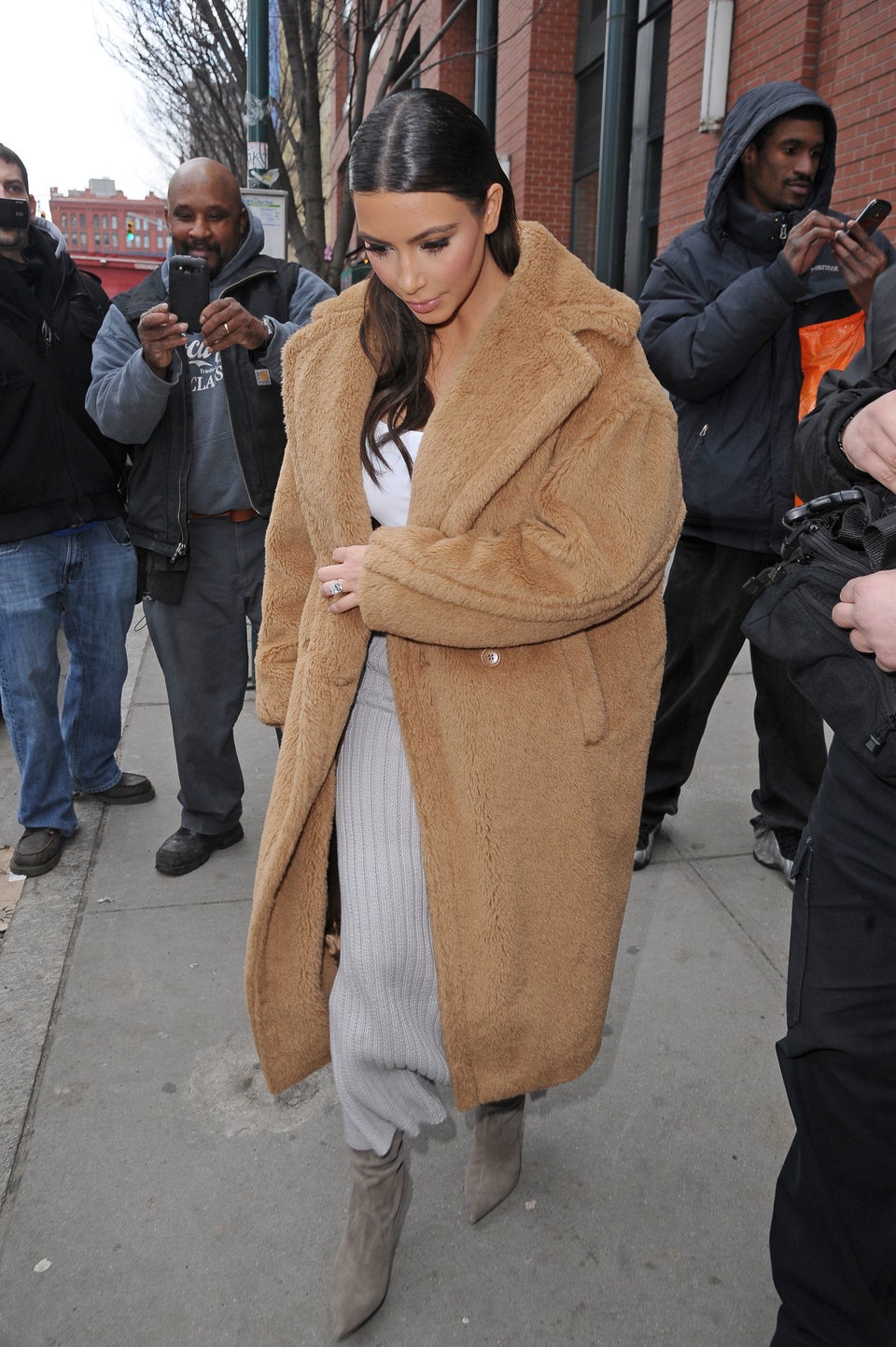 NCP/Star Max via Getty Images
When She Wore This Ridiculous Dress In Vienna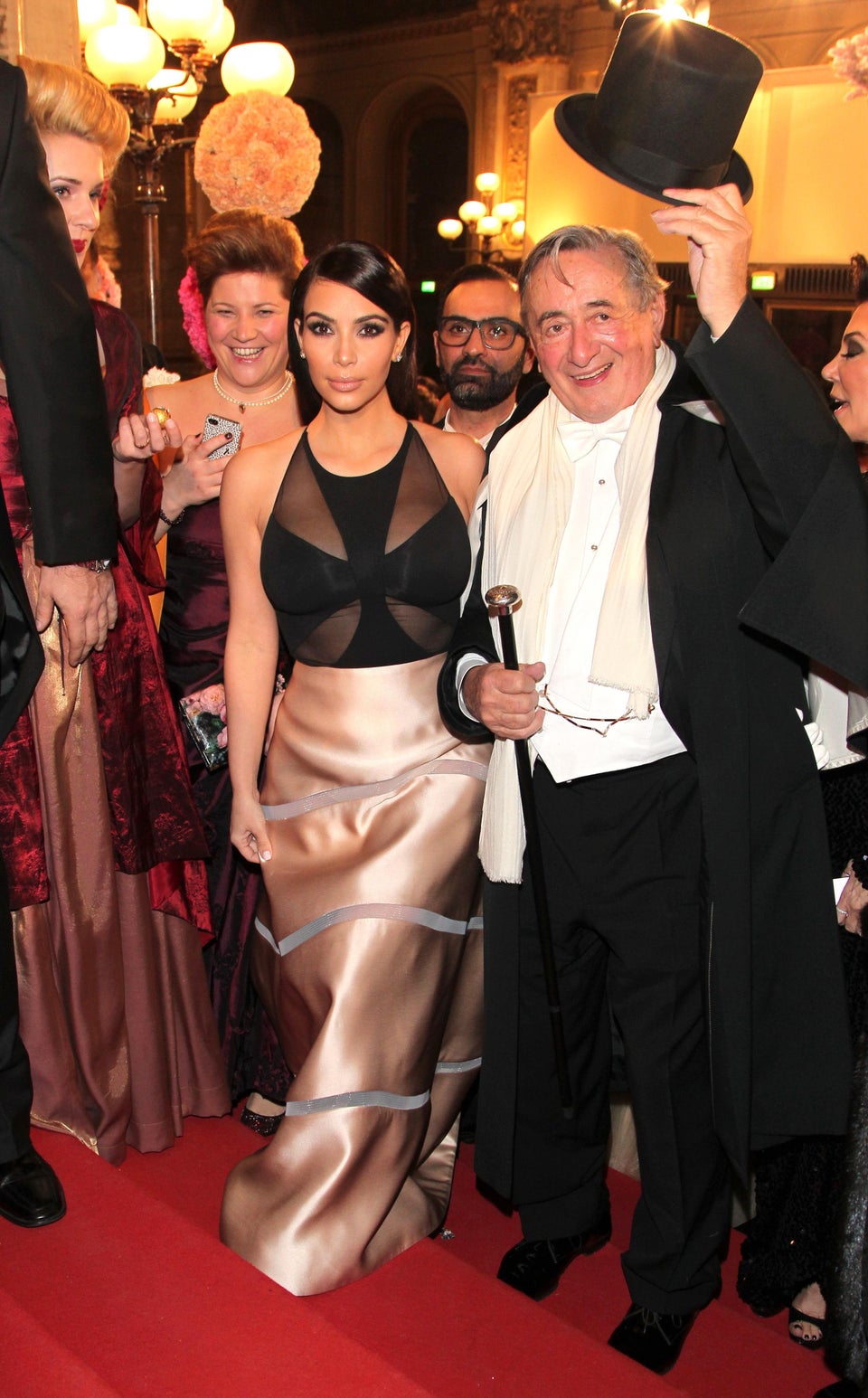 Gisela Schober via Getty Images
When She Looked Like A Debutante In Red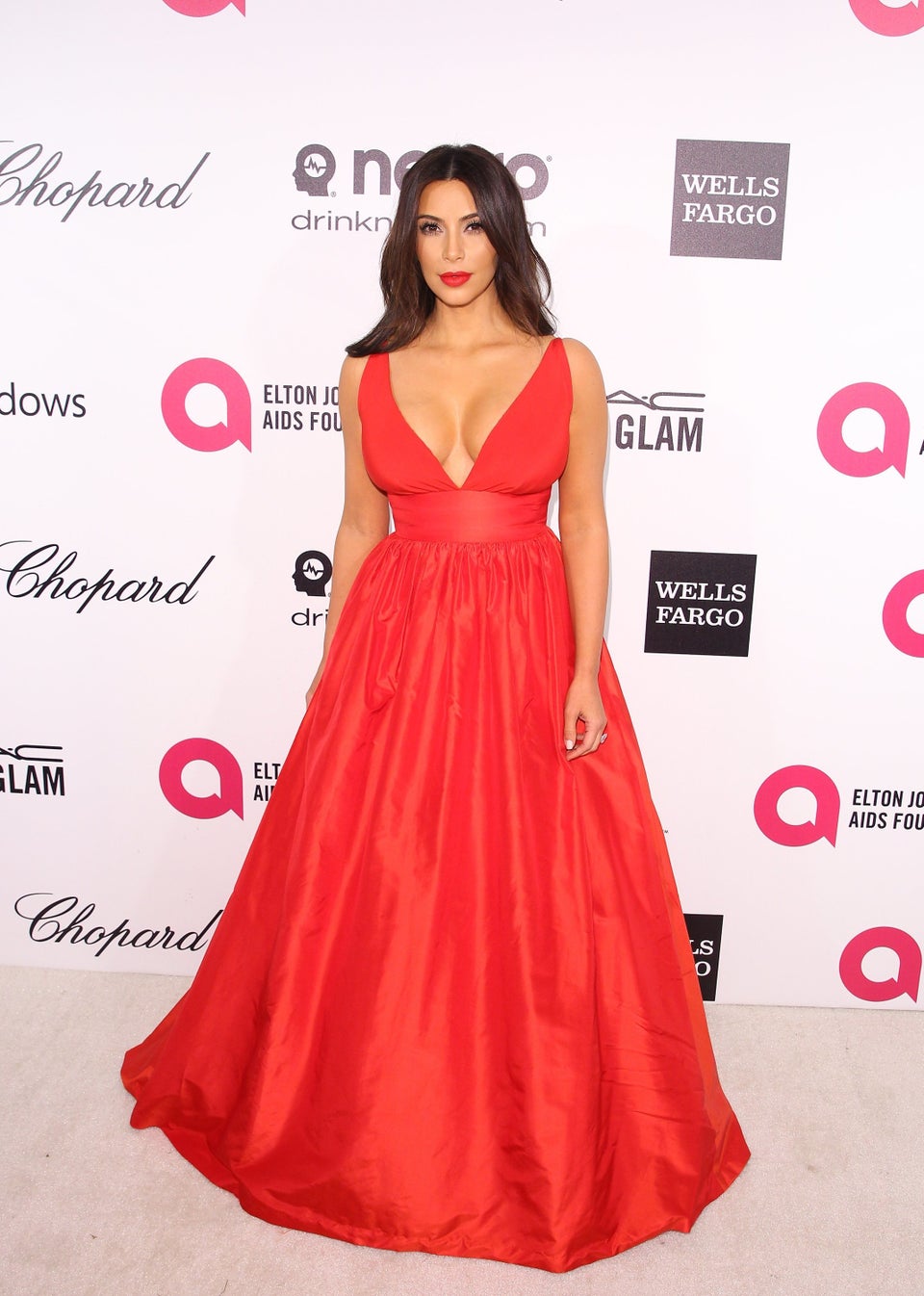 JB Lacroix via Getty Images