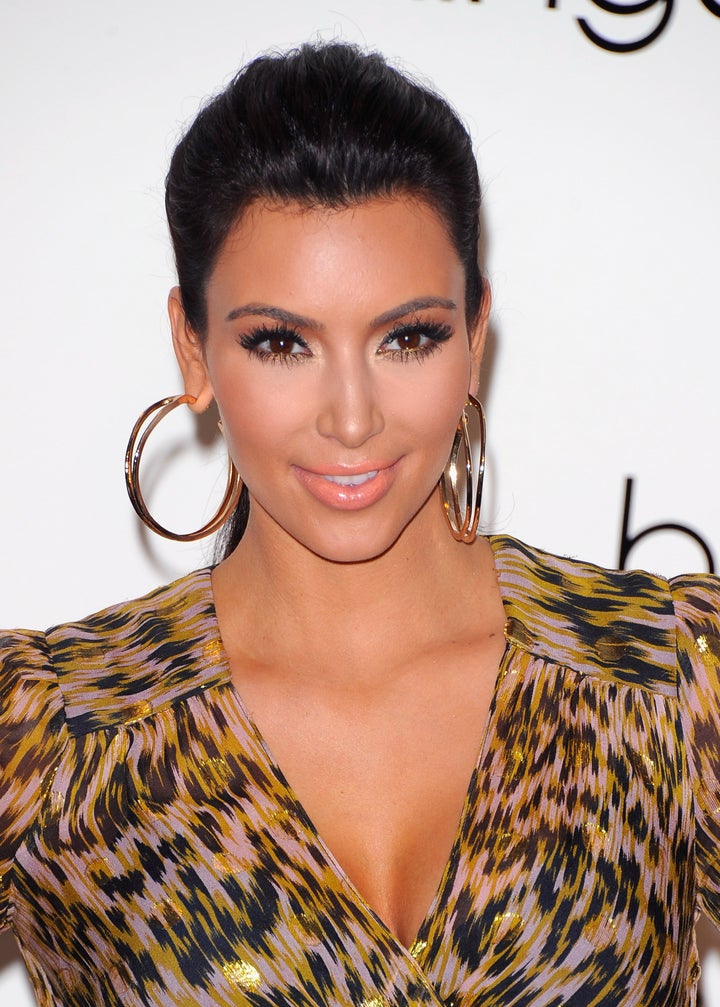 Kim Kardashian is in Dubai this week launching a perfume at a local Sephora and the first international opening of Millions of Milkshakes. While there, she dropped a few hints that not only was she in love with Dubai (check out her Twitter feed here) but she might just want to be coming back to the Emirate often as an hotelier.
During a press conference at Dubai's Atlantis Hotel, Kardashian told reporters, "I was telling my sisters, we've got to start up a hotel in Dubai and design all the different rooms and floors. I like to pay attention to what my fan base is really asking for, whether it's hair and make-up, clothing brands...everything I think will be successful here and I look forward to getting to know the people here," the Wall Street Journal reports.
Before even stepping foot in the country, Kardashian mentioned that she would look at real estate opportunities while there, and possibly pursue a nightclub or hotel venture, ArabianBusiness reports.
But as much as America is Kardashian krazy, would Dubai be game for a branded hotel? "It would be difficult for developers to justify this to shareholders as companies are now focusing on improved efficiency and reducing costs," an hotel consultant told the Journal.
Dubai has been a through its shares of economic ups and downs in recent years, yet with social unrest stirring across the Middle East, the country has been seen as a "safe haven" for tourists, which has benefited the hotel and retail industry in Dubai, according to a Dubai City Profile released in September.
Is the world even ready for a Kardashian hotel? We're imagining lots of pink, animal prints and diamonds, which could go over in flashy Dubai. Kim has professed her love for Dubai on Twitter (natch), but could the Emirate love her right back?