But Kim, discerning fashion maven that she is, told Jimmy:
"I think she has a few key pieces. But if anyone knows Kanye, they just know how into fashion he is and I think he's going to have things, like, specially made. So I don't think hand-me-downs are going to work. I think it has to be, like, just really fun stuff."
"Fun stuff" including chains and leather pants. "Leather baby pants," mused Jimmy. "Wow. Imagine crapping in something that expensive."
Oy. Perhaps they'd be willing to accept Blue Ivy's leather diapers as hand-me-downs? Surely if it's good enough for Blue, it's good enough for Baby Kimye...
Also, Kim told Jimmy it'd be totally cool if the baby gets its own fragrance. So brace yourselves for that.
What's Kim been wearing since she got pregnant?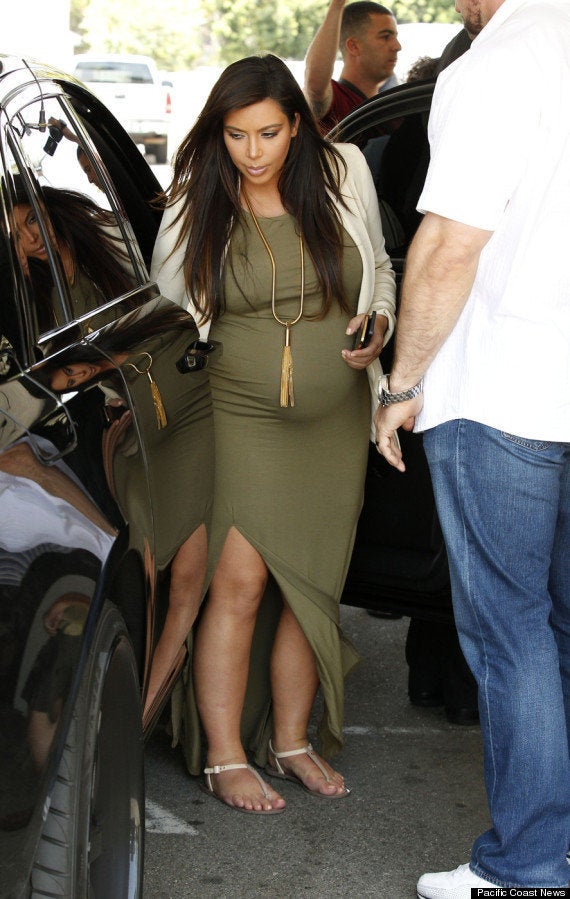 Kim Kardashian's Maternity Style