The 37-year-old muse and reality star stepped out in yet another Yeezy look on Wednesday while making the rounds at her family's famed boutique, Dash, in Los Angeles. There were cameras rolling, which means we'll likely see this outfit on "Keeping Up with the Kardashians" sometime soon.
For the outing, Kardashian wore a gray sweatshirt, spandex biker shorts and clear PVC mules, all from Yeezy. She added a gold necklace and a long, (possibly) leather trench to complete her look.
It's equal parts athletic and dramatic: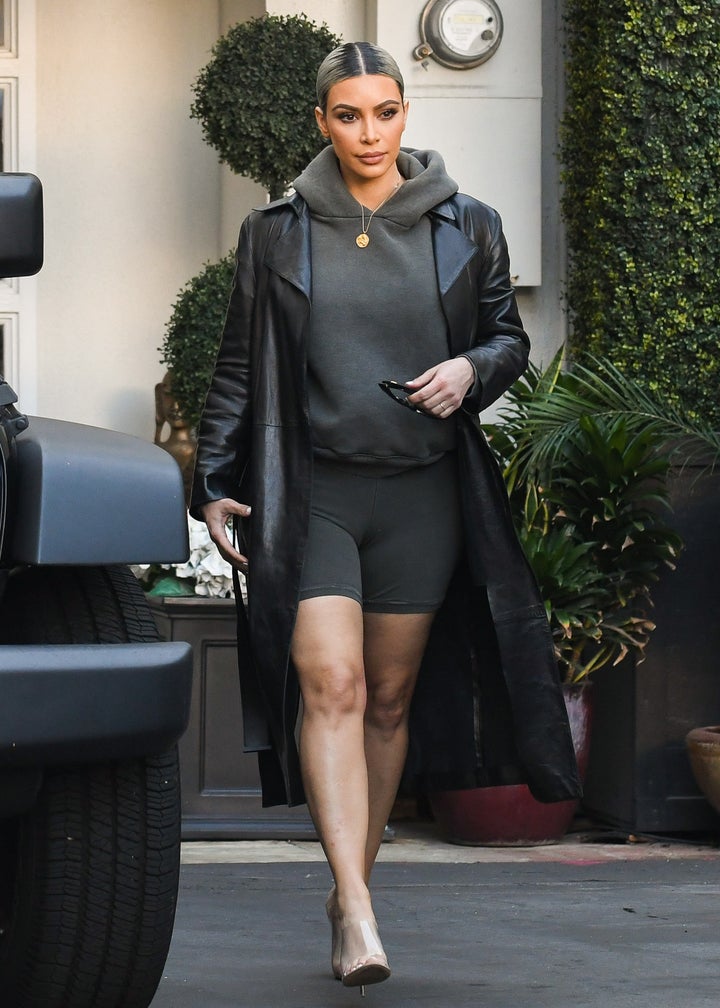 Kim's look is confusing, as it gives no inclination about the weather (similar to the Olsen twins' penchant for wearing heavy coats in the summer). The leather trench and sweatshirt are ready for cold weather, while the shorts and open-toed mules scream warmth.
However, it was 85 degrees with a low of 56 in LA on Wednesday, which means Kardashian's outfit was right on the money.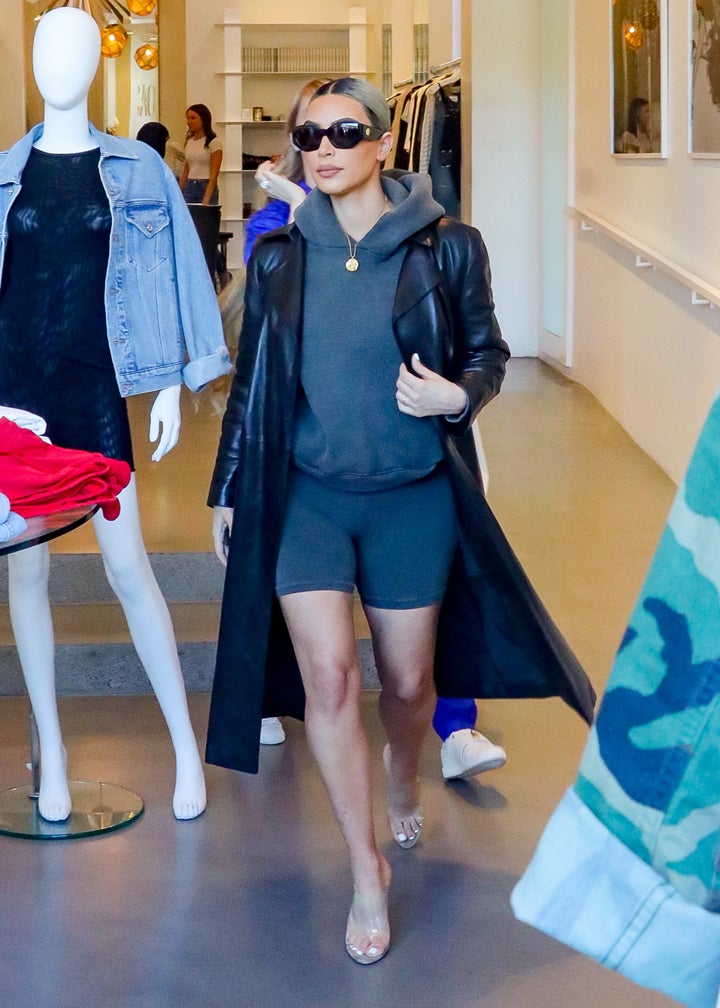 Kim later wore sunglasses on her outing, which are also likely West-approved. On a recent episode of "KUWTK," Kardashian said that her husband once emailed her about wearing the wrong style of sunglasses.
″[Kanye] sent me a whole email like, 'You cannot wear big glasses anymore. It's all about tiny little glasses,'" she revealed. "He sent me like, millions of '90s photos with tiny little glasses like this."
Check out more of Kardashian's previous Yeezy Season 6 looks below: