 The (reality TV show-based) pair took their "relationship" tropical over the weekend, heading down to Miami for some mysterious hang-time. Both West and Kardashian dolled up in all black, because, well, we used to live in Miami, and trust us: they had to be seriously overheating under that South Florida sun.
But as Kim tottered on her sky-high Louboutin leopard boots (animal print must be Kanye approved?), we couldn't help but scratch our heads over what exactly comprised her all-black ensemble. From the back, what looks like her bra was clearly visible, but while it could have been a wardrobe malfunction -- it wouldn't exactly be her first -- it could just as well have been an intentional part of her outfit.
So, save us, fashion SWAT team. This is, like... a vest over a sheer chemise? A tank top on top of a bra on top of a skirt? A torn tee over a sexy cocktail dress?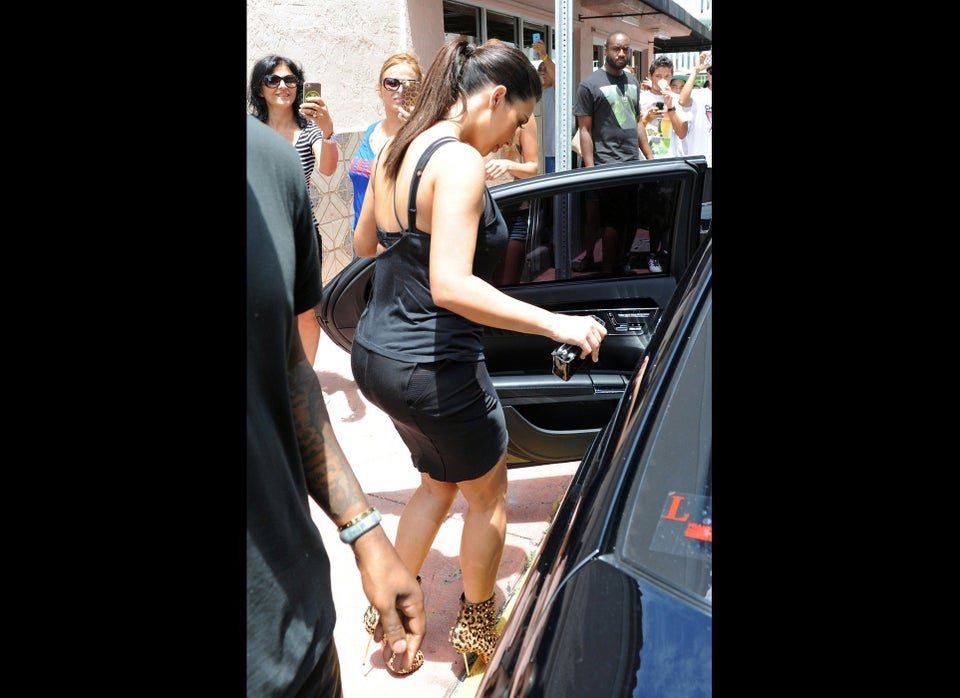 Kim Kardashian Wears... Whatever This Is