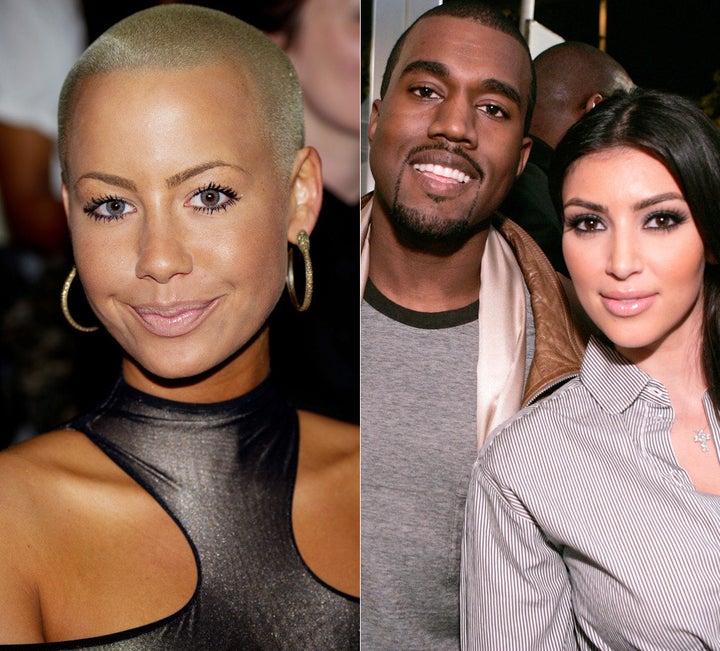 Since their 2010 breakup Kanye West's ex-girlfriend and model, Amber Rose, has been mum about the split, until now.
"Kim is one of the main reasons why me and Kanye are not together. She's a homewrecker," Rose revealed to the tabloid, adding that the reality star was also in a committed relationship with NFL running back Reggie Bush. "They were both cheating," she said. "They were both cheating on me and Reggie with each other."
Rose said she initially took notice of the celebrity affair following a string of phone calls and photos that was sent to West by the Hollywood socialite. "She was sending pictures, and I was like, 'Kim, just stop. Don't be that person.' I thought at least she'd be woman enough to respond to me. She never responded."
"It's very important that us women stick together and we don't f**k each other over like that."
Though the 28-year-old Philadelphia native has since moved on to her current boyfriend, rapper Wiz Khalifa, she credits Kardashian for their loving relationship. "I want to thank her, because if she was never a homewrecker, then I never would have met Wiz, and I wouldn't be as happy as I am now."
Following their split, West admitted to his admiration for Rose and how much he learned from their relationship during an August 2010 radio interview. "It was an amazing time and it came to an end," he told the station. "One of the greatest things that she showed me was just to be a nicer person because she was so disconnected from the concept of celebrity when I first met her."
"[Amber] be like, 'What?! You just talked to your fans so crazy right now. I'm not even talking to you right now. I grew from that. I think that was the greatest growth that I got from that experience."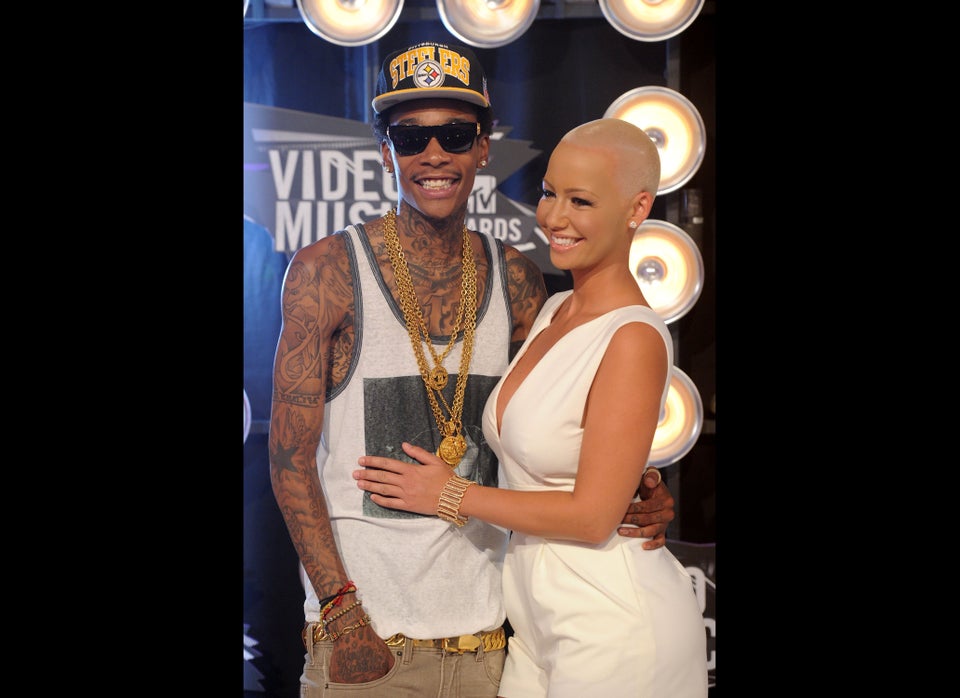 Amber Rose Vs. Kim Kardashian
Support HuffPost
Every Voice Matters
Popular in the Community