Kim Kardashian addressed Kanye West's ongoing spiritual journey ― and what that means for their family and her personal dress code ― during an appearance on "The Real" Tuesday. 
"He is my husband so I obviously want to honor him and what he's feeling and he's been going through this life change," the "Keeping Up with the Kardashians" star said during the roundtable chat, saying that his new journey mostly affects how he deals with their children.
"The kids are getting older and he's very conscious about what we have in the house. We got rid of TV in the kids' rooms and removed makeup from North's room," she said.
The KKW Beauty founder said that West has become "more strict" with their four children and focused on controlling the imagery they see in their household. It's also led to some open conversations about Kardashian's image. 
"I'm always going to be me. We were having this conversation of just, what is too much? And I am a mother of four and I am going to be 40 next year. When is it time to stop?" Kardashian said. "We had that discussion and that fight, and at the end of the day, that's what marriage is. I take a little bit of him and I respect what he's saying and I totally compromise." 
The fight Kardashian is referring to was televised on a recent episode of "KUWTK," though it occurred back in May before the couple was set to appear at the famed Met Gala. The rapper had a problem with his wife's Thierry Mugler corset because it was "too sexy." 
"Like the corset, underwear, all that vibe, I just feel like I just went through this transition of being rapper, and lookin' at all these girls," West, who recently converted to Christianity, said. "I didn't realize that that was affecting my soul and my spirit as someone that's married and loved, and the father of now, what — about to be four kids?" 
He added that a "corset is like a form of underwear. It's hot. It's like, it's hot for who, though?" and said that it affected him "when pictures are too sexy." 
The comments didn't sit well with Kardashian, who fired back at West in front of her team. 
"You built me up to be this sexy person and confidence and all this stuff," she said. "And just because you're on a journey and you're on a transformation doesn't mean that I'm in the same spot with you."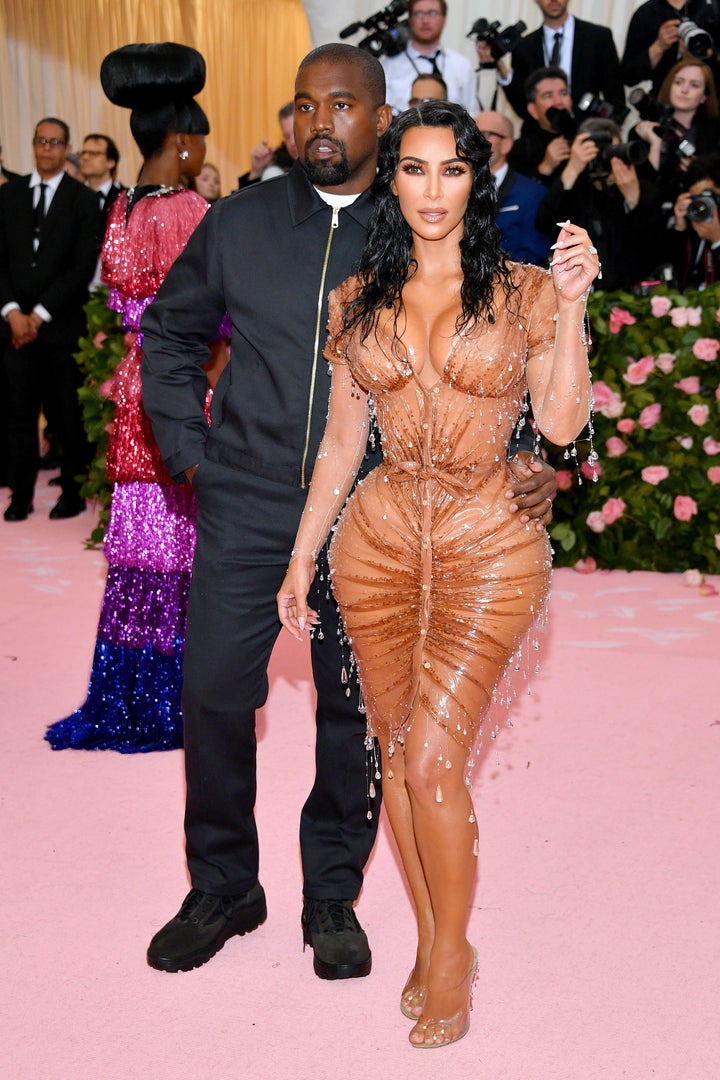 After the blowup episode, Kardashian spoke with E! News about West's new ban on makeup for their eldest child, North. 
"North is trying to get in on the makeup, but she's being blocked heavily because her dad has stopped all makeup for her until she is a teenager," Kardashian told the outlet. "It's a big discussion, a big fight in the household right now, but it is what's best."
Calling all HuffPost superfans!
Sign up for membership to become a founding member and help shape HuffPost's next chapter