But it wasn't till the second to last day of Fashion Week that the real star power arrived: Kim Kardashian and Kanye West. The pair surprised everyone at Wednesday evening's Marchesa show, watching the runway intently from front row seats beside Tyra Banks.
We were pretty psyched to see them there, namely because Kim was wearing an explosive feather confection while Yeezy was bravely rocking the double denim (were these two even dressing for the same event?) Then, within the hour, the pair did a costume change and showed up at the Louise Goldin show, with Kim sporting a cute varsity jacket. (Goldin, if you recall, is the British designer who helped Kanye launch his own womenswear line last year.)
Kim seemed to enjoy herself, tweeting, "Marchesa show was beyond beautiful!!!!" Kanye was silent on Twitter but was no doubt singing Marchesa and Louise Goldin's praises in ALL CAPS in his head.
See the fashion-loving pair below and get used to it: we bet we'll be seeing a lot more KimYe as the London, Milan and Paris shows kick off.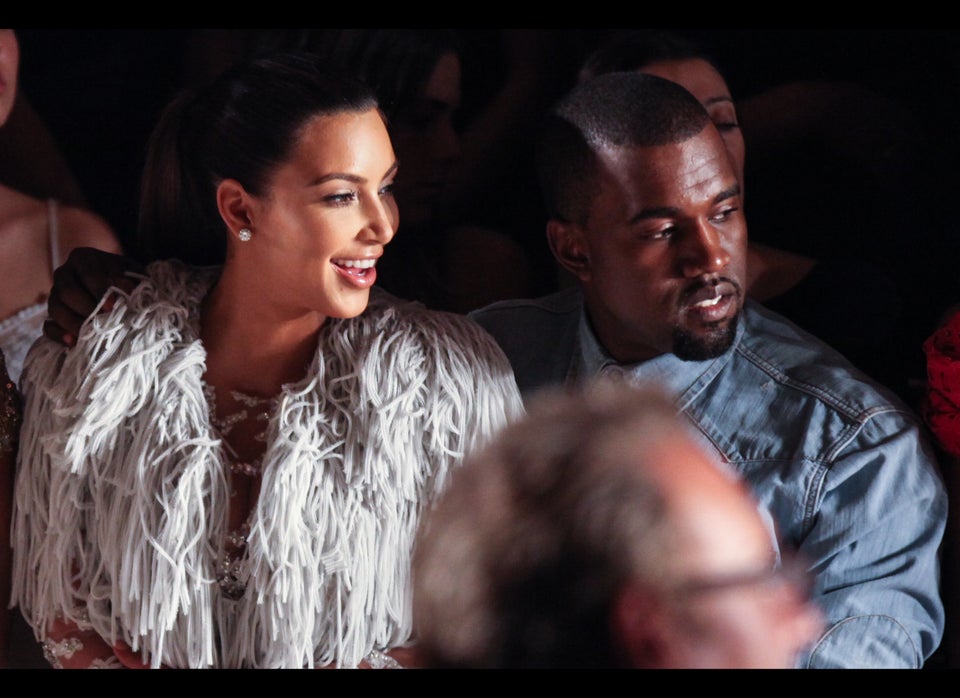 Kim Kardashian & Kanye West Hit Fashion Week