Kris Jenner says Kim Kardashian and Kanye West's wedding won't be anything like her daughter's extravagant nuptials with Kris Humphries, if the two ever decide to get married at all.
While promoting her upcoming talk show, "Kris," Jenner opened up about her growing family to The Hollywood Reporter. Kardashian is eight months pregnant with her and West's first child and Jenner's third grandchild. The new family plans to live at the famous momager's mansion with the rest of the reality clan (although Kardashian says "We have a hotel that she doesn't know about yet").
With a baby girl on the way and a home base locked down, will a Kardashian-West wedding follow close behind? There are no concrete plans yet, says Jenner, but if they do take a trip down the aisle it'll be a simple affair.
"This time it will be private and smaller, if she does get married again -- not 500 people," she told THR.
It would be the third marriage for Kardashian. She and Humphries, whose 2011 wedding was watched by 10.5 million viewers, split after just 72 days and their divorce was finalized earlier this month. She was also previously married to producer Damon Thomas, from 2000 to 2004.
RadarOnline.com reported last month that Kardashian and West want to marry shortly after their daughter is born. A source supposedly close to the E! star told Radar the couple has been talking about marriage for a while now. "So it's not like Kanye is going to propose and they'll get engaged — its been something they've been looking forward to for a while during the divorce."
"I do think I would get married again," she told Ryan Seacrest for an E! special. "That's what I've always wanted. And just because you think you find it and you realize that's not it, I think I was brave enough to realize that quickly and not waste time... I found what I really wanted. So I think I definitely do want that."
Their relationship even braved affair allegations made Wednesday by Canadian model Leyla Ghobadi. Ghobadi says West has been cheating on Kardashian with her since last July. Kimye's camp dismissed the claim as "a blatant attempt by a misguided individual who is clearly seeking publicity."
Before You Go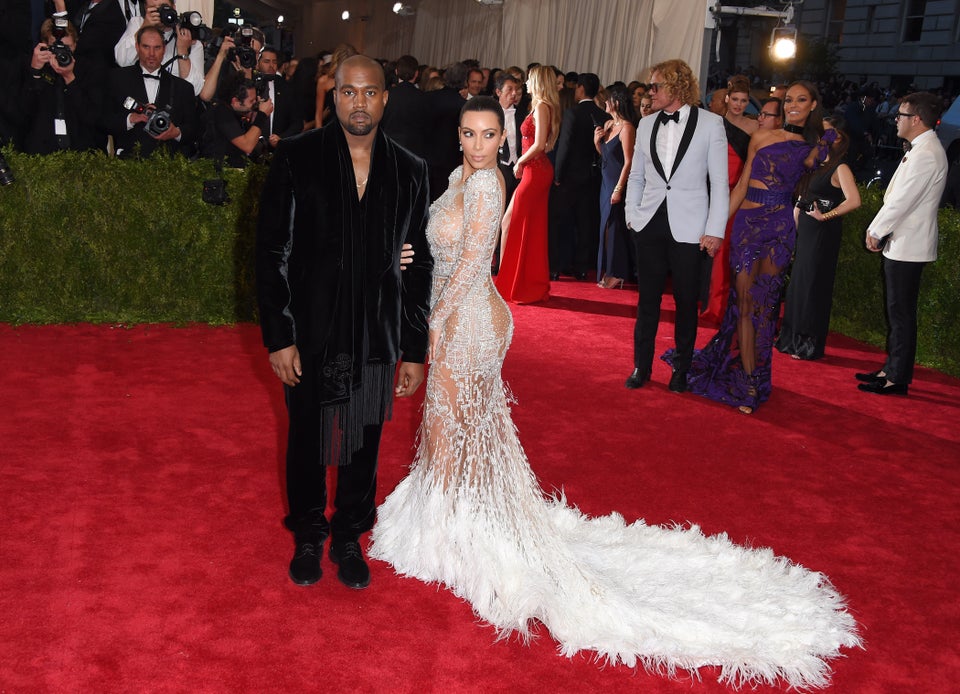 Kim Kardashian and Kanye West
Popular in the Community