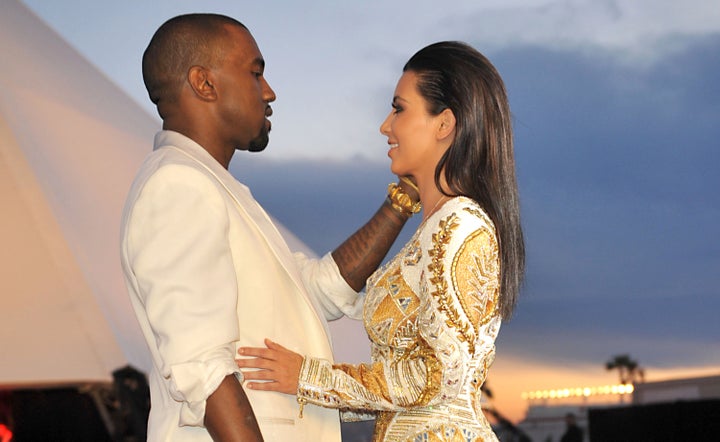 It was in early April that Kanye West revealed that he "fell in love with Kim" on his track "Way Too Cold," subsequently enjoying an all-night date with Kardashian. But the pair remained coy; during an appearance on the "Today" show shortly after, Kim would only say, "Kanye and I have been friends for years. You never know what the future holds or where my life will take me."
It wasn't until the couple's first PDA, on April 23, that they put to rest any lingering doubts that they were actually dating. It was then that Kanye and Kim were seen holding hands at the opening of Scott Disick's new restaurant, RYU. And as of Wednesday, 72 days --the length of Kardashian's marriage to ex Kris Humphries -- have passed since that milestone, and the rapper and reality star have become anything but shy when it comes to showing affection for each other in public.
Here are some of the memorable moments from their courtship so far.