It's so hard to keep up with what paramours Kim Kardashian and Kanye West are up to, because the notoriously camera-shy couple sticks to themselves, dodging paparazzi and keeping their antics totally under wraps from the media spotlight.
We're totally kidding. In the couple's latest tasteful photo opportunity, they donned matching outfits -- white tops, black pants -- as they left West's Hollywood Hills mansion.
Kimye, as they're called, have donned similar outfits before, and Kim even wore some cheeky "KW" earrings, but this is the first time they've out and out matched. The coordinating, thankfully, was a little more interesting thanks to some strategic accessorizing. While Kim accentuated her peplum top and pants (a look she's worn before) with spiked Louboutins and a black Birkin, Kanye opted for blue sneakers.
Scroll down for more pics.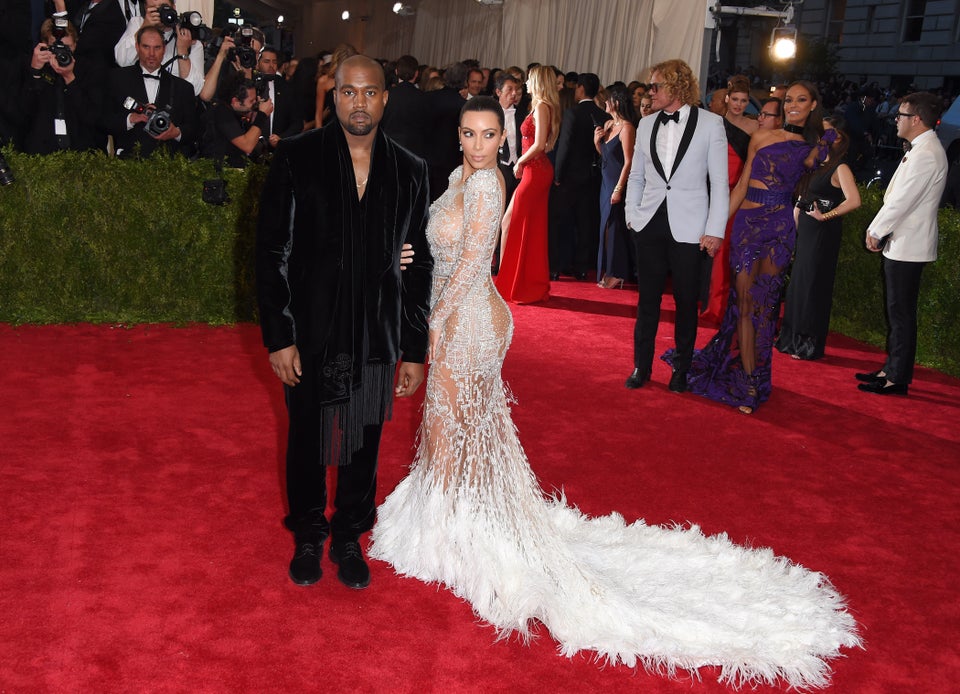 Kim Kardashian and Kanye West
Popular in the Community