In Kardashian West's latest move toward world domination, the reality star is launching her collection of pint-sized threads, Kardashian Kids, at Nordstrom on Monday, April 13. This will be the first time the brand is offering styles for little boys, and expanding beyond offering the line only at Babies R Us. The partnership with Nordstrom will attract a wider customer base who are luxury-minded, however the items' price points will remain between $25 to $35.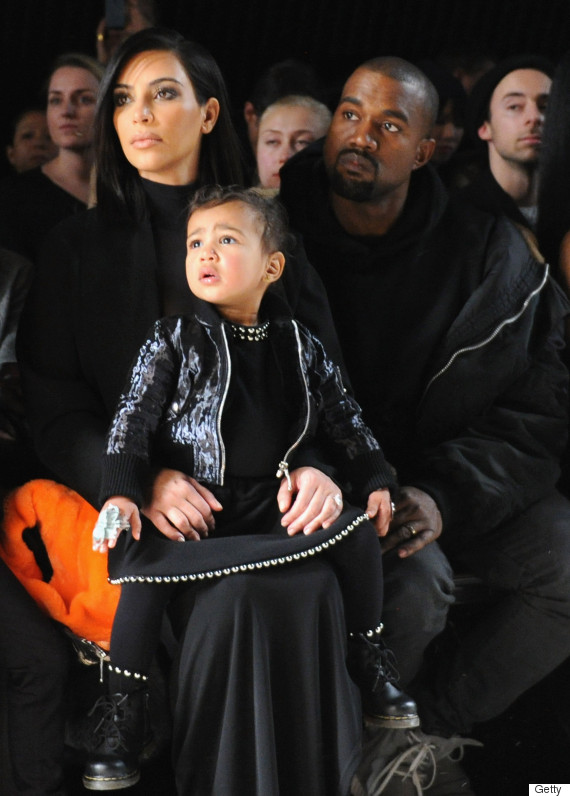 The Huffington Post chatted with Kardashian West about this new fashion venture, the prized fashion possessions she's passing down to her daughter, North's impeccable personal style and so much more. Check it out below!
The Nordstrom launch is exciting! How does Kardashian Kids stand apart from the rest of the children's clothing collections on the market?
I'm really excited that we're launching at Nordstrom's also, because that's one of the websites I look on. I'm a big online shopper so I go on their website all the time to get little things that I need here and there. I think for us it was really important, and as I became a mom I realized how important it is, to have an affordable kids line that was still really stylish. I love dressing my daughter up. She loves to get dressed up. But I think it's also really practical. I love to mix and match -- so I'll put something that someone maybe sent us with a Kardashian Kids leggings. And I love our new boys collection. There's lots of camo and denim -- it's so much fun!
So, now that North is getting older I'm sure she's developing more of an opinion on what she wants to wear. If so, is she gravitating toward a certain style of clothing?
Every single morning she wakes up and says "shoes!" It's like a bribing game -- I'll let her put on a pair of shoes if she lets me change her diaper.
How cute! Is it one pair of shoes in particular or does she just love shoes in general?
She definitely just loves shoes in general, but there was one pair that she grew out of and I had to hide. She wore them so much she put a hole in the bottom. And Charlotte Olympia has these kitty shoes that North loves because she loves animals. And Vans actually just sent us these doggies shoes with tons of dogs on them, so those are now her go-to shoes. She wakes up every morning saying "Doggie shoes! Doggie shoes!" She's also into sandals, but her favorite pair didn't match her purple pajamas and her purple backpack. She's in a purple mood.
Oh, so she does wear color? We thought her wardrobe was strictly neutrals.
Yeah, she does do a lot of neutrals. People don't think she wears color -- but at home she is wild!
How much influence does Kanye have in what North wears?
I love when he picks out her clothes. I know if I go downstairs to make breakfast and ask him to get her dressed that she'll come down looking super cute. But usually I pretty much pick out her outfits.
We know he designed her a mini version of a look from his Adidas collection, but has he made her anything beyond that -- anything super exclusive?
From that Adidas collection he designed her four or five options, but we just picked that one particular look out for her. She also loves to wear this velour track suit that he made her.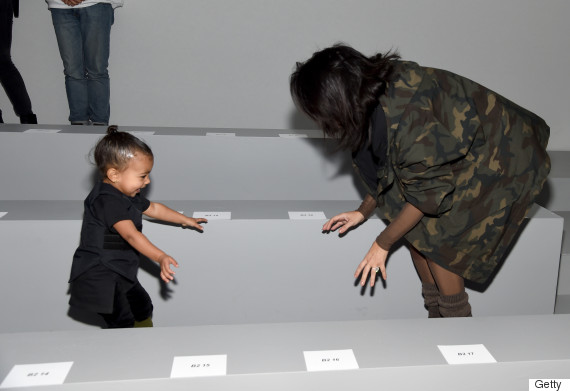 Are there any awesome items from your closet that you're saving for North?
Everything. I have a full archive. The dress that I wore on the cover of Vogue will be hers. All of my Met Gala dresses. I keep everything and put it in these clear plastic bags altogether with the shoes -- the whole look of what I wore.
Is there one prized piece from the archive?
I think my Givenchy wedding dress.
You've become a fashion industry darling. It's been amazing to see you transform into a certified style icon. What's the best piece of fashion advice you hope to impart on North?
I took a lot of direction from my husband when he introduced me more to the fashion world. And now I love taking risks. I love wearing things that maybe I couldn't quite understand at the time. I just love when someone has their own style -- even if it's something that I wouldn't wear. So I would just encourage North to be herself and wear what she thinks she looks good in. Just be yourself and take risks.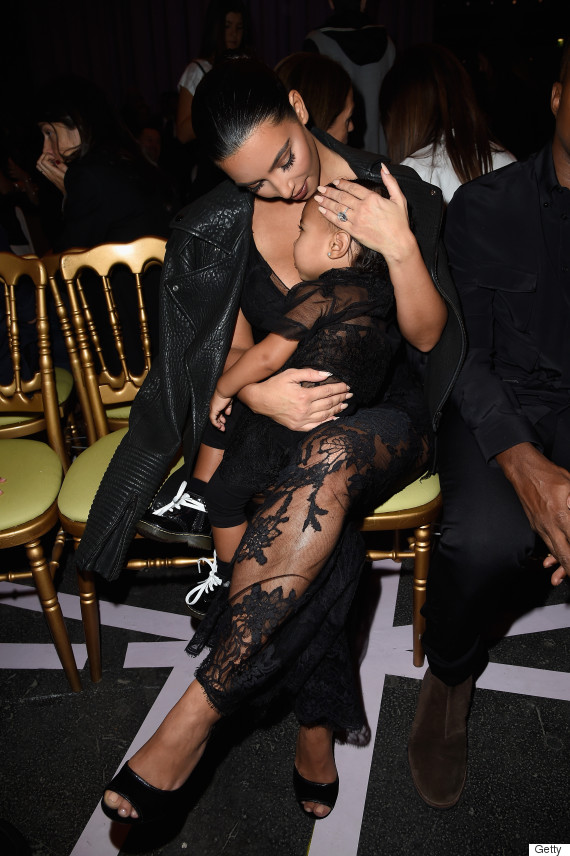 North was so adorable riding her "Frozen" suitcase through the airport! We just have to ask...does Kanye know all the lyrics to "Let It Go"?
He actually does not, but I sing it to her in the shower. We take showers together and I sing her other songs from "Frozen." But she is not even two and she can almost say the ABC's. She loves the ABC's so we sing that like five times a day.
Here's a look at the Kardashian Kids Spring 2015 collection. What do you think?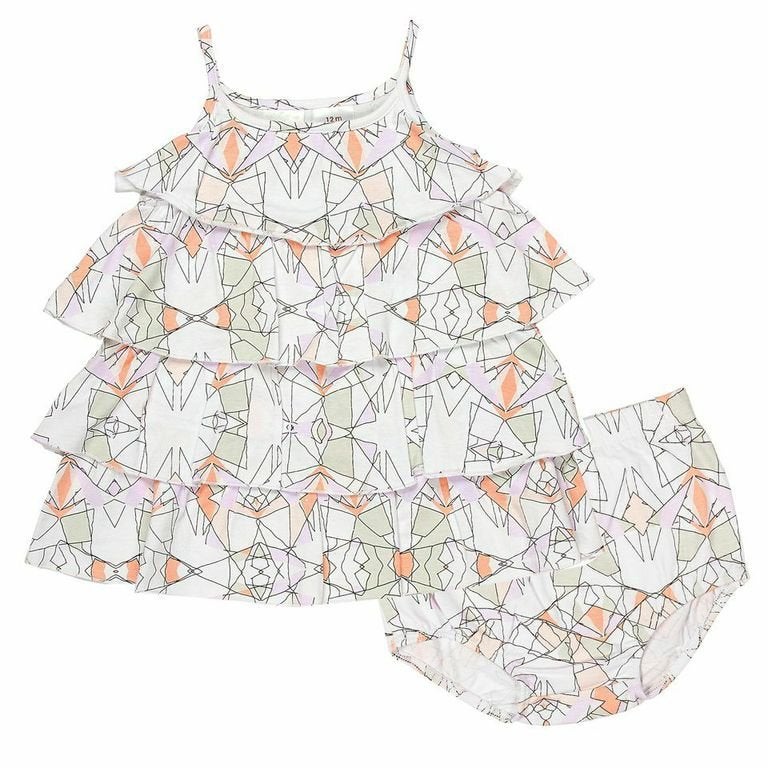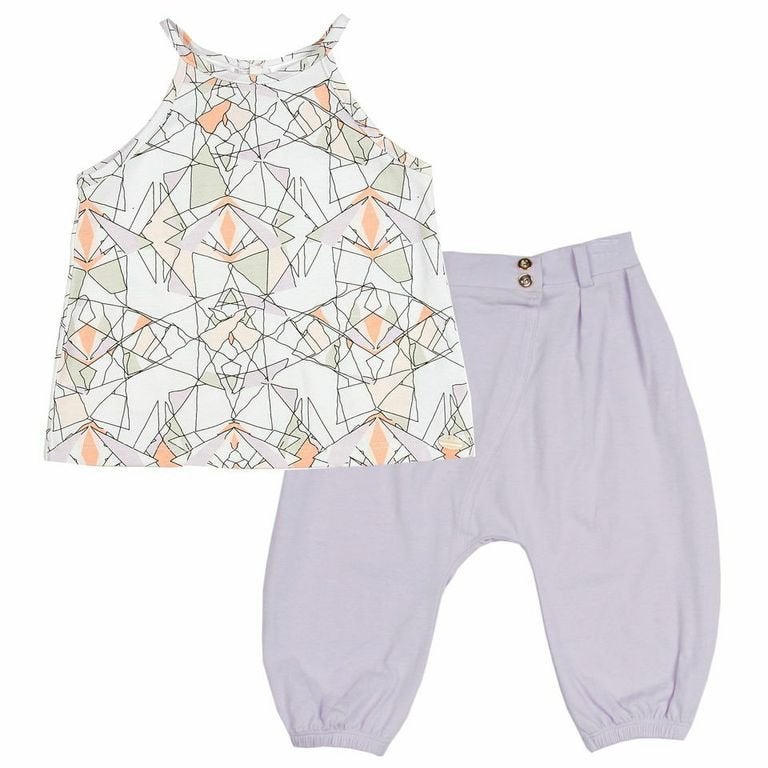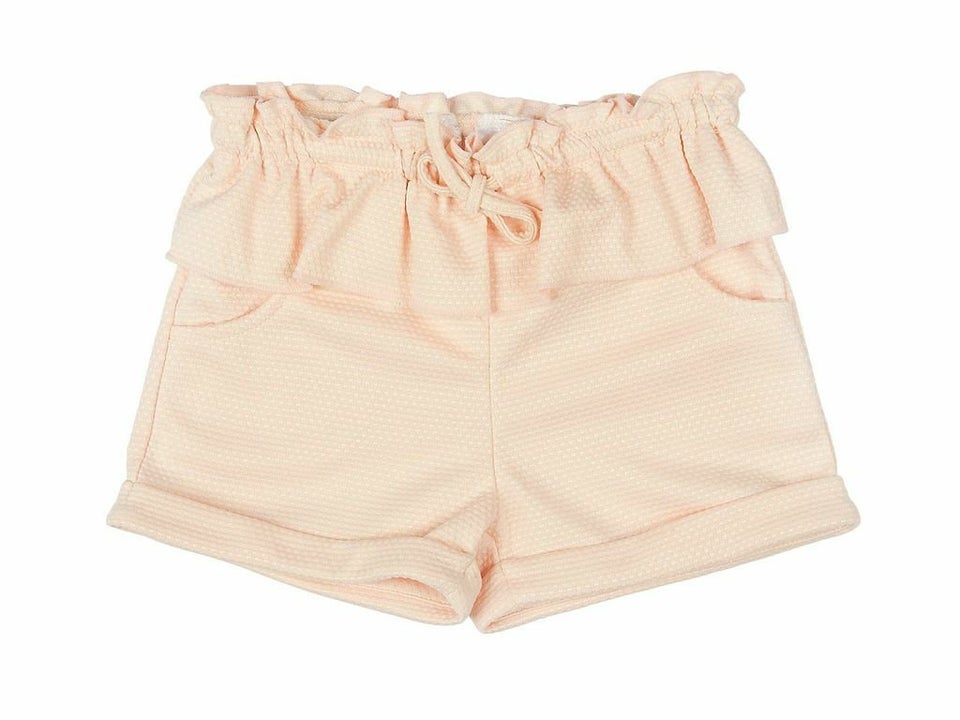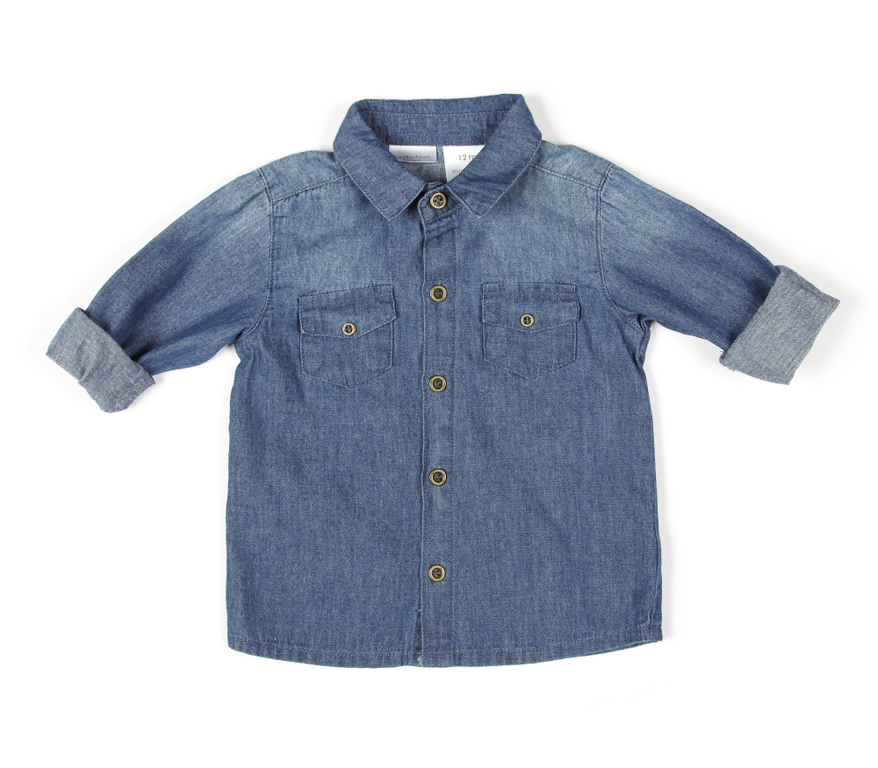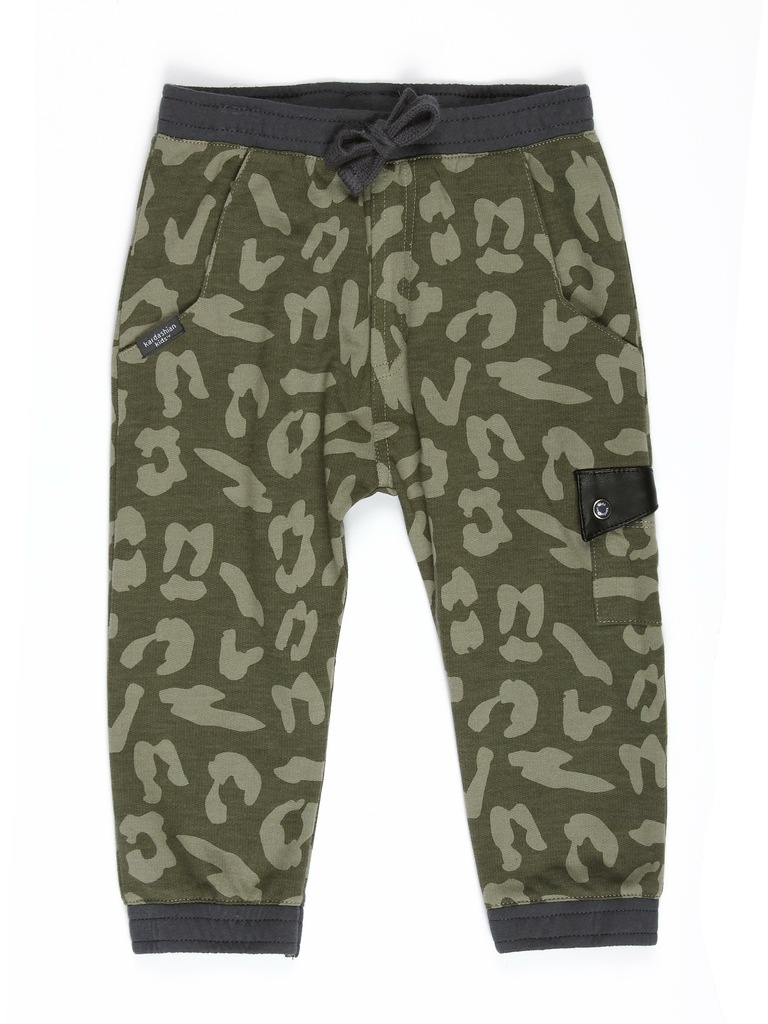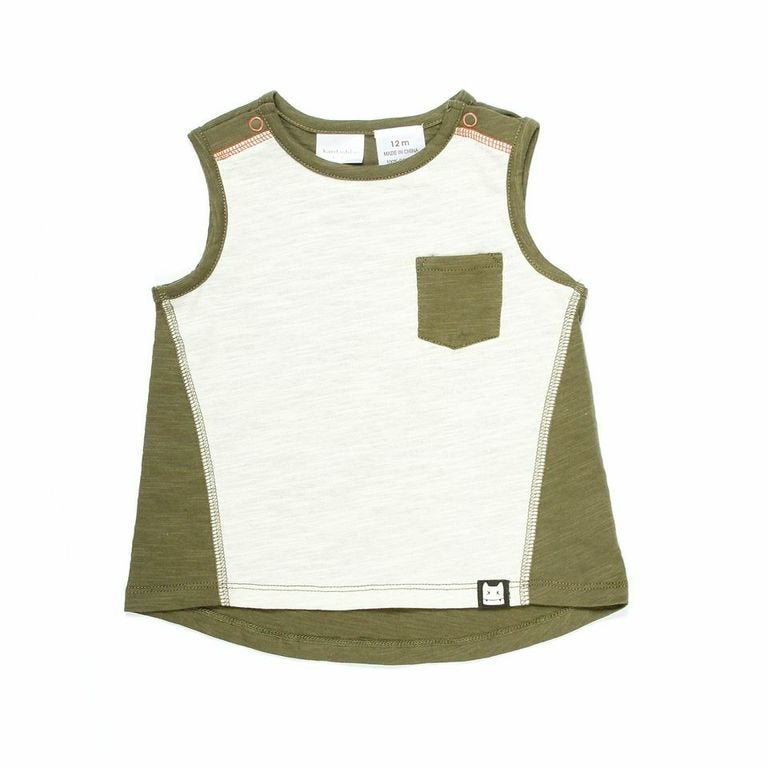 This interview has been edited and condensed for clarity.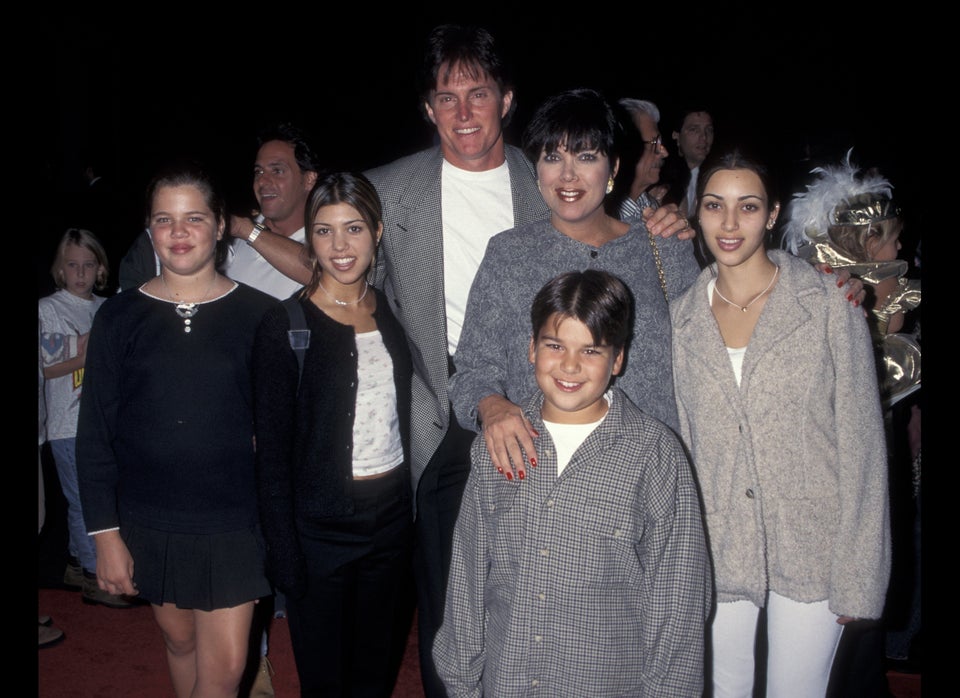 Kim Kardashian Style Evolution