According to Hollyscoop, Kardashian has no obligation to return the bling because the former couple's prenup states that she is entitled to keep the estimated $2-million-dollar rock.
But a source close to the situation told Radar Online, "Kris contends that the marriage was a total sham and that Kim only wed him for publicity so therefore she has no right to keep such an expensive gift."
Watch the video above for more on the ongoing feud. Then, click through the slides below for Kardashian and five other A-listers who have sported some seriously massive engagement rings.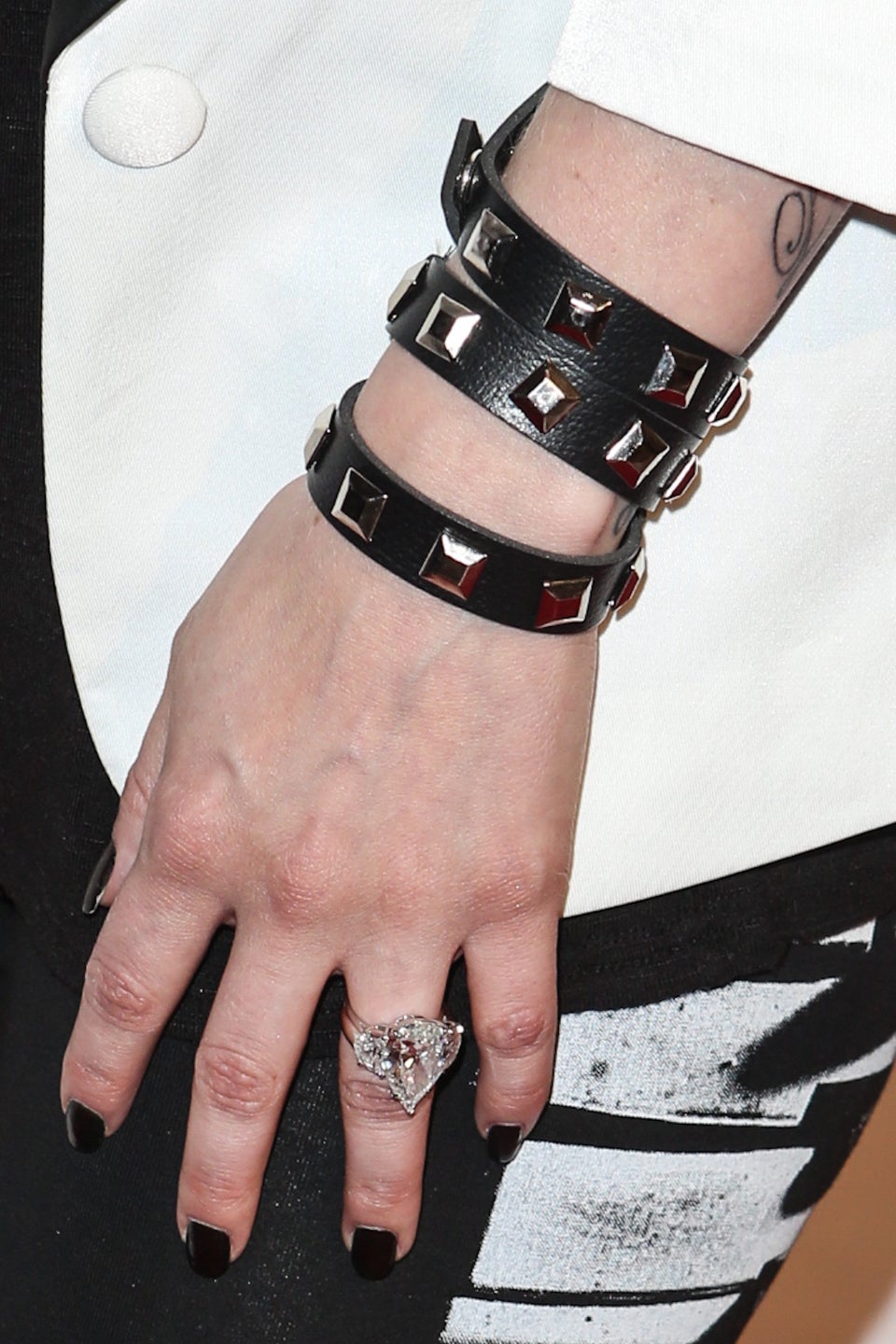 Celebrity Engagement Rings
Related