 If you're under the impression that Kris Humphries will no longer be a reality star now that he's getting divorced from Kim Kardashian, think again. The Nets' player has a lot of time on his hands with the NBA locked out, and, undoubtedly, a whole lot of secrets to tell about his 72 day marriage.
First and foremost, that means a book will be on the way -- if it isn't part of a hush hush money agreement when the two make the split official. Kris Jenner has a new book coming out on Tuesday -- the coincidence! -- and one can imagine lots of details about the wedding and the not-so-sweet honeymoon will be included. Humphries will have to tell his side of the story, if only because he doesn't want to get trashed by the onslaught of Kardashian-controlled media. Also, to make huge money.
Then, onto TV. How will he handle the divorce? A bit of drugging and drinking? There's a great place where irrelevant celebrities go to recover their health and/or careers: Celebrity Rehab. Dr. Drew, meet Kris Humphries.
Next will be the talk show circuit. Will he go on one of the early morning shows? Which will get him -- ABC, CBS, NBC? And then the afternoon shows. There's no more Oprah, but Dr. Phil could really give him the business. Of course, with Anderson Cooper now in the game, we have to believe that he'll grab that one. Only prestige for Kris Humphries.
Moving forward, we'll have to see Kris Humphries for himself, not just as the ex of Kim Kardashian. Athletes have long done well on "Dancing With The Stars," (see: Ward, Hines), and he's just the perfect candidate for that show. Then, hey, why not a turn on "The Bachelor"? America would love to see him fall in another authentic love.
Moving on, we could see him get his own E! show, if the network is down. Or, if their ties to the Kardashians prohibit them, imagine what VH1 would pay for that. And you thought Carmelo and LaLa's show was big? The show could follow him on the road with his team (once they start the season), and to play sympathetic, he'd definitely have to take the night off from some clubs and sit in his hotel, all sad-like.
Since he plays in New Jersey, how about becoming the newest cast member on "Jersey Shore"? He'd give The Situation a run for his money, that's for sure.
How about an ESPN special? They'd love to get in on that, too.
As you can see, the future is bright for Kris Humphries. Now that he's paid his dues with a marriage, he can really go after the new American dream: becoming a reality star.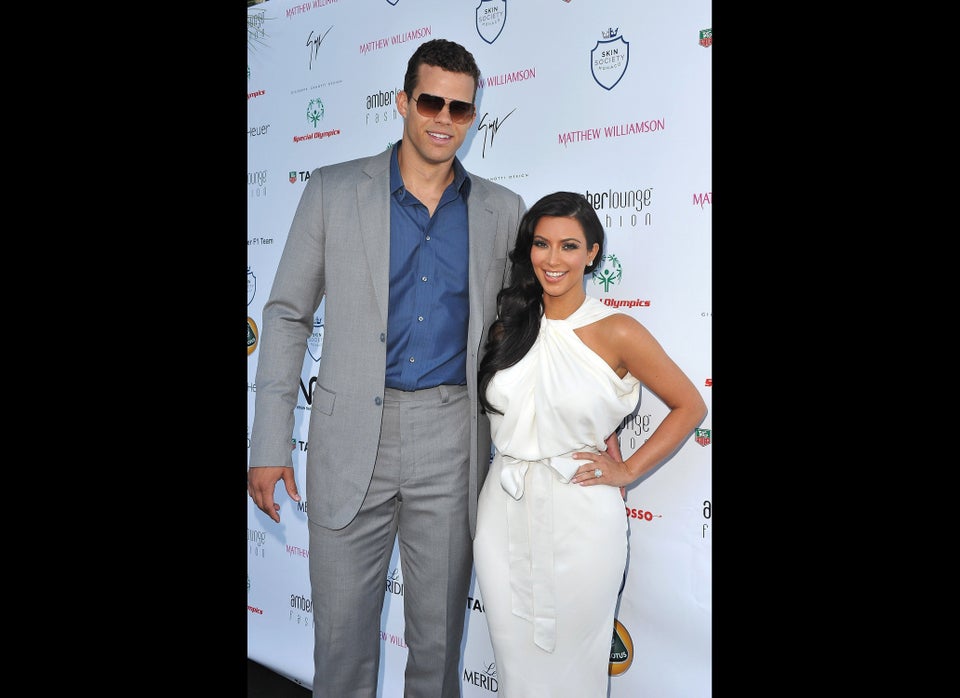 Kim Kardashian's exes
Popular in the Community