 We knew it wouldn't be long before the baby-mama drama made its first landing.
Unless Kardashian submits to Humphries' request that she admit their brief marriage was a fraud, then their divorce proceedings will still be ongoing upon the arrival of the Kimye progeny.
Seeing as Humphries' demand is not likely to be satisfied, the divorce lawyers will reportedly set a date for the trial on a romantic Feb. 15 — one day after Kardashian and West surely find some opulent way to ring in Valentine's Day. Because of Humphries' basketball schedule, the earliest date that a trial could come is June. That's around the same time that Kardashian, who is three months pregnant, is expected to give birth.
Amid the divorce proceedings, Humphries is also asking that Kardashian return the 20.5-carat, $2 million Lorraine Schwartz diamond engagement ring he gave her. Naturally, Kardashian is refusing.
Because the Kardashian camp is not giving in to Humphries' demands, the divorce cannot be finalized until the two appear in court.
"Stop the music for a second. Stop the music," he said while performing. "Can we make some noise for my baby mama right quick?" The crowd erupted in wild cheers, and the news spread across the Internet like wildfire shortly thereafter.
The 32-year-old reality star hosted a New Year's Eve celebriation at the Mirage in Las Vegas on Monday night, which, of course, the 35-year-old rapper attended, as did Kris Jenner, John Legend, Lance Bass, Brittny Gastineau and others.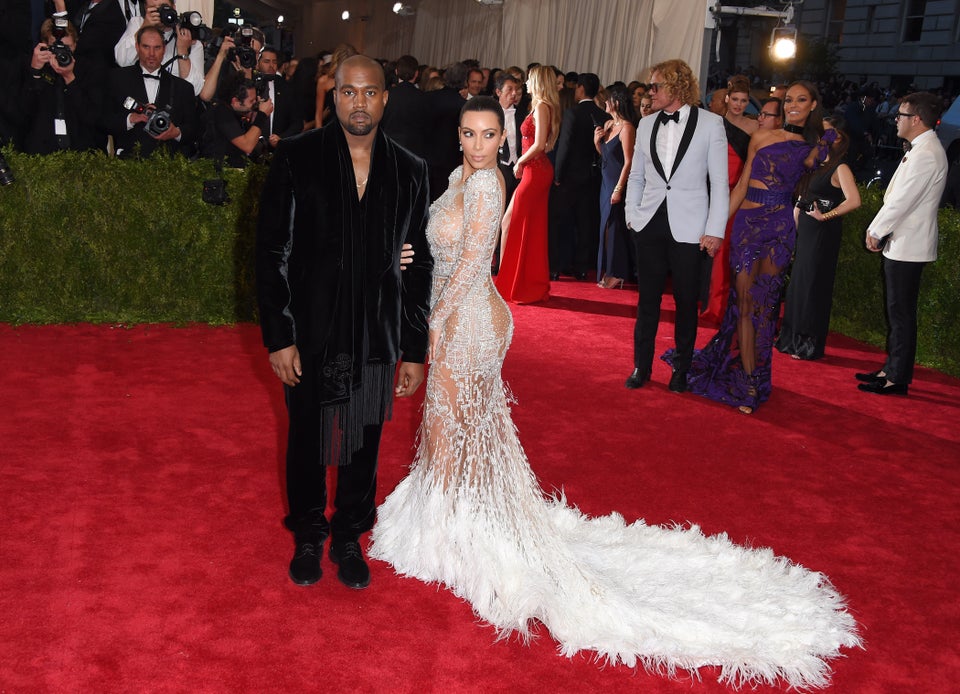 Kim Kardashian and Kanye West