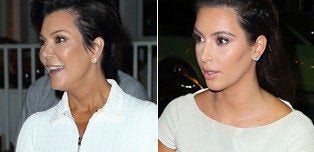 Is there any more quintessential Miami look than all white?
Kim, 31, and mom Kris Jenner decided to wear coordinating white outfits for the occasion. (Because really, why shouldn't you wear white to a steakhouse where you'll probably drip steak sauce into your lap?)
While Kris opted for an A-line white pleated dress, Kim went full-on '80s glam in a sexy white leather dress and two-tone Balenciaga boots, a look that's officially an improvement over her skort-suit.
It's not just Kim and Kanye who have been dressed in monochrome: the whole family seems to have taken on a black and white color palette, as Kourtney suited up in a black lace dress and little sis Kendall Jenner went for an all-black rocker chick look.
The family's dinner was in remembrance of Robert Kardashian, who passed away nine years ago from cancer. Kim and Kourtney are currently in Miami filming, you guessed it, "Kim and Kourtney Take Miami."
Check out Kim and Kris doing the twinsies thing below!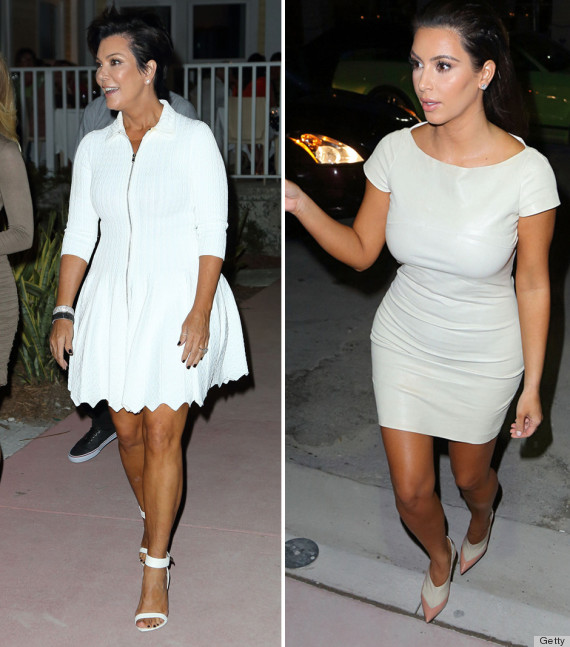 See how Kim developed her look over the years!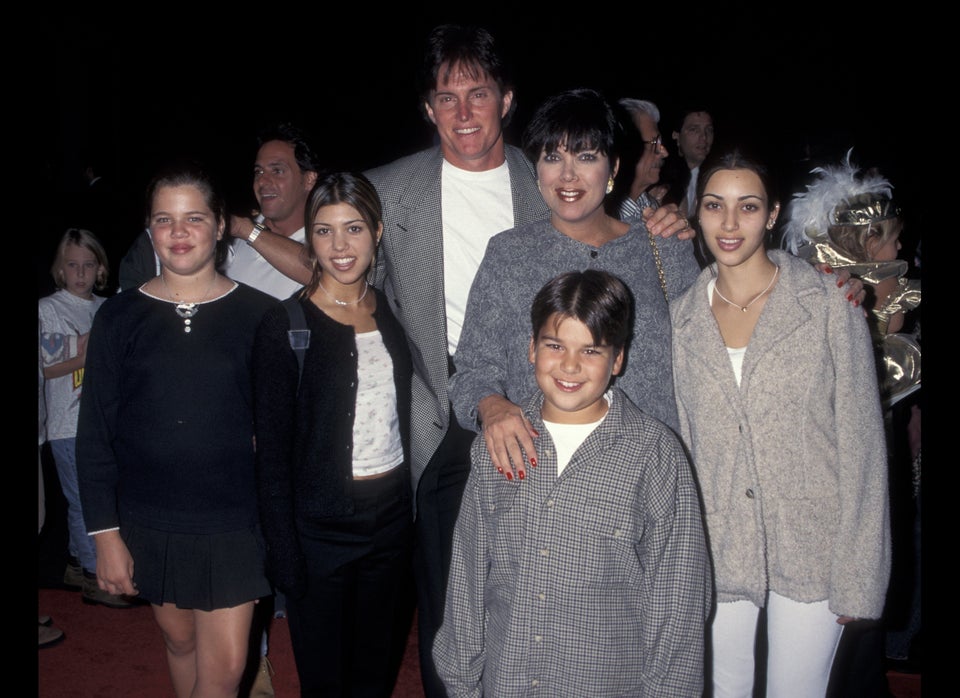 Kim Kardashian Style Evolution