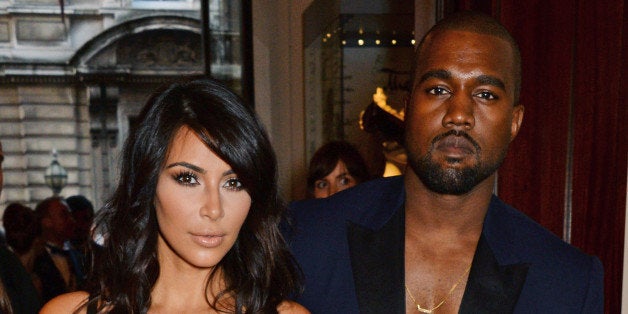 At this point we're all used to the fact that Kim Kardashian and Kanye West's 1-year-old daughter is named North West. Love it or hate it, we simply don't question it anymore. But back in June 2013, when the couple first announced the name of their baby girl, it came as a bit of a shock. North West? Like, the direction?
As British GQ's cover star and Woman of the Year, Kardashian at long last revealed to the magazine why she chose the navigational name for her baby. As it turns out, Pharrell Williams and Anna Wintour had a lot to do with it:
"I remember this is actually where we decided, finally, on North as a name for our baby girl," Kardashian told GQ at the Mercer Hotel in New York City.
"It was a rumor in the press and we'd never really considered it seriously, at all, but Kanye and I were having lunch right over there at that table about a year ago and Pharrell [Williams] came over to us and said 'Oh, my God, are you guys really going to call your daughter North? That is the best name.' I said 'No we're not, that's just a rumor,'" Kardashian said.
"Then a little while later Anna Wintour came over and asked the same thing. She told us 'North is a genius name.' Kanye and I looked at one another and just laughed. I guess at that point it sort of stuck," she said.
Popular in the Community