Kim Kardashian-West declared her ongoing commitment to taking nude selfies at the Webby Awards earlier this month, but her dedication to naked dresses doesn't appear to be slowing down, either.
Kardashian-West has time and time again befuddled us with her ability to wear completely sheer clothing without straight up exposing it all. Monday at the Vogue 100 festival in London, an event that celebrated 100 years of British Vogue, her embroidered Roberto Cavalli gown was no exception.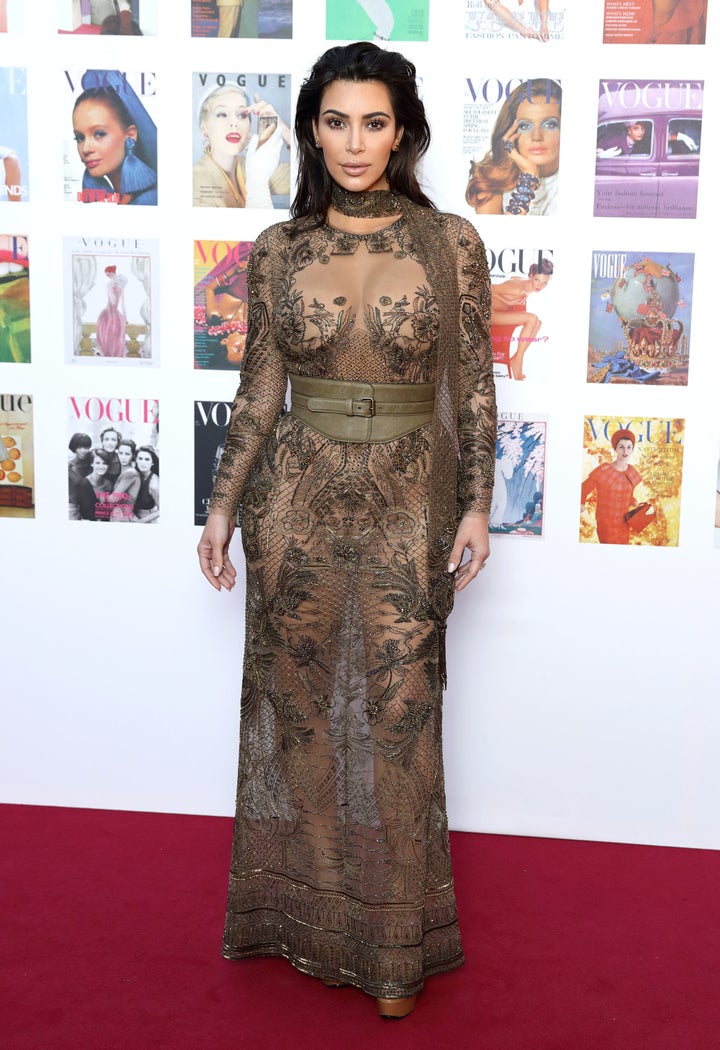 The elaborate gown, which came with a large figure-accentuating belt and a scarf, left very little to the imagination -- and yet somehow, she still looked elegant and more sophisticated than ever.
Kardashian-West asked her Snapchat followers whether or not she should wear the neck piece hanging down or as a choker, but let's be real, no one was looking at the scarf.