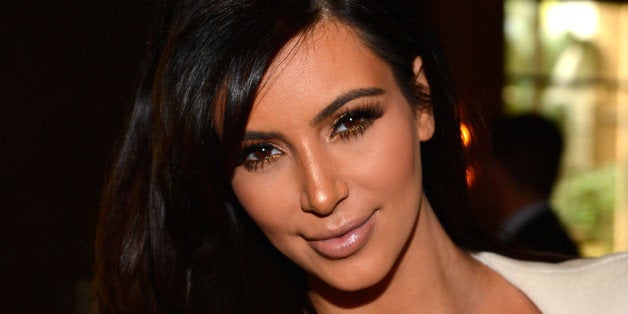 Kris Jenner thinks her daughter Kim Kardashian is an "inspiration" for other moms out there whose bodies might not instantly bounce back mere weeks after delivering a baby into the world.
"She's trying to take it the way that's healthy and the way that most moms out there should do it," Jenner told E! News about Kardashian's post-baby diet and fitness plan. "That's what I think is so great. I think she's an inspiration to people that have to realize that you don't just have a baby and, boom, you have your body back on Friday. You know?"
Aside from eating right and working out, Kardashian has also chosen to breastfeed her 10-week-old daughter, North.
"She's nursing a baby," the talk show host added during the Thursday interview, "and I told her, 'You're feeding another human being. You're her sole source of nutrition. So relax and enjoy it.' She's having the greatest experience so I'm happy for her ... I think it's really kind of cool the way that her and Kourtney have embraced motherhood."
Kardashian's lack of public appearances since the June 15 birth of her daughter is certainly notable. The only time she has been seen since then was last weekend when she attended the funeral of Kanye West's grandfather. (Certainly not something that should be called a "debut.") Instead of parading on red carpets or posing for the cover of a magazine, the 32-year-old new mom has remained at home with her child.
"These past couple of weeks have been filled with the most exciting experiences of my life," she wrote in a July 17 post on her Celebuzz blog. "I'm enjoying this time to fully embrace motherhood and spend time at home with my family."
BEFORE YOU GO
PHOTO GALLERY
Kim Kardashian Through The Years