They say absence makes the heart grow fonder, but who ever thought we'd be so eager to get a glimpse of Kim Kardashian?
The reality TV queen has gone into hiding since she gave birth to her first child on June 15. Just last week, the 32-year-old new mom made her first "appearance" -- if you could call it that -- on her mom's talk show, "Kris." We call the minute-long Skype session a desperate ploy for ratings, as her mother's show has yet to be renewed, but hey, that's just us.
Now, Kardashian has given the world yet another glimpse of her post-baby self in a three-second video she posted to her Keek account, which consists of nothing more than her smiling and sticking out her tongue. Yes, Kim Kardashian is teasing you. Of course, that shouldn't come as a shock, given all the stunts the Kardashian family has pulled since North West joined the family.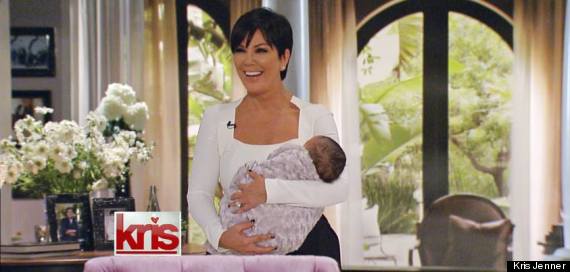 Then Kim herself didn't earn any brownie points with fans when she tried to dupe fans into believing she'd posted the first photo of North West on her Facebook account on Aug. 1. Kardashian posted a photo of herself and sister Kourtney cooing over a newborn, but the photo in question was years old -- and the baby, yeah, that was actually Kourtney's son Mason Kim is holding in the photo, not North West.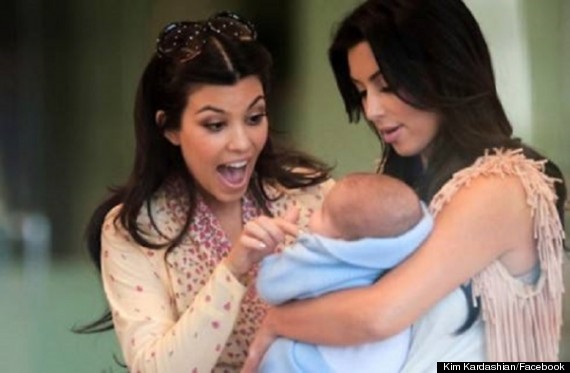 Then there was Kim's first appearance on her mom's talk show as previously mentioned, which also screamed "desperate ploy for ratings."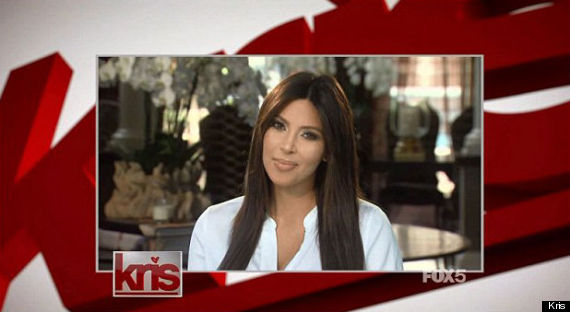 Now, Kim made her second post-baby "appearance" with this three-second video, and we have to say she looks really good. But we wish she would just stop all this madness and come out of hiding to end all the speculation.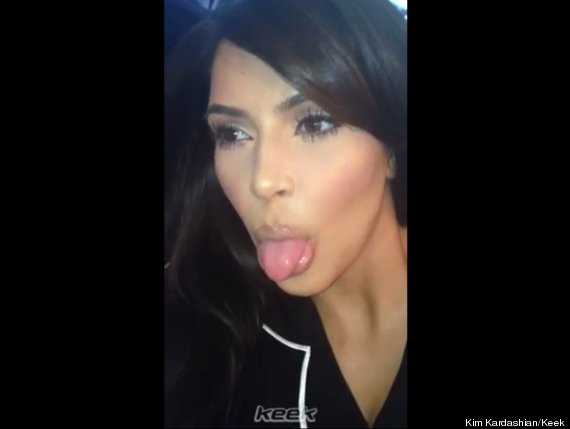 Related
Before You Go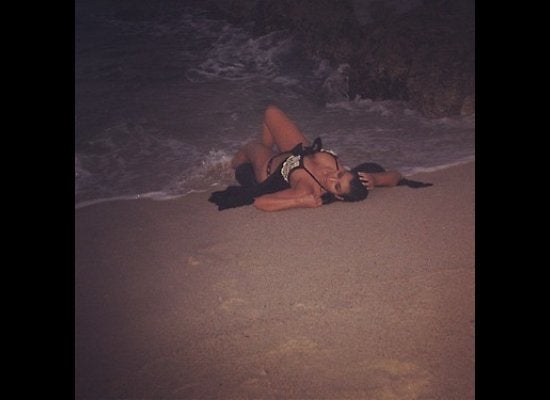 Kim Kardashian's Hottest Moments
Popular in the Community