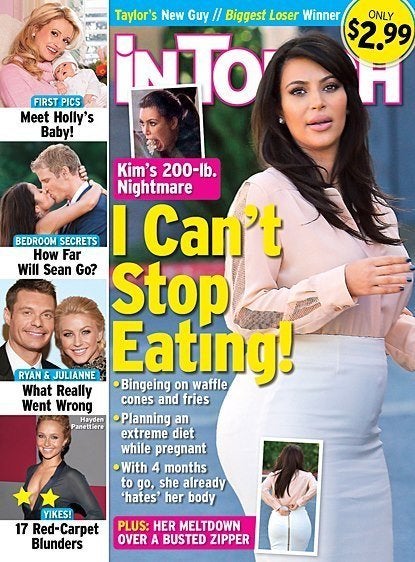 After months of headlines focused on pregnant Jessica Simpson's baby-related weight fluctuations, the tabloid (and Trump) eye has come to rest on Kardashian. The fat-shaming that has followed is in some ways more of the same -- more of what we saw with Simpson -- but it's much, much more. Both the volume of stories about Kardashian's body and what headlines say about it remind us how acceptable it has become to talk publicly about an individual woman's appearance in terrible ways. They also demonstrate how having a female body that is anything other than thin -- whether it be average, overweight or simply pregnant -- is being cast as both a crime and a punishment.
Here are a few of the things the tabloids have said about Kardashian over the last few weeks:
Star considers Kim's supposed 65-pound weight gain to be a "nightmare."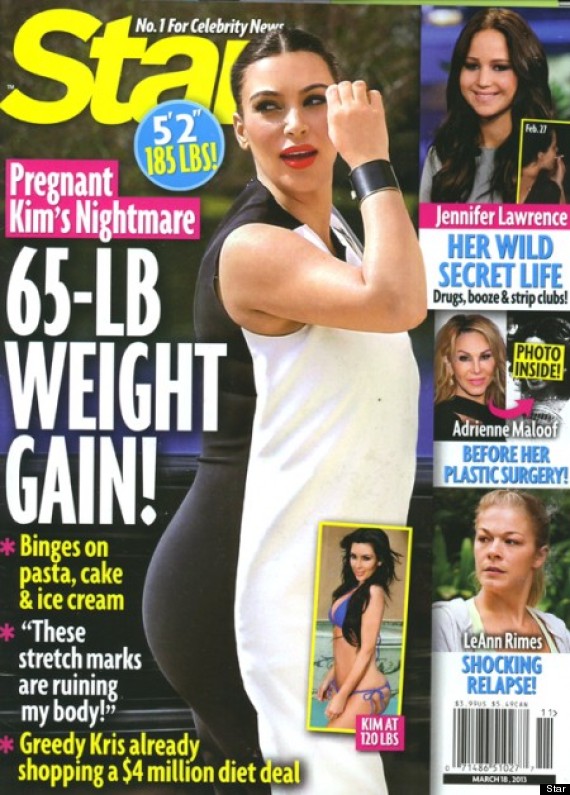 The above cover image led to this charming "Who wore it better?" meme. Not. OK.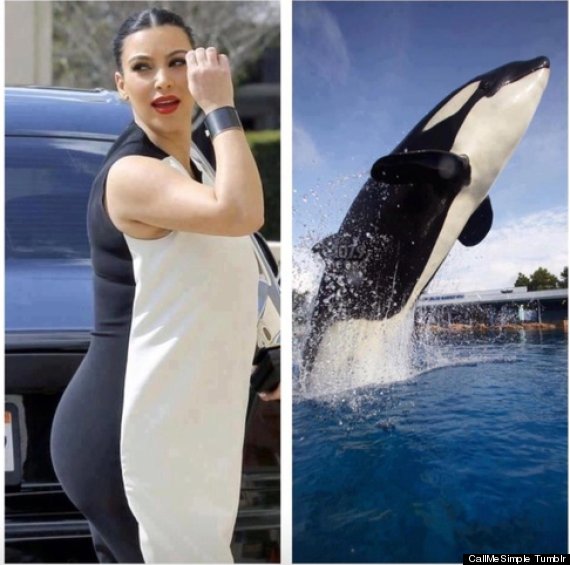 (Source: CallMeSimple Tumblr)
This In Touch cover not only claims that Kardashian is eating uncontrollably but also putting herself on a grueling diet "while pregnant" -- suggesting that she's also a bad mother. And despite Kardashian's very public statements to the contrary, one of the cover lines informs us that she "'hates' her body."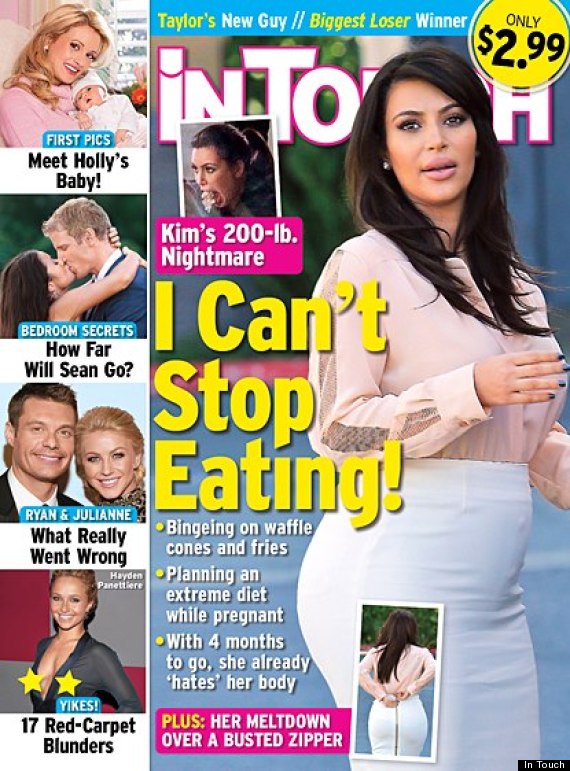 Us Weekly took it one step further and combined a headline about how awful the fat-shaming has made Kardashian feel with another about how she is "struggling" to stick to a diet.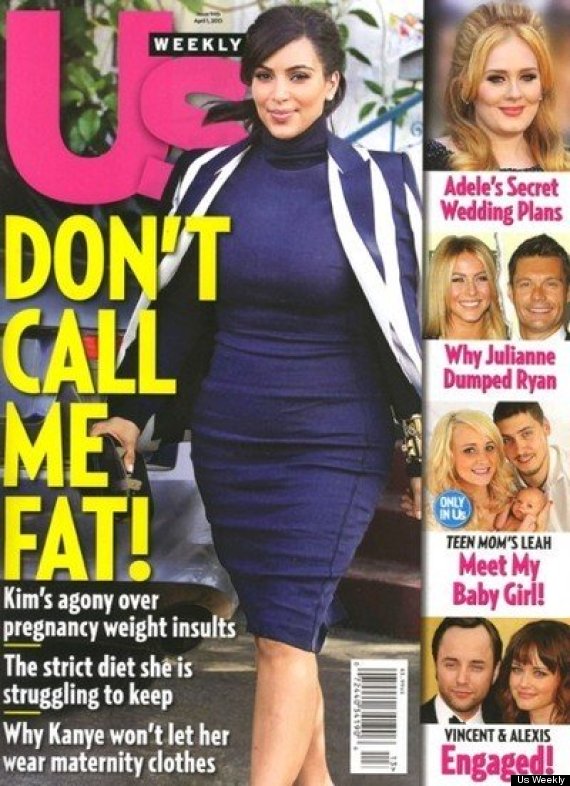 You can argue that Kim Kardashian of all people welcomes any press, good or bad -- the woman did launch her career with a sex tape -- but this is about way more than her. It's about the ubiquity of weight-centric commentary on female celebrities' bodies. It's about portraying weight gain as a central tragedy in a woman's life, the cause of meltdowns and the source of insults, that then must be fought with extreme diets -- even "while she's pregnant." It doesn't take much for the average female supermarket-goer to think to herself, "Do people think that about me?" And just like that, weight has become a central drama in her life too.
These headlines affect us all, even when we tell ourselves we aren't paying attention, that we write them off as trash. They leak into the cultural ether and affect how women see themselves and other women and how much time and thought and energy women put into fixing bodies that aren't broken. When will we acknowledge that all of us, even Kim Kardashian, deserve to spend our lives thinking less about how we look and more about what we can do -- and that the former definitely gets in the way of the latter?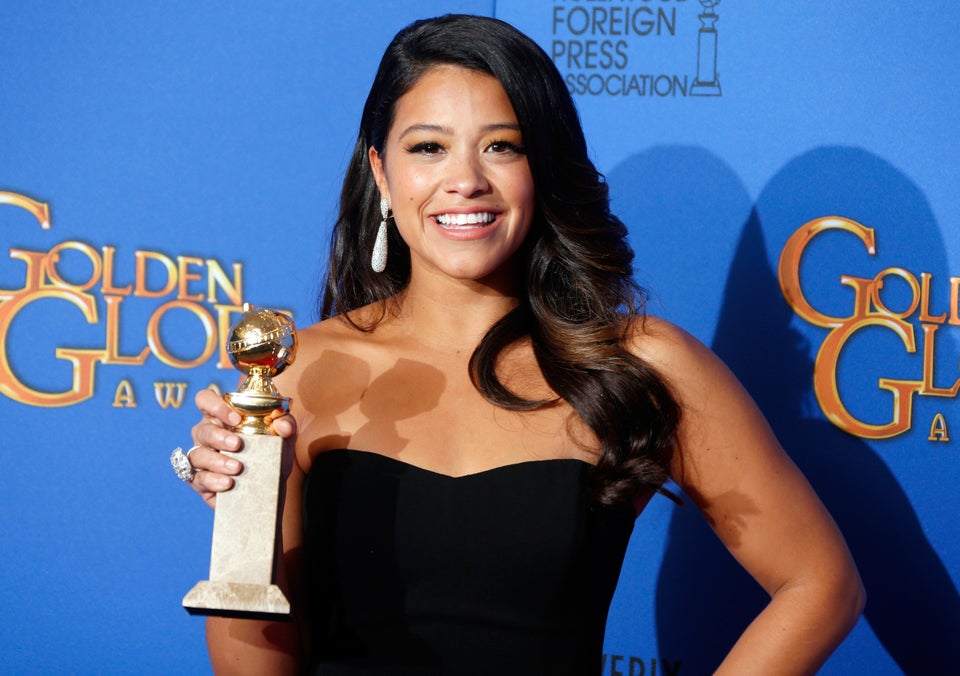 Meet Our Body Image Heroes
WATCH: Emma Gray Discusses Kim Kardashian And Fat-Shaming On "Showbiz Tonight"
WATCH: Margaret Wheeler Johnson And Rosie Pope Discuss Fat-Shaming On HuffPost Live
Related
Popular in the Community