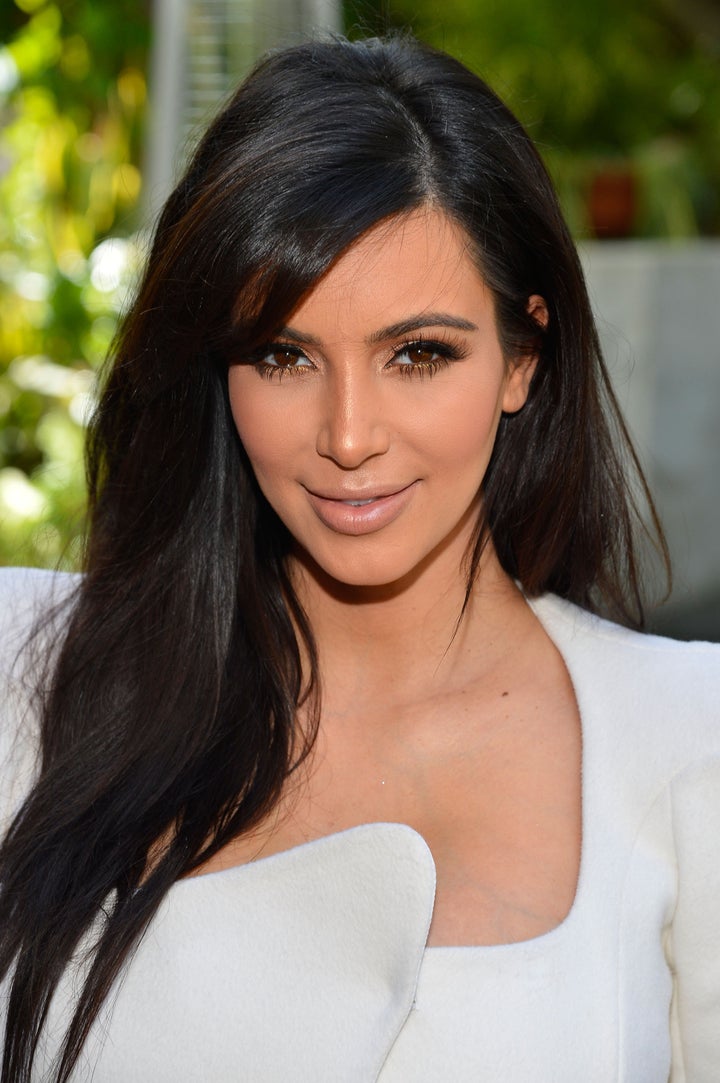 Ever since news of Kim Kardashian's pregnancy broke, there have been reports the reality star was very concerned about gaining weight.
While it's true that the 32-year-old was seen hitting the gym religiously, and has been having some trouble dressing for her new body shape, her weight gain isn't out of control the way tabloids claim.
"There are maybe two or three covers just this week that say I am 200 pounds. I'm like, 'You are 60 pounds off here'… It wouldn't even bother me if I gained all the weight," she told "Extra."
"And I have the biggest sweet tooth and I love junk food. Being pregnant I don't like any of it," she said in response to reports that she's binging on "ice cream, fries, [and] cereal loaded with sugar."
If the tabloids are 60 pounds off base, as she says, that puts her at about 140 pounds. And with four months left in her pregnancy it's doubtful she'd get anywhere near the 200 pound mark.
"I think [a name that starts with K] would be really cute 'cause Kanye and I are both K's… but half the names on our list aren't K's. We still have time, whatever feels right," Kardashian told "Extra." "Kanye, being the father, wants something that's unique."
Before You Go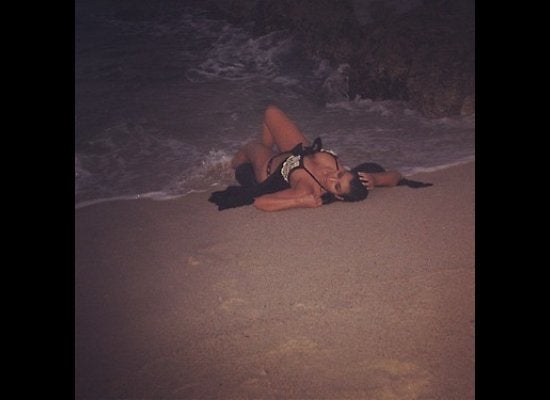 Kim Kardashian's Hottest Moments
Popular in the Community