 Kim Kardashian has already measured out her pregnancy in sexy maternity dresses. And we mean SEXY.
Even with all the pregnant celebs out there -- Kim, Jessica Simpson, Kate Middleton -- we already knew Kim would be the one to pull out the boldest maternity wear. But still, we weren't quite expecting the frock she pulled out of her closet on Sunday night.
In a blue strapless Julien McDonald dress laden with sparkly spikes and bling, the 32-year-old beauty stepped out to dinner in the Florida city looking totally glowing, though we can't detect any hint of a baby bump yet. (She's reportedly due in June/July 2013.)
Move, muumuus: get out the way.
Do you like Kim's dress, or should she tone it down? Scope it out below and weigh in.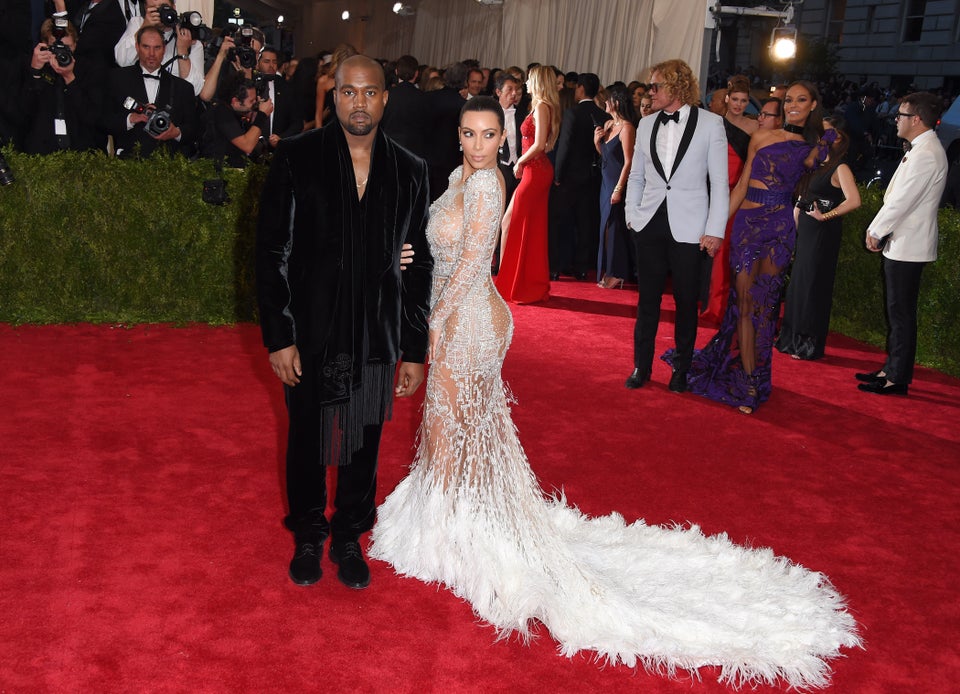 Kim Kardashian and Kanye West
Popular in the Community