But Kardashian made sure to squeeze in a little girl time with her new BFF, model Jasmine Sanders, and into some pretty revealing swimsuits. In true Kim K form, she documented the vacay on her many social media platforms to make all watching from their office cubicles Nick Jonas levels of jealous.
First, Kardashian shared a "twinzies" snap of herself and Sanders posing in front of a mirror (duh) and rocking some matching high-cut fluorescent swimsuits. Next, she showed the two perched on the edge of a boat, nearly touching bums, as they stared off into the distance. In the caption, she encouraged her fans to follow her adventures on Snapchat. And so they did.
In her Snapchats, we see Kim sporting a variety of beach-ready outfits, including a hip-hugging sand-colored number, before deciding on her peachy swimsuit.
The ladies then took a boat out to waterski and, of course, endlessly photograph each other. In one Snapchat, Kardashian allows the camera to film her from behind as she bends over to show off her famous assets for the camera.
Hey, it made the Kardashians famous.
Before You Go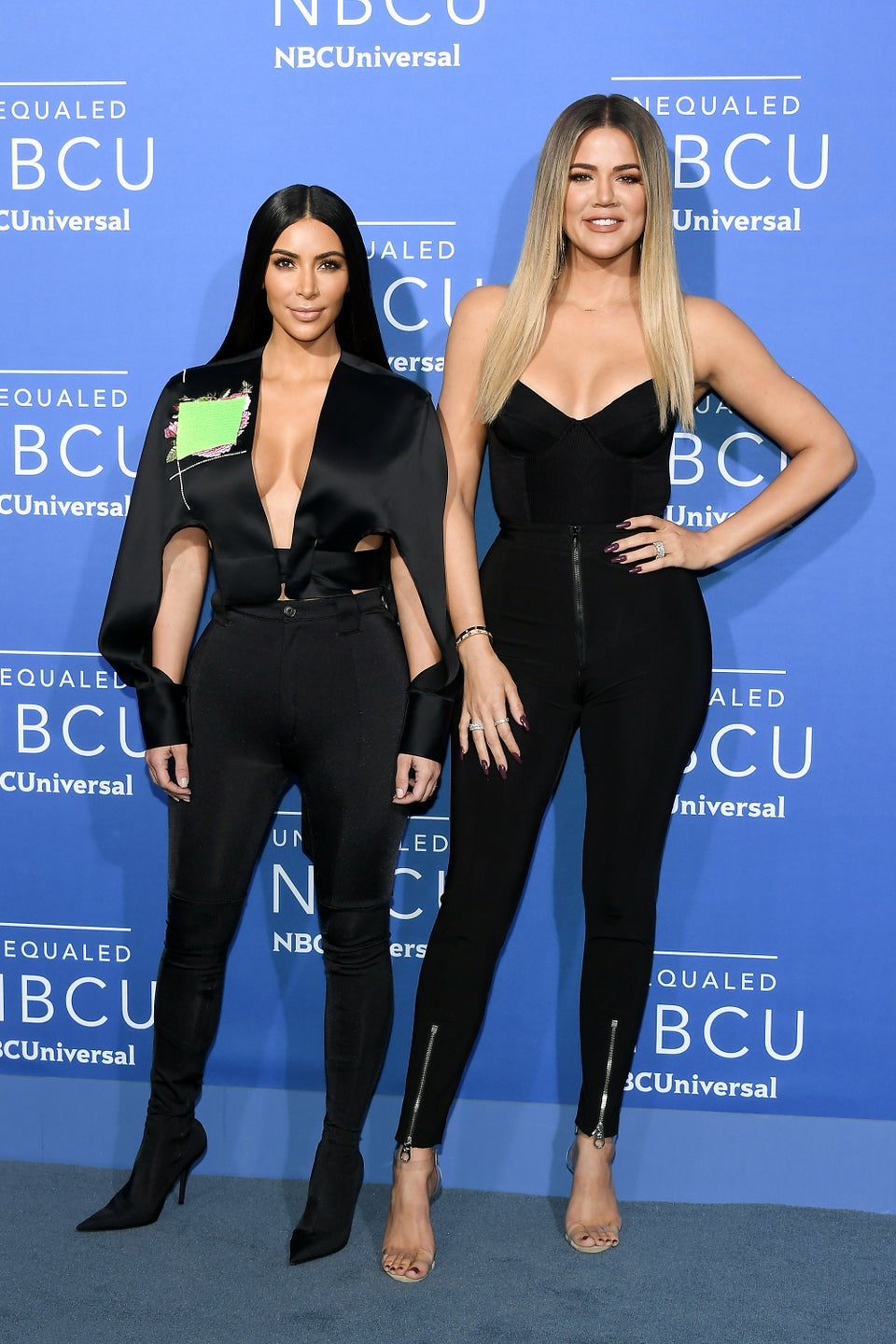 The Kardashians
Popular in the Community