Pink, one of our favorite (and most outspoken) stars just hit the stage in a black leather jacket, smudged eye makeup and a teased pompadour in Australia to promote her album "The Truth About Love." The "honorary lesbian" worked the stage like a rock 'n roll pro, naturally. However, rocker style is no longer reserved for the on-stage set.
But it takes more than just leather and studs to dress like a rocker. Tough-girl clothes and accessories, plus an attitude of insouciance, combined with the right beauty tips will get you there. It's also important to balance out your look with feminine elements, lest you look like you're channeling the S&M style that was so popular a few seasons ago. Luckily for us, this trend is right in time for the cooler temperatures.
Here, 18 celebrities rockin' out, plus a few tips on how to wear the rock 'n roll trend.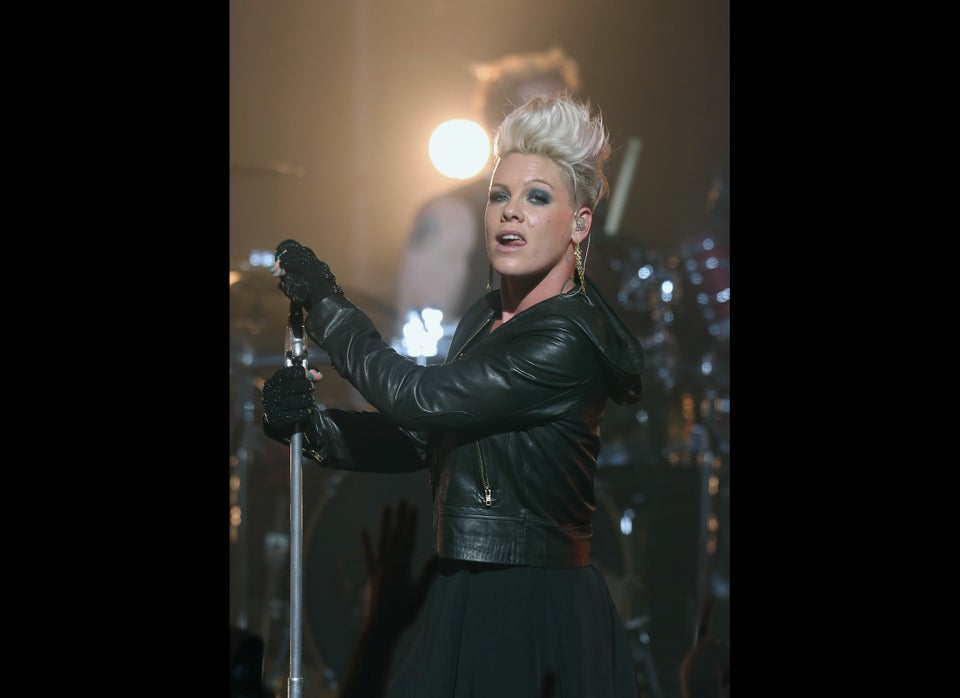 How To Dress Like A Rocker