The award for 2016's most offensive pop culture Halloween costume goes to...
... the "Parisian Heist Robbery Victim Costume," courtesy of Costumeish, the same retailer who brought the world other offensive getups like "Sexy Ebola Costume" and "Bruce Gender Olympian Costume."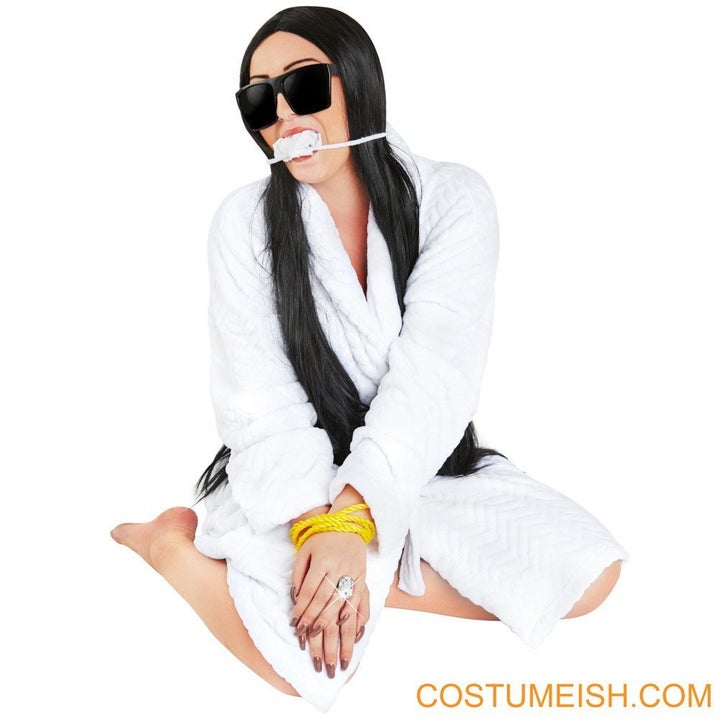 The costume was clearly inspired by Kim Kardashian, who was robbed at gunpoint in her Paris apartment last week. The reality star was bound, gagged and left in the bathtub as "two armed, masked men" stole millions of dollars worth of jewelry and other personal items.
The tasteless costume comes with a "white sexy robe," long black wig, sunglasses, a gag, rope and a fake $4 million ring. But what's more disgusting than the costume itself is its description on the website, which reeks of victim-blaming.
This Halloween it's all about the #Hallomeme and who better than America's goddess of all things glamorous "Parisian Heist Robbery Victim Costume?" She has devoted her life to promoting American decadence, youth, and hedonism but all that flashy living caught up with her one night in Paris when armed men bound her, stole her jewelry and her peace of mind. This Halloween have some fun with pop culture and dress just like the Queen of Social media with our sensational "Parisian Heist Robbery Victim Costume" Costume.
Anyone in their right mind can understand that Kim's situation was terrifying and not something to joke about, despite what one may think of the reality star.
Yet somehow, someone thought it was a good idea to trivialize her horrific experience ― and the experiences of others who have been attacked or assaulted ― and turn it into a costume that glorifies violence against women. Gross.
UPDATE: On Tuesday evening, TMZ reported that Costumeish pulled the vile excuse for a Halloween costume from their site due to severe backlash.
Before You Go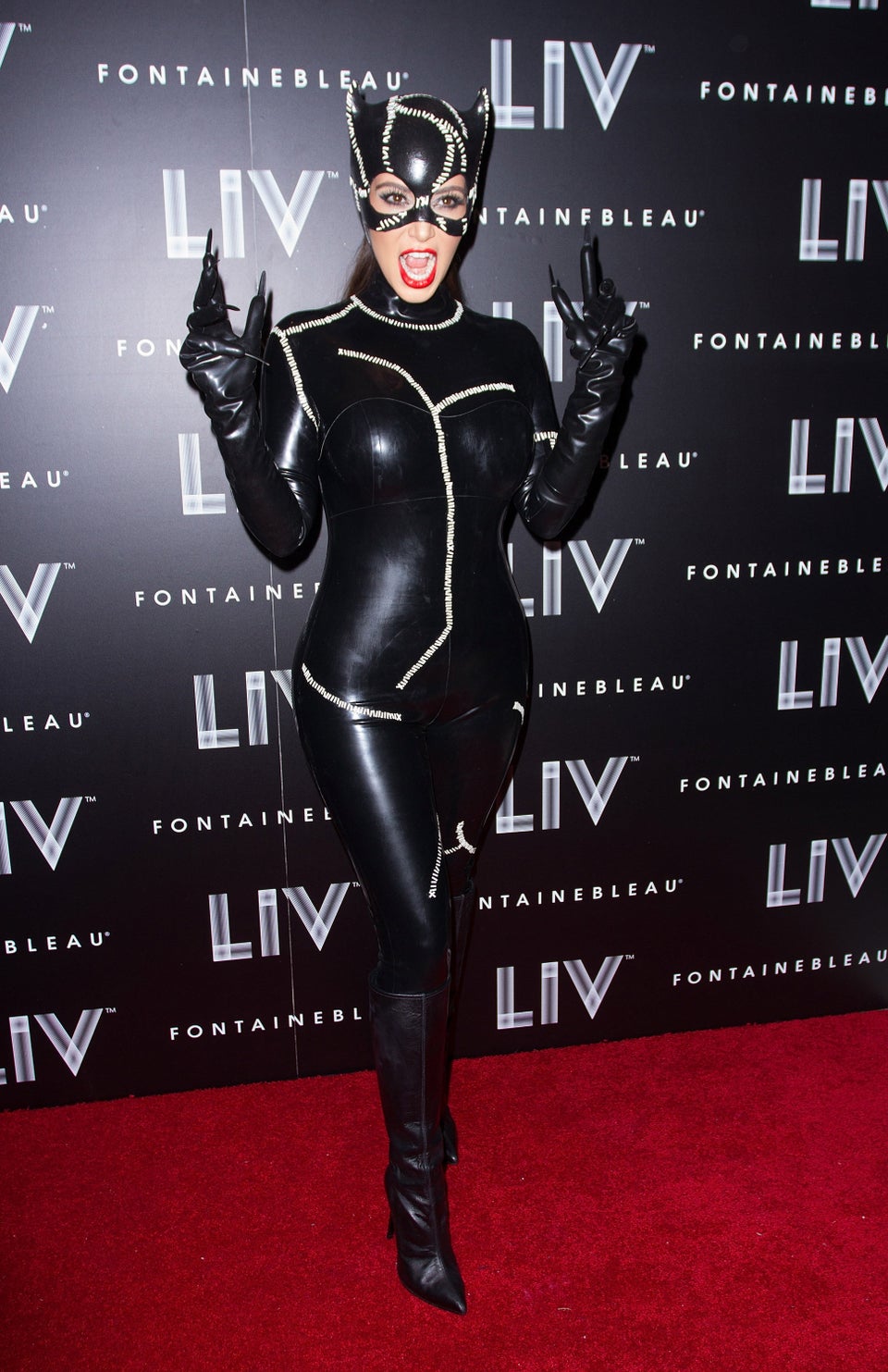 Kim Kardashian's Halloween Costumes
Popular in the Community