On Saturday, Kardashian posted a photo of her 18-month-old son, Saint, sitting in a car seat.
While many commenters pointed out how adorable Saint is, others also took the opportunity to voice concerns about the safety of his car seat setup ― specifically the fact that the toddler appeared to be front-facing.
"He is so cute let's protect this handsome boy by making sure [he] is rear facing," wrote one Facebook user. "It's illegal to have a child facing forward in California that is less than 2 years old. Please turn his car seat around, it's not too late!" added another.
The comments section is filled with similar concerns, as well as responses from fans defending the celebrity.
Kardashian and her husband, Kanye West, have two children, Saint and 4-year-old North.
Kardashian has come under fire for car seat errors in the past. In 2015, she posted a photo of North (which has since been deleted) in which the toddler's car seat straps and chest clip appeared to be in the wrong position.
Other public figures have faced the same kind of criticism.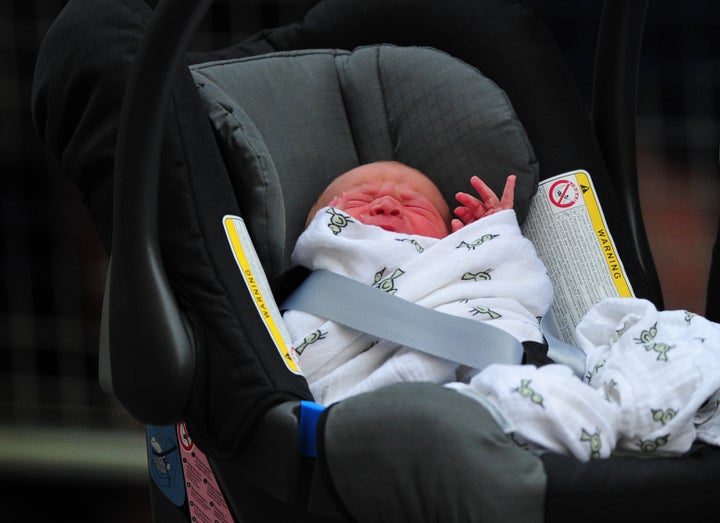 When Prince William and Duchess Catherine of Cambridge brought their newborn son George home from the hospital, many people expressed concerns that the baby was not properly secured in his car seat.
Celebrities are not the only ones who've dealt with this issue. Studies have shown that as many as 95 percent of families install their newborns' car seats incorrectly and almost 75 percent of parents face their children's car seats the wrong way.
Related