Kim Kardashian proved glamour isn't always in the forefront of her mind.
The 33-year-old reality star, who is known for her fashion-forward day-to-day outfits, opted to wear the same denim shirt two days in a row while taking a quick trip to Paris. First, Kim K rocked the shirt with a matching pair of tight jeans as she enjoyed a day of shopping and lunch with Serena Williams on April 30. Then Kardashian was snapped wearing the same top with pale pink leather pants and a black blazer while making her way through Roissy Airport on May 1. She donned the same shoes both days, as well. (Yup, we've all been there.)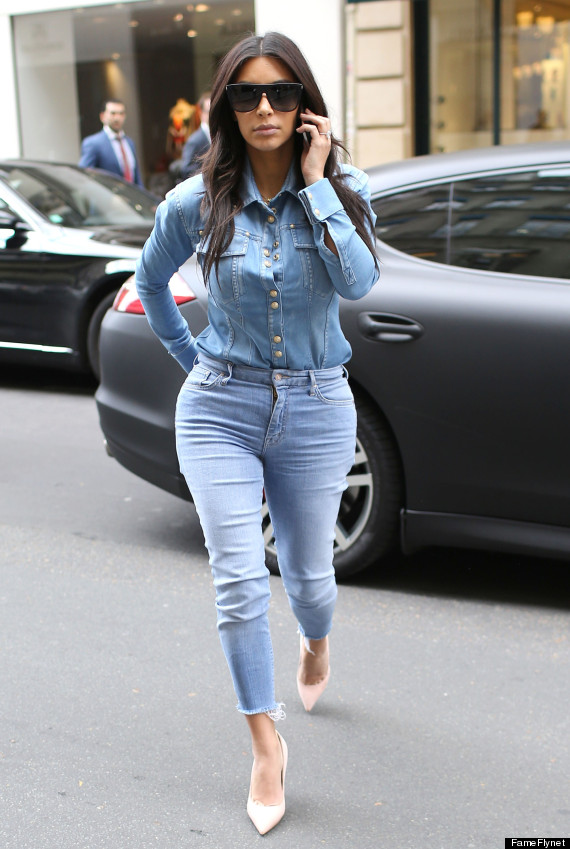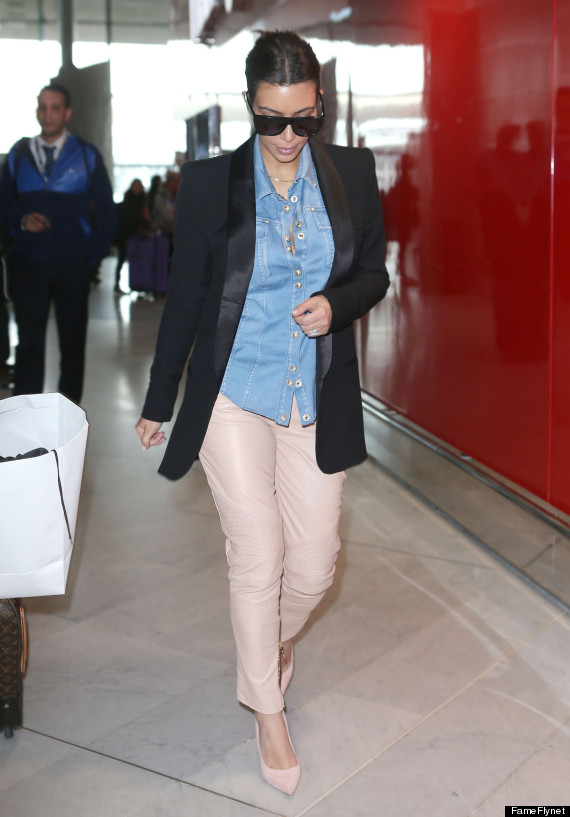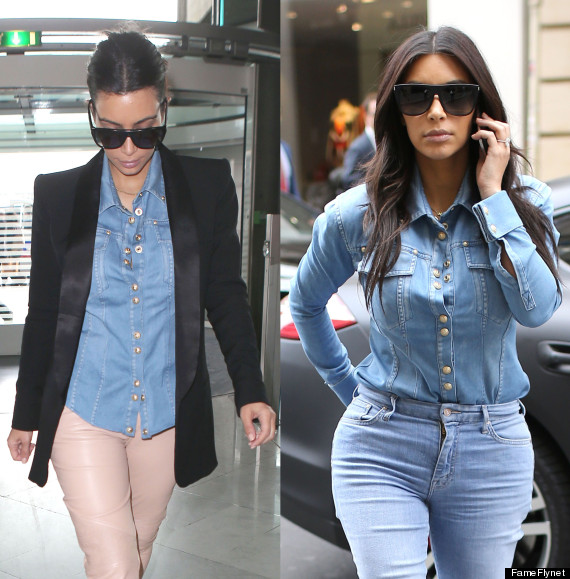 Kardashian traveled to Paris on April 29 to tie up some loose ends before she weds Kanye West later this month. E! News reported that Kimye are planning to obtain a marriage license and have a civil wedding ceremony in the United States before jetting off to France to wed in a more lavish fashion.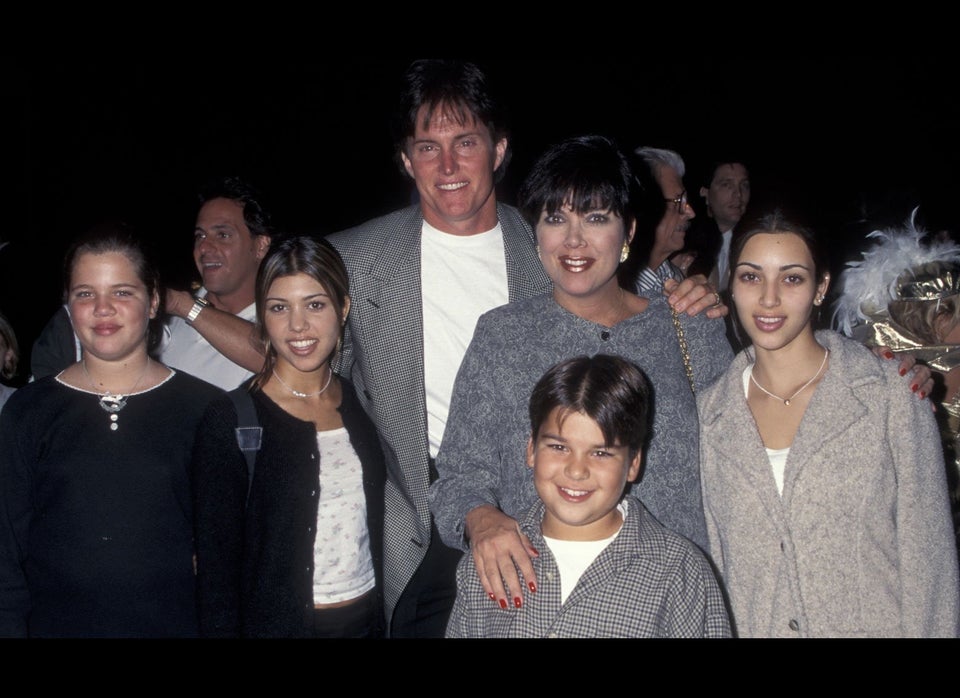 Kim Kardashian Through The Years